With World Gin Day this weekend, my thoughts go to wedding drinks.
Keeping your wedding guests well fed, watered and entertained is key to a really happy wedding day. Get this right and you're on to a winner.
Remember everyone loves free things! If you can't afford to pay for the bar all night then perhaps welcome drinks and some with the meal will be a nice gesture.
Here's a quick guide to getting the drinks right for your wedding day.
1. Drink seasonally – if the weather is hot then you'll need to make sure you've got plenty of cool drinks including non alcoholic beverages and possibly extra ice too. And vice versa, if it's cold then consider offering a hot toddy, mulled wine or a hot chocolate to warm up your guests.
2. Service – if your guests are serving themselves then they may pour more than a bar tender. However they may drink less depending on the time of your wedding or on a weekday. So allow more or less accordingly.
3. Bar – the main alcohols to stock a basic wedding bar include: gin, vodka, rum, tequila, whisky, beer, wine, and champagne. And make sure you have a good selection of soft drinks, mixers and non alcoholic options too.
4. Drinks with the meal – roughly you can get 4 servings per bottle of wine (and 18 servings per bottle of liquor). Consider placing bottles of wine (and water) on the table for people to serve themselves during the meal.
5. Drinks with the toasts – allow 1 bottle for every 8 guests for the champagne toast and only pour half glasses (as most guests will just take sip and go back to their original drink).
6. Quick calculations – Here's a quick sum to give you a rough number of drinks needed for your wedding = number of guests  x  1.5  x  number of hours of serving.
Cheers!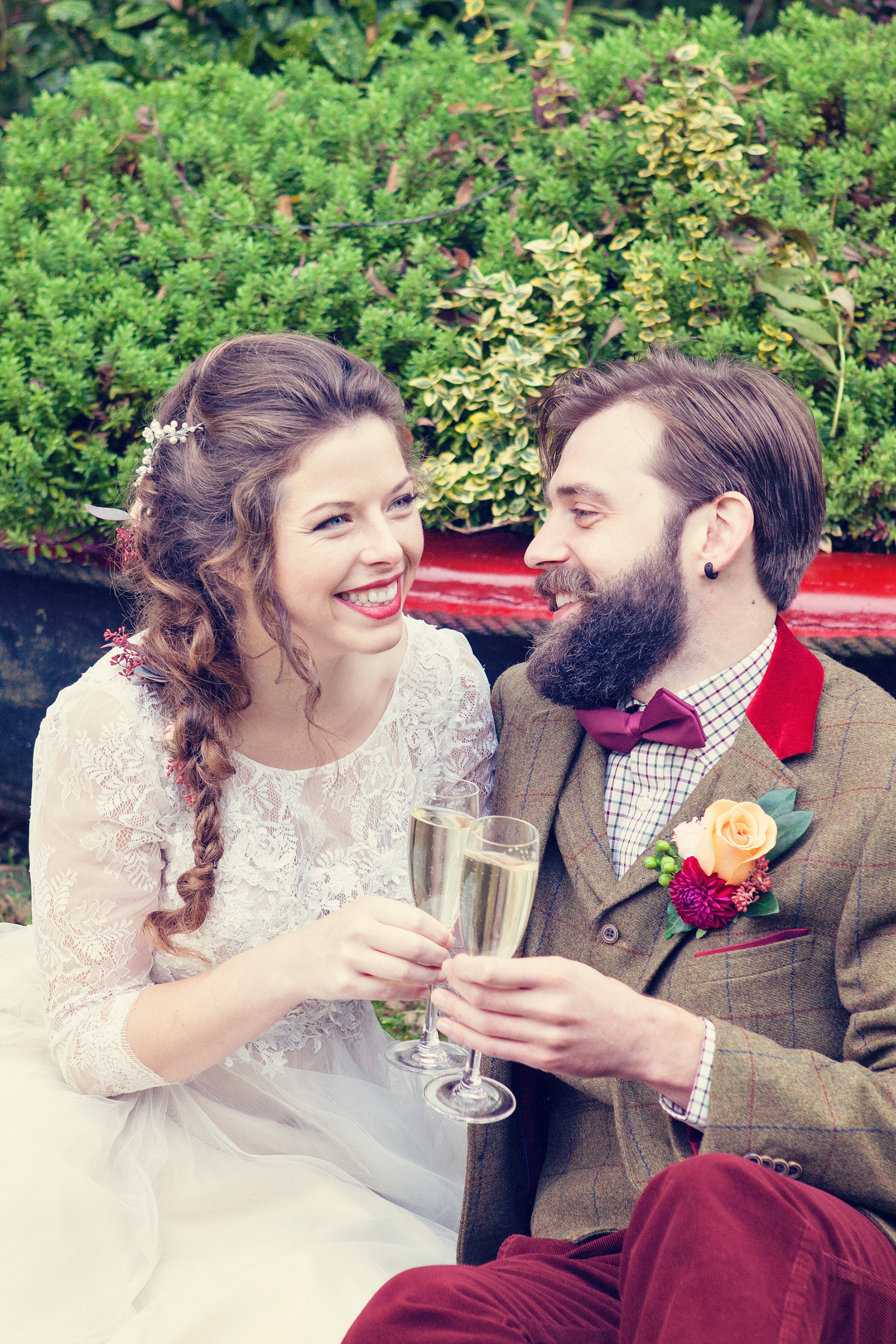 sign up to receive the latest posts straight to your inbox