After a couple months of hard work, I'm very excited to launch my new and improved website (built by my own fair hands). This update comes on the back of my rebranding and part of a whole new look (and outlook) for Hanami Dream.
thank you for your ongoing support
A massive thank you to everyone who reads and shares the blog. A special thanks goes to my wonderful webmaster at Wondernet (and the best boss I've ever had) – his advice and teaching have played an important part throughout my whole career.
development of Hanami Dream
I've used this update to develop the blog and also to include more details of the marketing support that I offer to local wedding professionals, services and venues.
work with Hanami Dream
I can't wait to produce more styled photo shoots and have opportunities to collaborate with local suppliers. Please get in touch if you'd like to advertise on this award winning blog, submit your own wedding details, would like to collaborate on a shoot, write a guest post or need some marketing advice and guidance.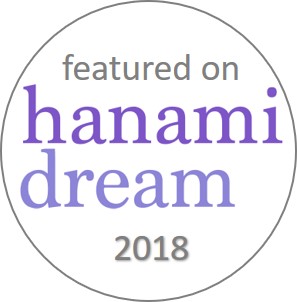 Many thanks for your support and here's to more exciting times ahead! (I've got some more great news to share with you very soon!)
Together we can build the local wedding industry and inspire brides and grooms for their special day.
sign up to receive the latest posts straight to your inbox
winner UK Blog Awards 2018