As someone with dietary requirements, I'm always impressed (& relieved) when different diets are considered at a wedding (which also means I've got something to eat to soak up all that free drink!)
I stir clear of most dairy products (apart from the occasional chocolate treat and an annual ice cream when I'm on holiday) and have done for about 30 years now (yikes – now that's showing my age isn't it!) I found that dairy was a trigger for migraines and now I find that cheese or cream doesn't agree with my stomach either after years of abstinence. Don't get me wrong – I don't miss it. In fact, just thinking about the smell of melted cheese makes me feel queasy!
When I was younger it was hard to find alternatives to dairy but now the supermarket shelves are stacked with wonderful 'free from' and alternatives to suit varied and diverse diets. I certainly don't feel so difficult to cater for anymore!
For me, there's not always an instant reaction to eating the things I avoid but for some people they may have a severe allergy or strong beliefs that mean they must not come in to contact with some foods.
That's why I'm a strong believer in the importance of asking wedding guests if they have any special dietary requirements in order to respect their health, religious, moral or political choices. Plus it's nice to have happy guests who don't feel awkward (or hungry), tucking in to delicious food and not the same old unimaginative alternatives.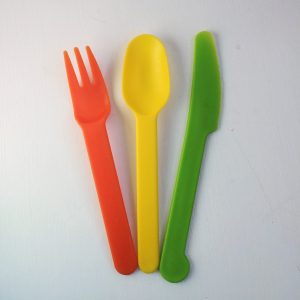 Here's my quick ABC of how to make sure you're covering all your bases when it comes to catering for special dietary requirements.
A – Ask your guests as early as you can. Include a section on your RSVP cards (to send with the invites) for them to be able to fill in any dietary requirements. Or even on your save the date cards if you're really on the ball. You could even give them an example of what the menu might be and get people to choose their meals in advance.
B – Base the menu on your tastes – it is your day after all! It's a good starting point to think about what you like and dislike to eat plus what you have enjoyed feasting on at weddings that you've attended as guests. You can ensure the food will fit your theme and style of wedding. However be mindful if your tastes are unconventional as you want to be inclusive to your guests too. Which leads us to the next point…
C – Customise your menu. Create your menu in such a way that anyone with an allergy or dietary requirement can still enjoy the main aspect of the meal. However, for example, a vegetarian option shouldn't just remove the meat element of the dish but rather have a delicious alternative instead. Likewise, for a non dairy person like myself, having the option to be able to add your own sauce to a meal (that may have cream, yoghurt, butter or cheese in it) could mean that I could still enjoy the same dish but without the sauce (or with a substitute sauce) rather than it coming served in the sauce. The main dish could remain the same but with some 'pick and mix' elements to ensure dietary requirements are met. A clever caterer will be able to think of ways to alter dishes to suit.
D – Diets to consider could include the following (although this is by no means an exhaustive list):
Vegetarian
Vegan
Non dairy
Gluten free
Kosher
Halal
Hindu
Diabetic
Low fat
Low salt
Nut free
Child friendly
Pregancy
E – Establish and eliminate elements of the menu. Once you have a list of your guests requirements you can start to construct a menu with your caterer or venue that can suit their needs. If you are unsure what they can/can't eat then it is always best to confirm with them and show them specific ingredient lists from the chef. Decide how many main dishes will be offered to guests such as a meat, a fish and a vegetarian option that can then all be adjusted to take in to account the different diets.
F – Figure out the style of meal being offered. How you serve food can have an impact on offering alternatives. For example, a sit down meal can mean that meals can be tailored individually though could be increase costs to prepare separate dishes for different people. A (well labelled) buffet could mean that guests can choose the food that is most appropriate to their diets although means that food may have been premade and harder to adjust on the day. A hog roast is a cheap and tasty way to mass cater but provides limited choices and alternative options.
G – Go and meet with your caterer / venue. Any chef worth their weight in gold won't be phased (or surprised) by the challenge of catering for guests with different dietary requirements. As long as they know enough in advance, they can plan and prepare for the different meals. It is also worth checking how they prepare the food if allergies or religion are the reason for some special diets as you may need to use specific caterers for some meals.
H – Have your cake and eat it. Don't forget about all meals and beverages that are going to be consumed during the day including your wedding cake. Think about having different tiers of the cake made to suit different guests. Or even having an alternative to a cake altogether.
I – Inform your guests. Make sure that you check the final menu with the guests that are most affected so that they know what they will be able to eat on the day. Communication plus no surprises puts most people at ease.
J – Just checking. Confirm numbers, menu and dietary requirements with the caterers / venue just prior to the big day so that it's fresh in their minds. Plus check that the waiting staff know where the special meals are to be served at each table. Perhaps put a subtle symbol on the name places that signifies a special meal.
You don't have to provide an a la carte menu with several variations, you just need a flexible kitchen and an inventive chef or caterer who can conjure up a meal to suit all diners.
Enjoy picking the menu for your wedding breakfast. Remember that it is your special day and you should choose what you both love. You won't be able to please all your guests however keeping them well fed will be a good start to keeping them happy. Bon appetite!
See another of my blog posts of other ways to keep your wedding guests happy.