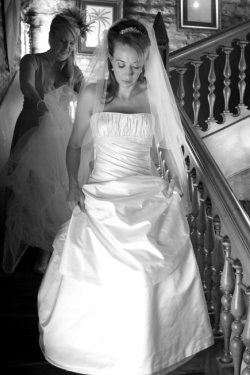 I'm amazingly organised – probably geekishly so! In fact, my colour coded spreadsheets have long been renowned amongst my friends, family and colleagues. But I suppose that's what makes me good at what I do.
I pride myself on the schedules that I produce for styled shoots and events, my tenacity, the consistency of my promotions, and the level of communication I have with everyone I work alongside.
During my career I've obtained my ACIM marketing qualification and worked in various marketing roles for 13 years. These have included planning and managing corporate events and hospitality, plus working for over 6 years for an international clothing brand where I planned and managed photo shoots in some fabulous locations around the world. Along the way, I've also gained valuable experience in project management, website development, product development, as well as creating, planning and running lots of special occasions for friends and family.
It was whilst planning my own wedding in 2011 that my real passion for the wedding industry took over. I realised how precious it was to have all the people I cared about in one room at the same time. That's when I decided I wanted to inspire others for their own personal milestones, and Hanami Dream was born in 2014.
I'm very proud that my blog was highly commended at the UK Blog Awards 2016 and a finalist again in 2017 and 2018, as well as recently winning Theo Paphitis's #SBS (Small Business Sunday). I am #QueenOf Wedding Inspiration, have received a #SmartSocial award, a #BrightPig Business of the Week award and I'm a WOW Winner (picked by Jacqueline Gold CBE and CEO of Ann Summers). Plus I'm a Certified Wedding and Event Planner with the UKAWEP.
Take a look at how we could collaborate to show inspirational trend-led styled wedding shoots to inspire couples in and around Oxfordshire and the surrounding Cotswolds – I'm always on the look out for inspiring imagery. Plus, I love opportunities to collaborate and provide local venues and wedding industry professionals with marketing support.
She has a wonderful eye for those details that make a wedding day truly unique – Cogges Manor Farm
(Find out how I chose my company name in the blog post 'Why am I called Hanami Dream?')