For centuries, 'putting the flags out' was the cue to celebrate something great that has happened and to really push the boat out.
And these decorative strings of paper or material triangles, often called 'bunting', have been used at many a street party commemorating a momentous occasion like D-Day, the Queen's jubilees, royal weddings, and festivals.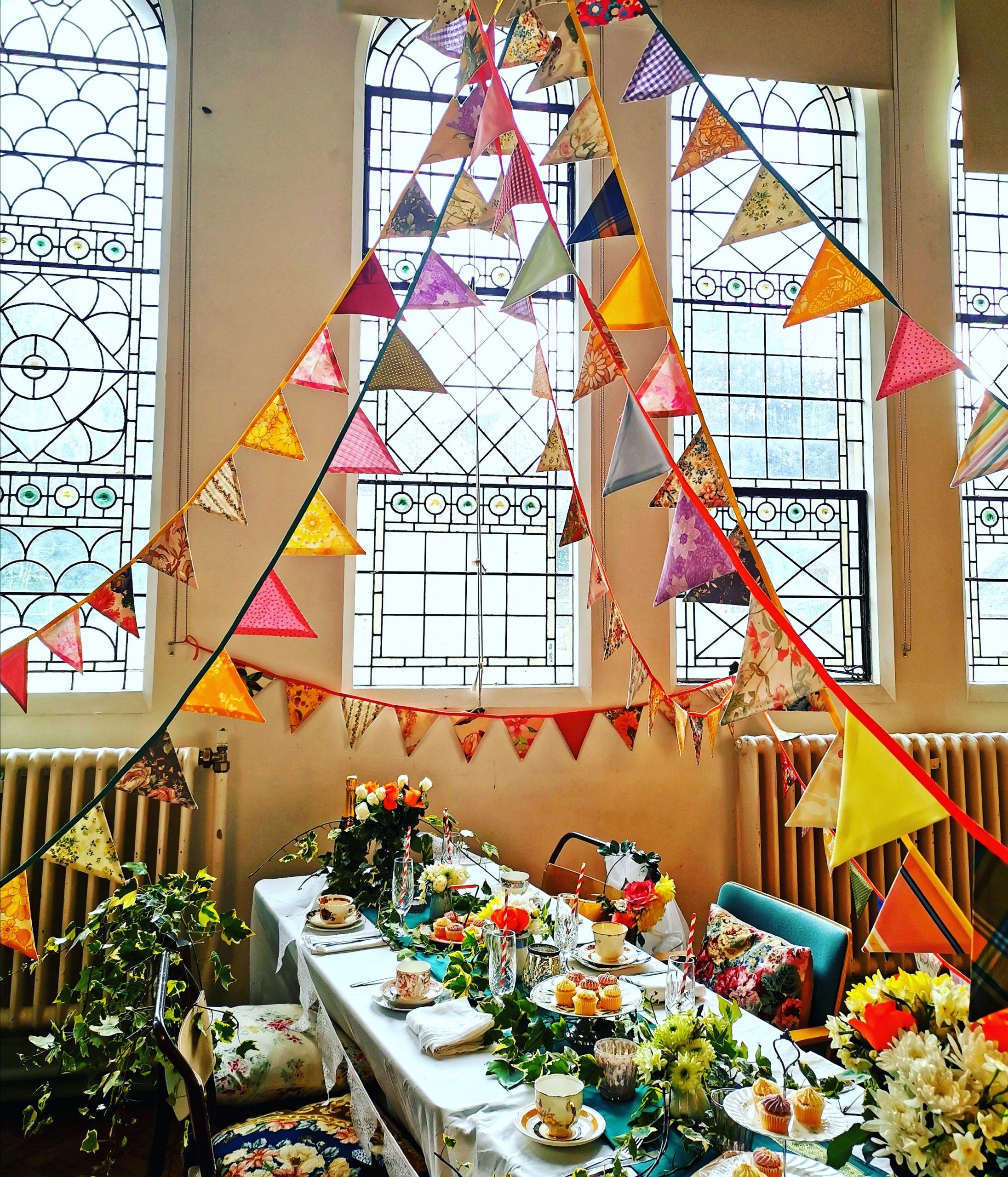 The origins of bunting
The word bunting could have derived from the German word 'bunt' which means colourful.
Plus, bunting often refers to a collection of flags, particularly on the ships of the Royal Navy for communication purposes. A ship's communications officer, who would've been responsible for raising the flags as signals, is still known as the "bunt".
In addition, bunting was originally made from a coarse, loosely woven cotton fabric, with a very open weave, similar to cloth used to sift grain in the Middle Ages. The act of sifting was known as 'bonten'.
Today bunting is used to describe strings of flags to decorate parties: inside or outside; made of cloth, cardboard, plastic or lace; in a variety of shapes and sizes; with or without patterns.
Take a look at these top tips from Doris and Tate to complete your venue with bunting.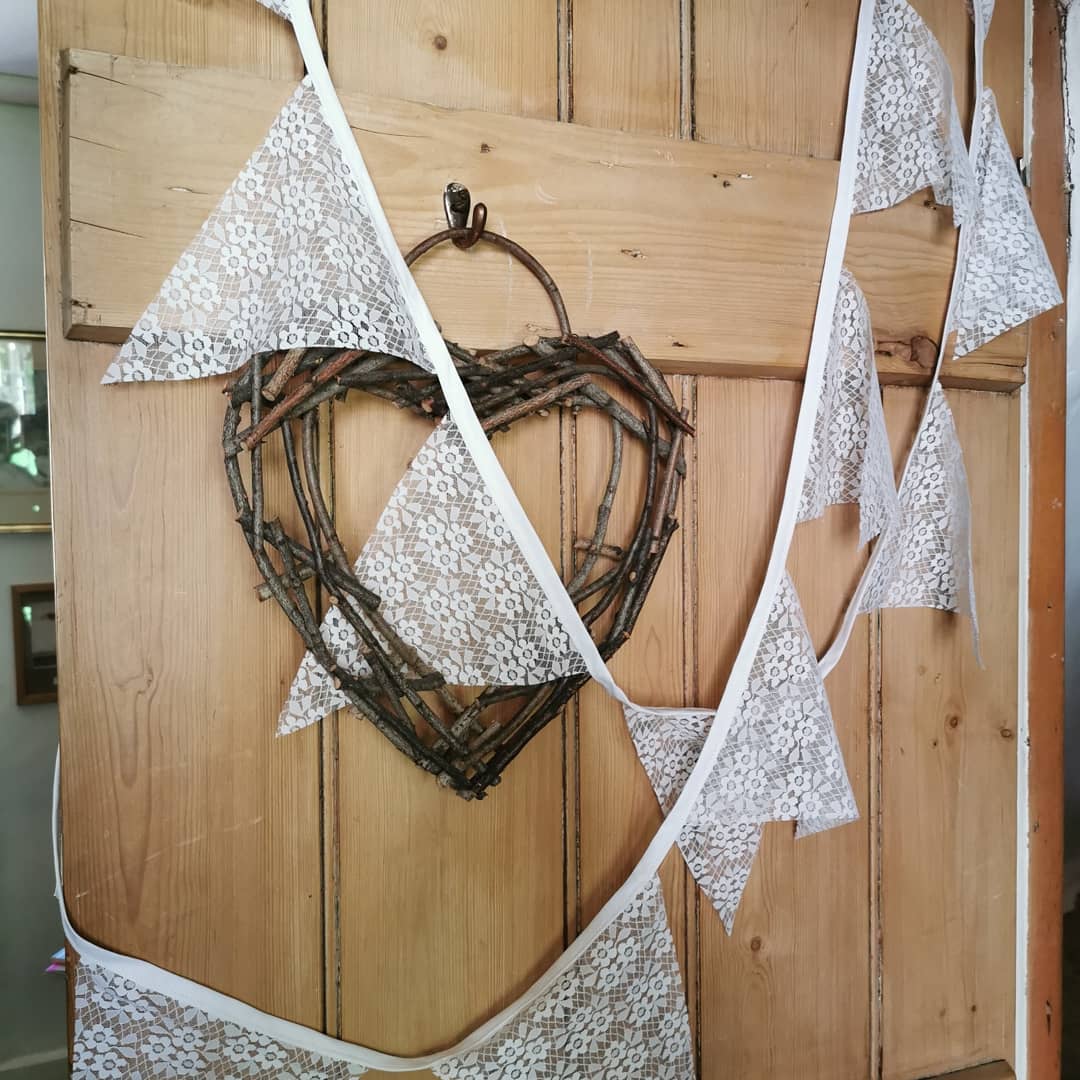 Create a festival wedding
A hot wedding trend for 2020 is to recreate the magical feel of a weekend festival. Use colourful bunting fluttering across the tents and stages or from tree to tree. Serve hot food or ice cream from outside stalls or wagons, and light smoke flares to create wedding photos to remember. If your venue is inside but you're still craving a festival vibe, try fanning long lengths of vibrant, colourful bunting from a central ceiling point out over the tables or dance floor. It's an easy and quick way to create the 'wow' factor, and you can match the fabric to your wedding flowers for a Boho look.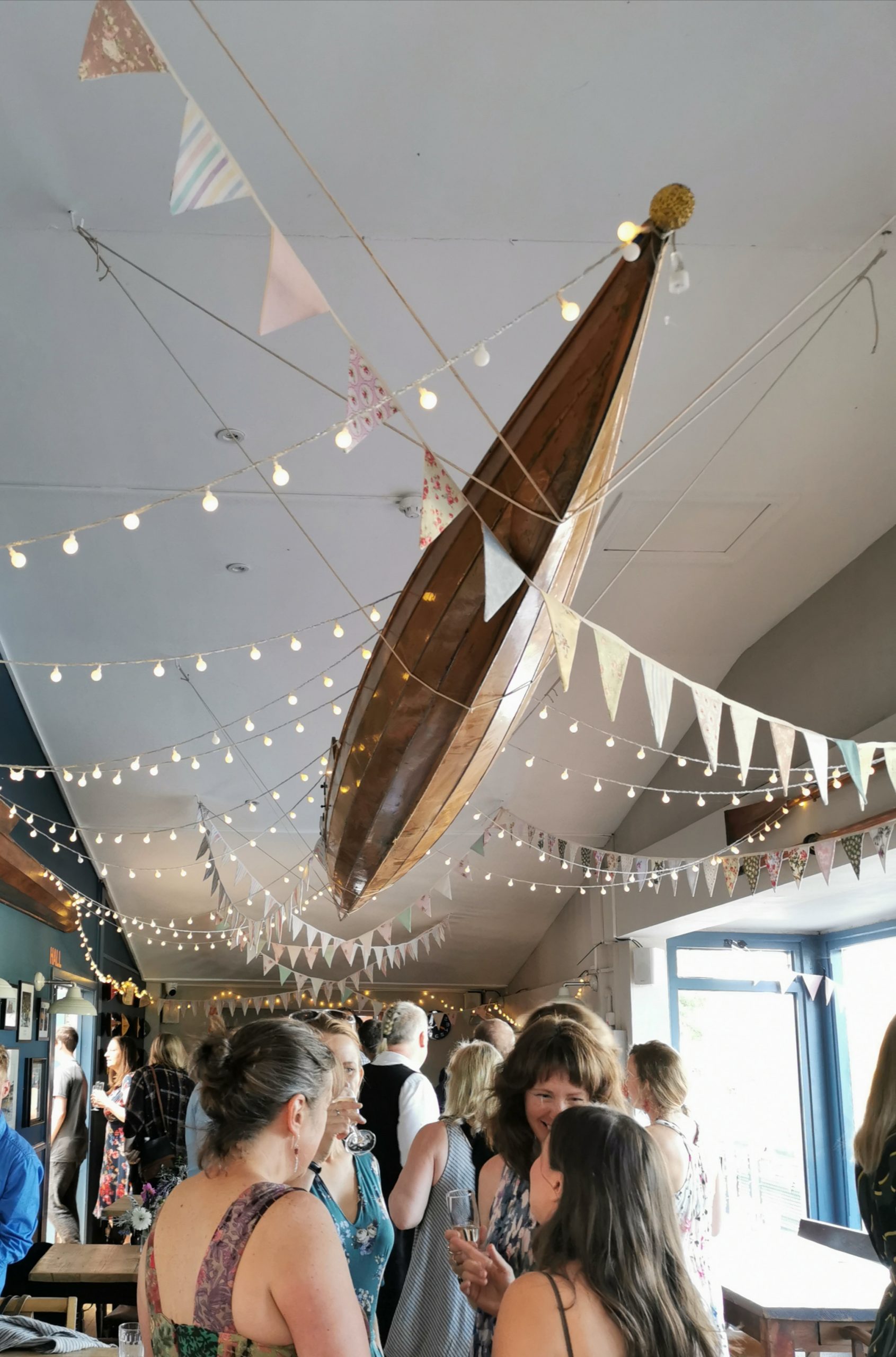 More is more with bunting
The best thing about hanging bunting in your venue is that you can never have too much – in fact, more is more when it comes to hanging these cheery decorations. One the most impactful ways to hang bunting is lines of flags across the width of the room – this is particularly effective if you have a balcony or mezzanine so guests can look down on the bunting from above. If you're using a venue with a high ceiling such a barn, using lengths of bunting strung across the room lowers the focal point of the ceiling and creates a more intimate space.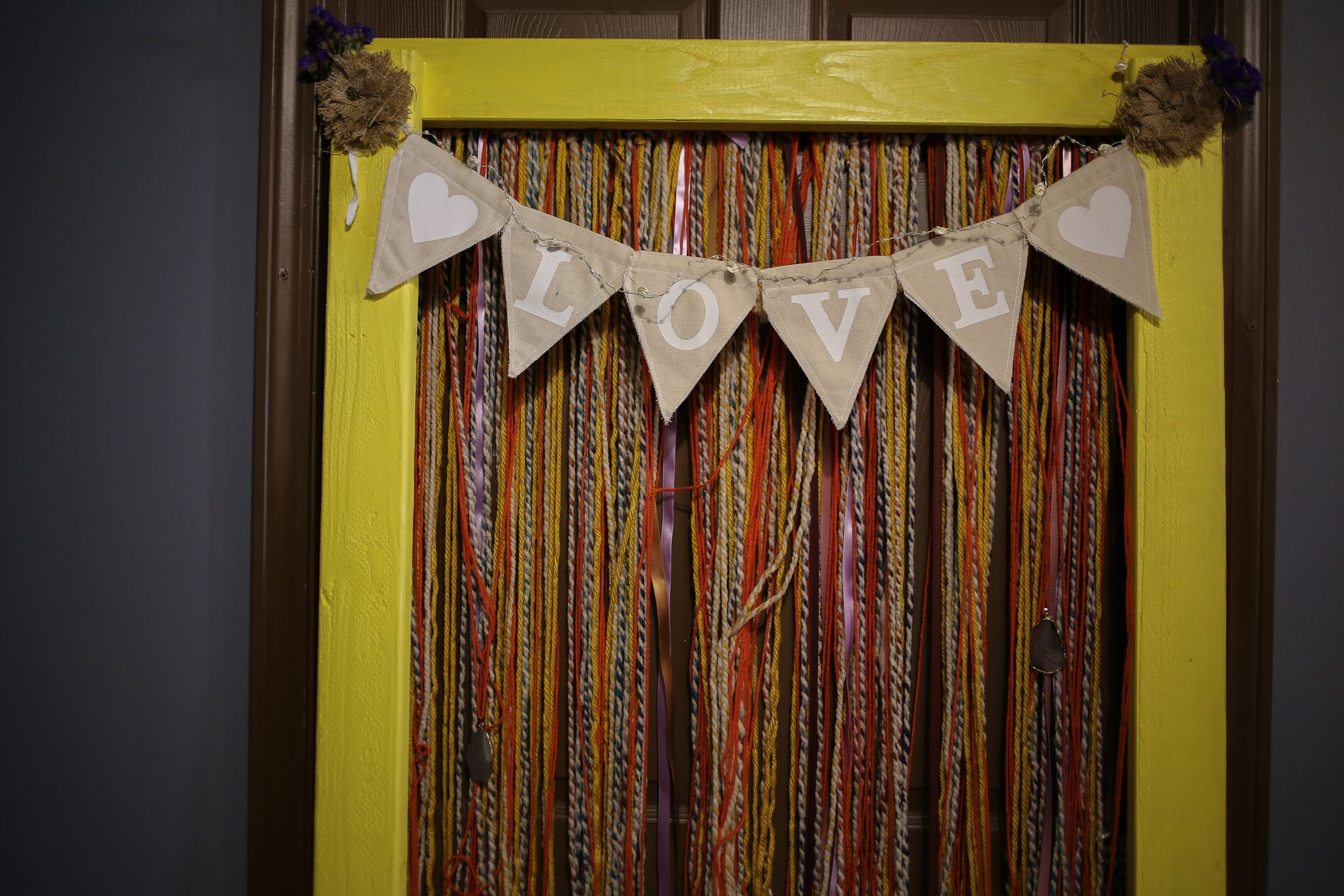 Make it personal
Make a length of your own bunting with fabric of sentimental value. Perhaps you have a special piece of fabric or an item of clothing (such as your mum's old wedding dress) that you'd like to be part of your big day. Don't try and take on the whole venue (you've got enough to do), but make shorter, more personal, lengths to hang on your top table, at the bar or over the entrance. Making a shorter length of bunting means you can use it in your home after the wedding, and you could even personalise it with letters to spell out your names.
Pick a colour scheme
If you have a smaller venue, choose bunting with a single colour theme for an ordered and coordinated feel. Forget twee union jacks, try darker colours for a more stylish look, jute tones for a natural feel or for the ultimate in timeless beauty, you can't go wrong with pure white and ivory. Pick out coordinating colours from your bouquet and bridesmaids' dresses to decorate the tables and the rest of the room.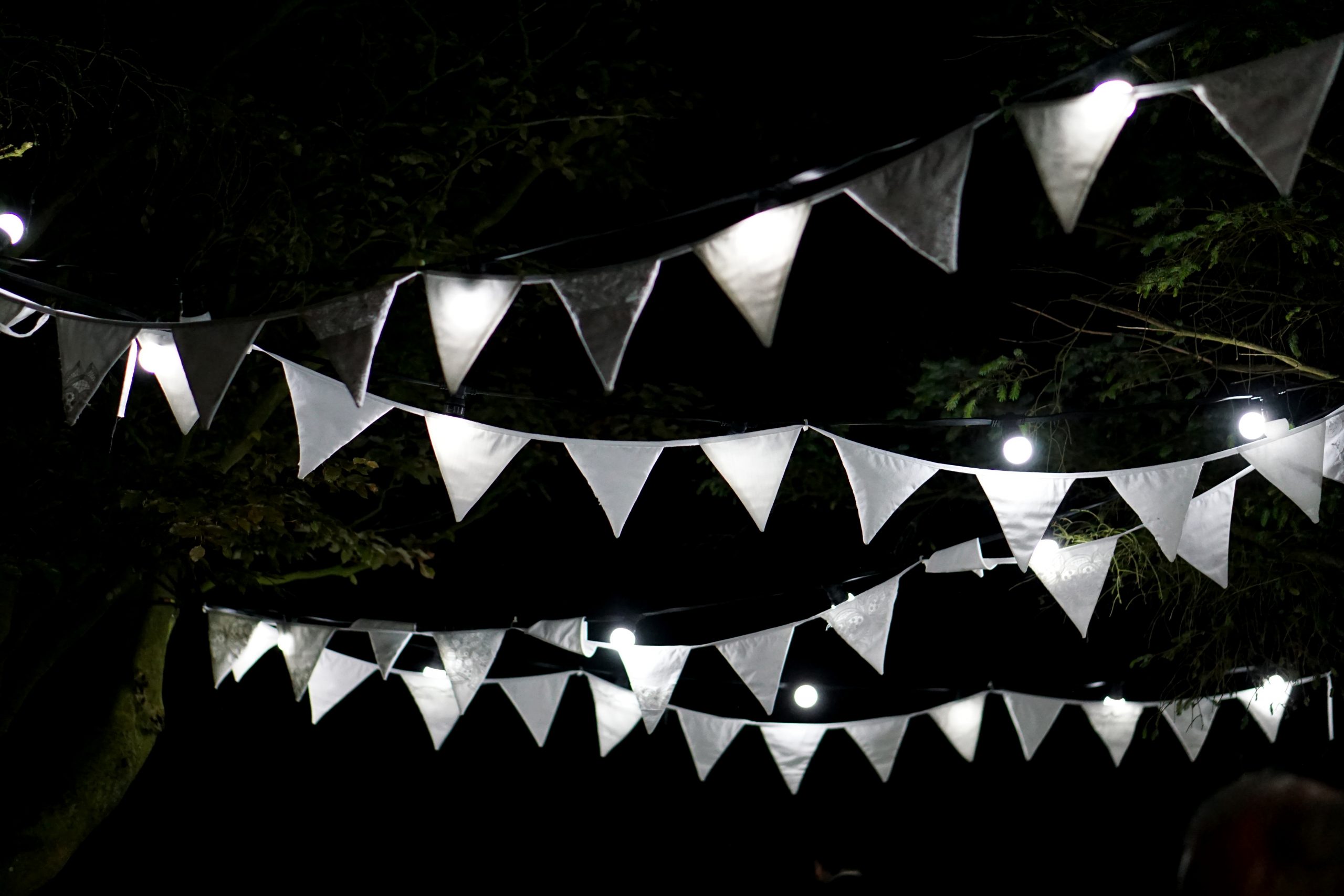 Make it magical with fairy lights
We think bunting brings a venue alive and says 'party' all on its own. But for extra glamour and magic, think about draping strings of fairy lights over the top. This creates a twinkling layered look that provides a feast for the eyes, and ensures your bunting goes seamlessly from day to night.

about Doris and Tate
Doris and Tate is two cousins who are based in the village of Chalford, near Stroud, in the Cotswolds.
They make the ultimate in eco bunting – you hire it and it's made from repurposed fabric – off cuts, fabric samples, clothes, chair covers –anything that is no longer wanted they transform into double sided, high quality, beautifully made eco bunting.
They love colourful, mismatched bunting but also adore a pure white swath of bunting draped from trees in the summer.

@dorisandtate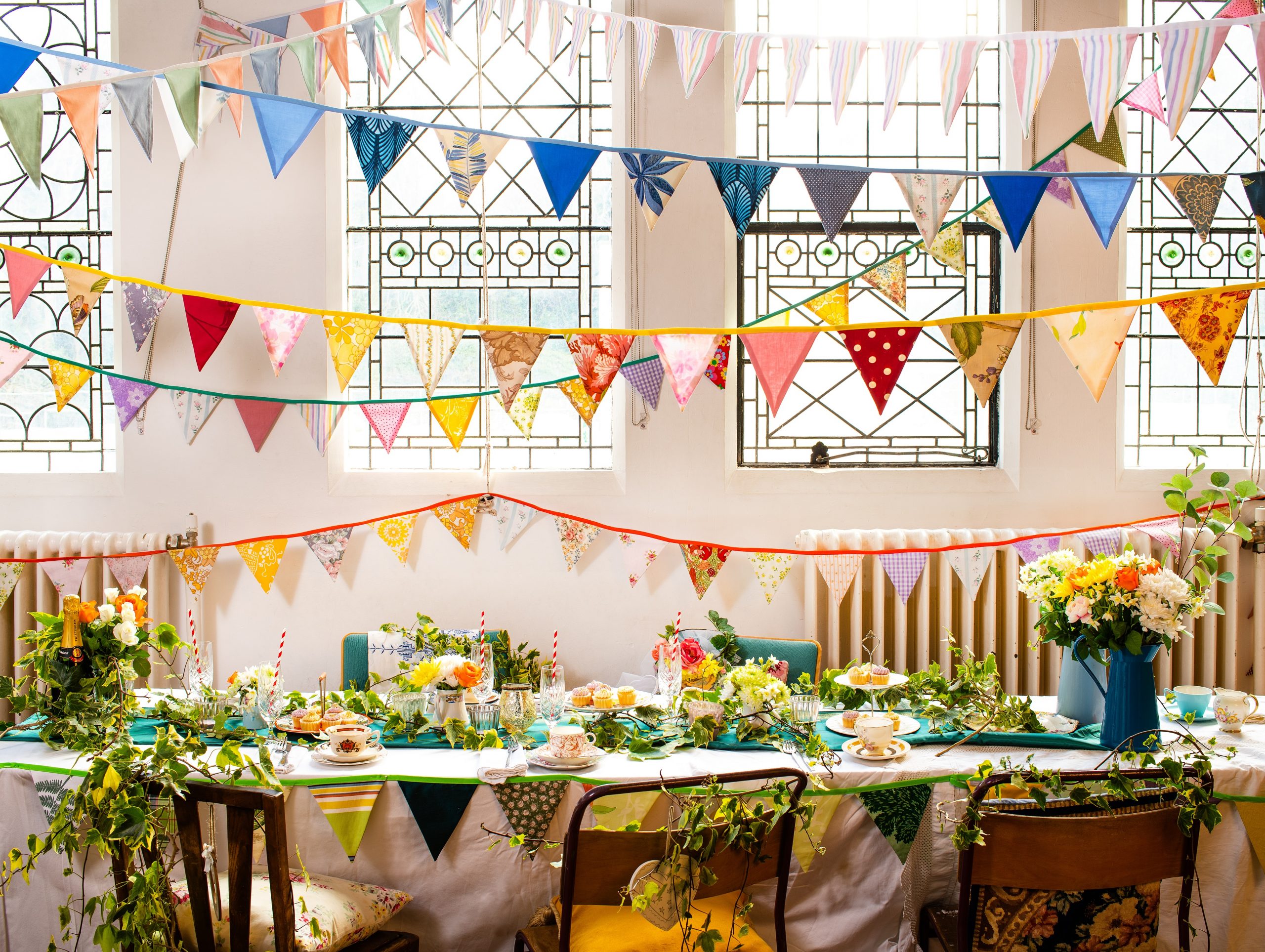 sign up to receive the latest posts straight to your inbox