So pleased with the press coverage that Hanami Dream has been receiving recently.
Did you see page 14 of the Oxford Mail on the 19th Janauary 2019? You might have spotted a certain wedding blogger and UK Blog Awards #UKBA19 wedding judge in there!
Plus the Witney Gazette covered the article online too.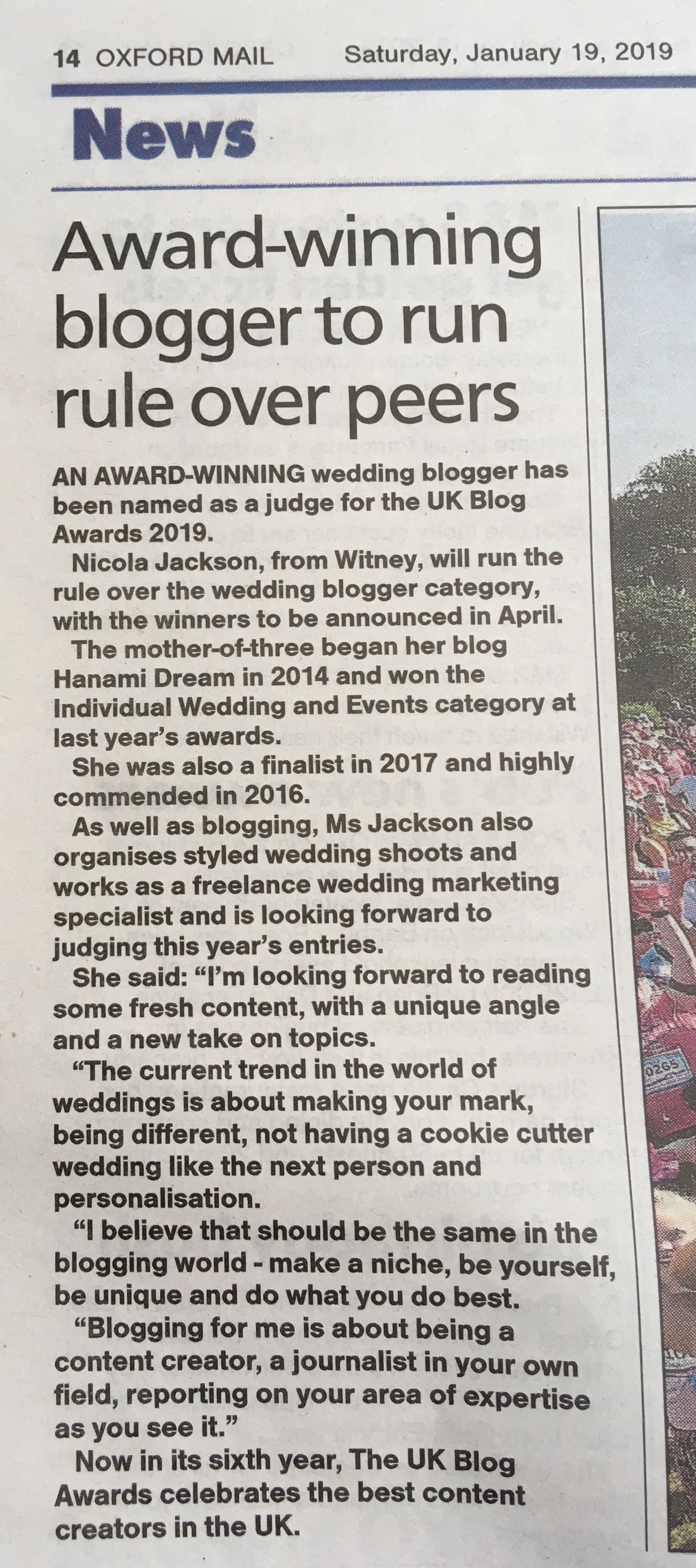 sign up to receive the latest posts straight to your inbox
winner UK Blog Awards 2018