An unseasonably chilly Saturday at the start of the long Easter bank holiday weekend in 2018 saw the wedding of Sophie and Ryan at Merriscourt.
This was an Anglo-French wedding and a coming together of the couple's two countries. In French, the word fête means an elaborate festival, party or celebration, which was certainly had in vast quantities at this rustic barn wedding.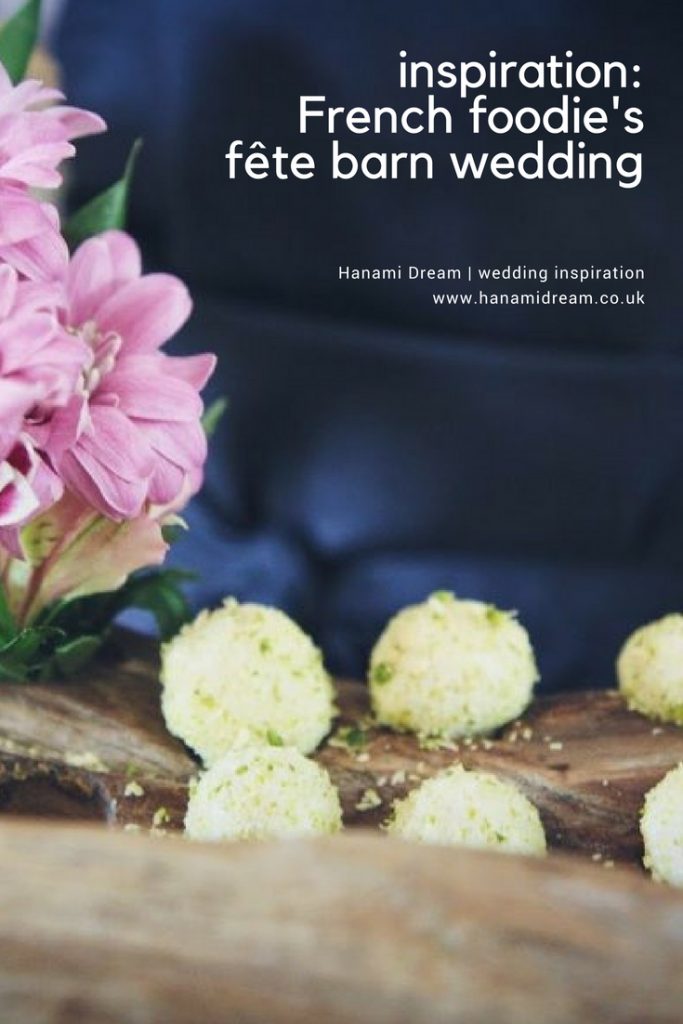 Venue
Merriscourt is one of my favourite wedding venues in the heart of the Cotswolds. It offers freedom, creativity, transparent pricing, and above all lots of space. The venue is actually 3 interlinking converted barns around a beautiful courtyard, and is blessed with high ceilings and oodles of light.
There's a real sense of calm and peacefulness about the surroundings and it feels very homely. You have full reign of the whole place during the event and can also stay over in one of it's many accommodation options. Making this a real home from home that can be adapted just how you want it.
Décor
Sometimes less is definitely more. You don't have to go crazy with décor when you have such a stunning venue. After all, you don't want to overcrowd or cover up great features.
It's brilliant to let the venue speak for itself. And this wedding did it in spade fulls. They kept it simple along with great food, great drink and great music. Some simple pink rose displays dotted around in a homely fashion was in keeping with the venue itself.
Ceremony
A touching civil ceremony was held in the Stone Barn (which was turned in to the dance floor later) first in English and then a surprise visit from the mayor of the bride's home town prompted a French section to the proceedings as well.
Then it was out in to the beautiful central (albeit a bit chilly on this day) courtyard for some great confetti shots then back inside the warm barn for the festivities to begin.
Whilst the French friends and relatives were mesmerised by some of the English wedding traditions and timings, and the English were left lost during the French Mayor's speech, the common factor that brought everyone together was the love of good food. The theme for this wedding was definitely a foodie's heaven.
Food
The flavours, quality and quantity of food was flowing in abundance. The champagne reception in the Gallery Room alone was sumptuous and filling and we were not left wanting at all. Our glasses were never let to get dry as we were told that it therefore only counted as being just 'one glass'.
The canapés kept coming and we situated ourselves by the oyster bar and theatrical Iberico Ham Station (carved by one of the chefs), along with olives nearly the size of my fist, almonds to die for and chillies the length of bananas.
Once sat in the White Barn with it's stunningly high ceilings and tapestries, the sharing boards were astounding and mouth-wateringly good, comprising of:
Slow smoke shoulder of lamb and salsa verde
Char grilled halloumi and pesto
Chilli chicken and honey whiskey glaze
Scottish plank roasted salmon and charred lemon
Garlic and thyme roasted potatoes
Lentils, picked shallots and beetroot salad
Beef tomatoes, basil and rapeseed oil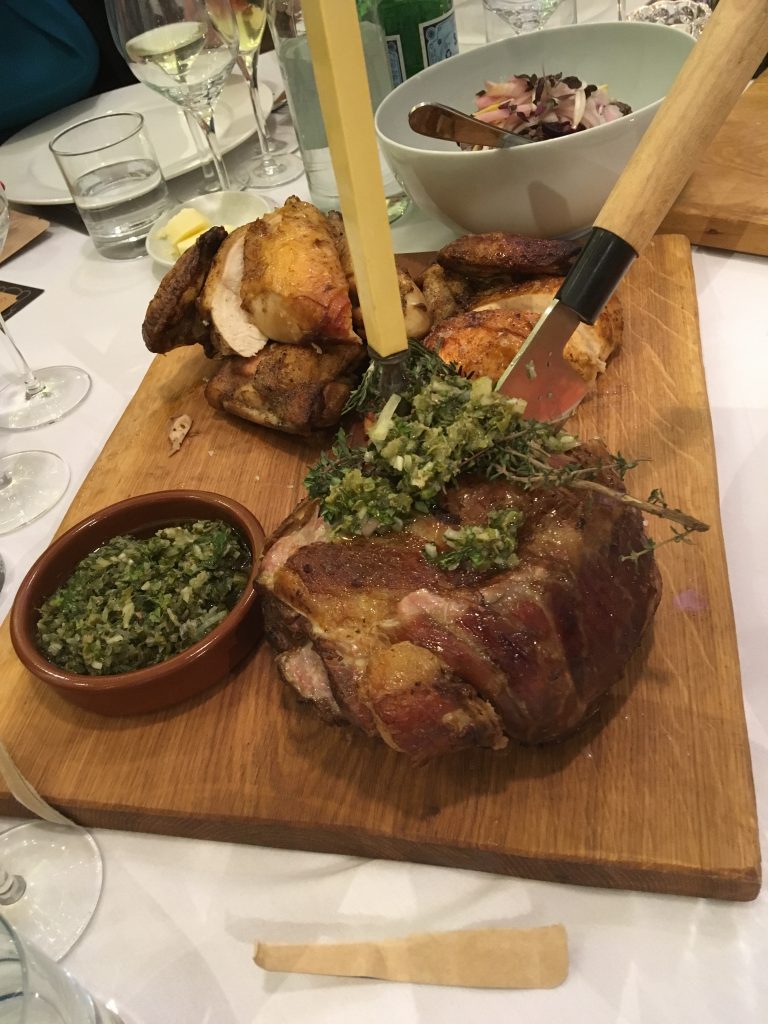 Even the favours continued the great flavours, as they provided us with coffee granules to enjoy the next day. Then it was out on to the courtyard where a fire pit was lit to warm us and also for toasting marshmallows. Though we couldn't be tempted to veer off course to get a delicious Belgian waffle from a parked up food van by the twinkling fairy lights of the central tree.
The celebration of food continued with the cutting of the cake. And it wouldn't be a French fête without the inclusion of cheese. This time in the form of the wedding cake.
Entertainment
The night was completed with good music and lots of dancing, interspersed with some not very flattering pictures in the nearby photo booth capturing proceedings.
All in all, this French foodies fête barn wedding proves that keeping your guests fed, watered and entertained makes for a great wedding. Eat, drink and be merry!
Félicitations à vous deux!
Venue | Merriscourt | Sarsden, Chipping Norton, Oxfordshire | http://merriscourt.com/
Photography | Carlita DCN | The Passion of Life
Catering | by venue
Food van | Sweet Nothing Bakehouse | https://www.facebook.com/sweetnothingbakehouse/
Bouquet & headband | Daylesford Farm | https://daylesford.com/event-category/garden/
Wreath & table decor | by family
Dress | Ted Baker | http://www.tedbaker.com/uk/Womens/c/category_womens