When I was planning my own wedding, I had a vision that the church would be bursting to the rafters with copious amounts of flowers flowing from every flat surface. I wanted to go on one of our romantic country walks near where we lived and collect up armful after armful of beautiful cow parsley and adorn the church with swathes of the lovely white flowers. I wanted the feeling of a country day to be in abundance as the first impression for my guests. However, I had overlooked one very crucial fact (one which Dee McMeeking makes in her guest post this month). I got married in August and by the height of the summer there wouldn't be any cow parsley gracing the lanes of the British countryside anymore. I had to rethink my plan and pick flowers that were in season at the time of my wedding. (Don't worry my amazing florist made such great suggestions on flowers that the place looked amazing anyway!)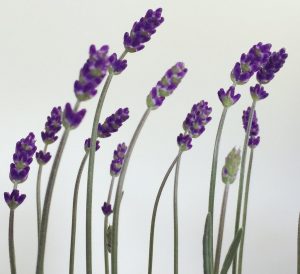 To help you start to choose your flowers, here's a very brief guide to some of the most popular flowers and shrubs used at weddings and when they're mainly in season in the UK (and therefore more readily available and at a more reasonable price):
SPRING
Apple Blossom
Azalea
Bluebell
Broom
Carnation
Cherry Blossom
Chrysanthemum
Clematis
Daffodil
Daisy
Forsythia
Freesia
Gladioli
Honeysuckle
Iris
Jasmine
Lilac
Lily
Orchid
Polyanthus
Rhododendron
Tulip
SUMMER
Aster
Azalea
Calla Lily
Carnation
Chrysanthemum
Cornflower
Daisy
Dahlia
Delphinium
Forget Me Not
Freesia
Fuchsia
Gerbera
Gladioli
Heather
Hollyhock
Hyacinth
Iris
Jasmine
Lavender
Lilac
Lily
Lily of the Valley
Lisianthus
Lupin
Marigold
Orchid
Peony
Rhododendron
Rose
Sunflower
Sweet Pea
Sweet William
Zinnia
AUTUMN
Chrysanthemum
Dahlia
Freesia
Gladioli
Gypsophila
Hydrangea
Iris
Lily
Lisianthus
Orchid
Rose
Sunflower
WINTER
Calla Lily
Carnation
Chrysanthemum
Forsythia
Freesia
Gerbera
Gypsophila
Iris
Lily
Lisianthus
Orchid
Rose
Snowdrop
This is by know means an exhaustive list but just a starting guide to begin thinking about what is available for your big day. Take a look at some other blog posts on colours, traditions and meaning of flowers at weddings.