We are going green next year as the Pantone® Color of the Year 2017 is Greenery.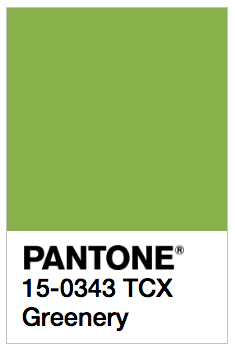 What a wonderful, fresh and vibrant colour that I can't wait to see couples incorporating into their wedding colour schemes next year.
Greenery will look stunning alongside pure white as well as partnering perfectly with other colours. Plus it sits nicely with trends for more foliage and bringing the garden inside.
I love that the colour of the year is not subtle and withdrawn – its out with pastel and in with a vibrant splash of citrus colour! It makes me think of long cool glasses of mojitos brimming with fresh mint with a slice of lime on the top! I can hear the ice chinking as I write!
And it's that sense of relaxing and getting away from the stresses of the world that Pantone® emphasis this colour will embody in 2017.
Leatrice Eiseman, the executive director of the Pantone Color Institute describes it as: "the color of hopefulness, and of our connection to nature. It speaks to what we call the 're' words: regenerate, refresh, revitalize, renew. Every spring we enter a new cycle and new shoots come from the ground. It is something life affirming to look forward to."
Pantone® is the world-renowned authority on colour and the Pantone® Color of the Year is always really influential in any popular colour themes in fashion, interior design and weddings.
I've been desperate for a yellow or an orange colour to get top billing for a couple of years and my guess for the Color of the Year 2017 was for Primrose Yellow (see my Spring 2017 report). So I'm so pleased to see a vibrant, bright colour leading the way in 2017.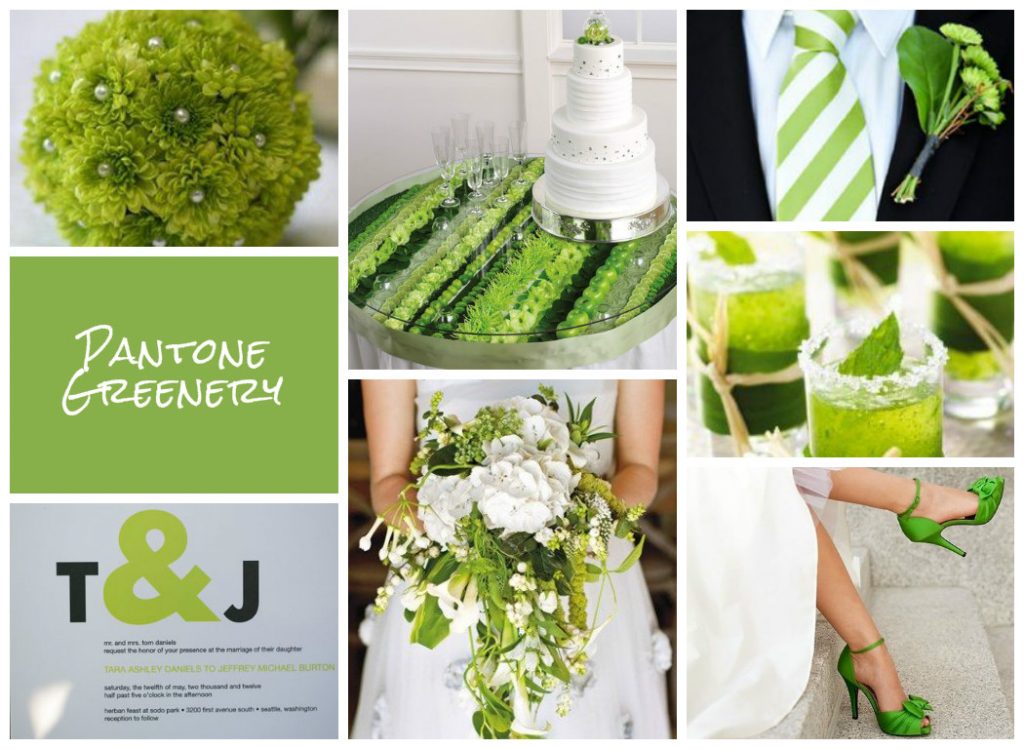 See more about my winning Greenery mood board from the UK Academy of Wedding and Event Planning's SS17 Pantone® mood board competition from earlier this year.
#COY2017