Pantone® have picked a deep purple 'Ultra Violet' as their colour of the year for 2018!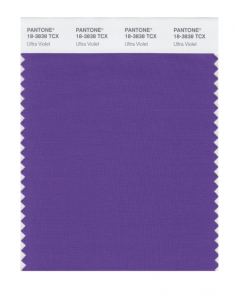 What a wonderful, vibrant colour that I can't wait to see couples incorporating into their wedding colour schemes next year.
For me, it was always going to be a toss up between a bright yellow or a brilliant shade of purple. I'm over the moon that Pantone® have gone for such an attention grabbing and bold purple to be the colour of the year. It is a remarkable blue-toned shade of purple called Ultra Violet (also known as Pantone® 18-3838) and I'm pretty pleased as purple just happens to be my favourite colour!
As Pantone® Vice President Laurie Pressman said, it is an "optimistic and empowering color" for "originality, ingenuity, and visionary thinking". It feels futuristic, magical and regally majestic – which is quite fitting for the year of another royal wedding in the UK.
Pantone® is the world-renowned authority on colour and the Pantone® Color of the Year is always really influential in any popular colour themes in fashion, interior design and weddings.
I've been desperate for a yellow or an orange colour to get top billing for a couple of years and my guess for the Color of the Year 2018 was for Meadowlark (see my Spring 2018 report). But I'm so pleased to see a vibrant, bright colour leading the way again in 2018.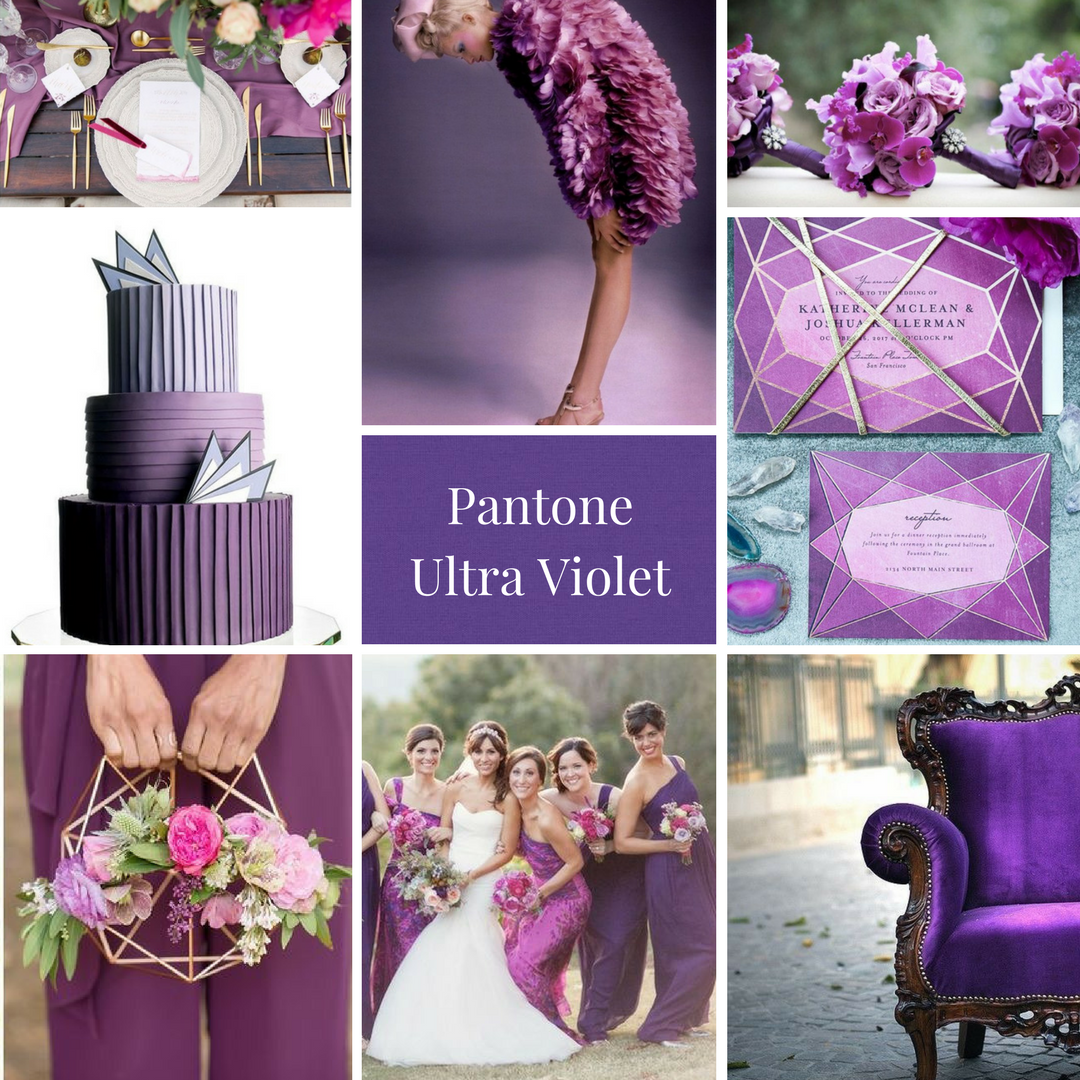 See more about my Ultra Violet mood board from the UK Academy of Wedding and Event Planning's SS18 Pantone® mood board competition from earlier this year.
#COY2018