As I've mentioned in a few recent posts, picking your wedding flowers can be daunting with so much choice. But you can narrow down your selection by looking at what is in season on your big day and you may be swayed by what the colour and meaning of the flowers are said to signify too.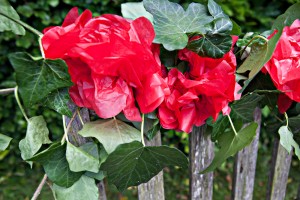 Here's a quick run down of some colours and what they symbolise:
WHITE
Purity
Chastity
Innocence
New beginnings
RED
Expression of love
Conveys deep emotions
Romantic
ORANGE
Passion
Energy
Fascination
YELLOW
Exuberance
Joy
Friendship
Caring
GREEN
Nature
Harmony
Fertility
Peace
Tranquillity
Good health
BLUE
PINK
Gratitude
Happiness
Admiration
Elegance
Grace
PURPLE
Enchantment
Regal
Splendour
Pride
Success
Take a look at some other blog posts on seasonality, traditions and meaning of flowers at weddings.