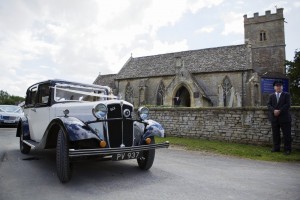 I always feel really lucky to live in such a stunning part of the country with it's lush green countryside, acres of lavender fields and picturesque, chocolate box villages with their honey coloured limestone buildings.
Hanami Dream is based in Oxfordshire and there are some truly beautiful venues to choose from in the surrounding Cotswolds. Whether in a barn, a manor house, in a marquee or a hotel, there are some amazing places (with some breathtaking views) to hold your wedding or special occasion. There's something out there to accommodate most styles, guest numbers and budgets.
Here is my pick of the top 20 venues in and around Oxfordshire and the Cotswolds that are fantastic wedding venues. Some of these you may of heard of before, some have been quite rightly showered with accolades, whilst some are wonderful hidden gems or for those couples who like to think outside of the 'box' (or building!)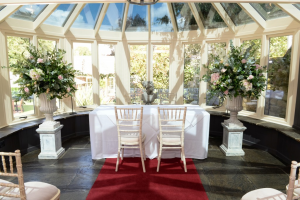 This is my favourite wedding venue in the area (although perhaps I'm bias as I got married there!) Situated in the quintessentially English town of Burford, The Bay Tree Hotel is full of historical charm and contemporary style, boasting a setting to remember for your big day. Warm, relaxing and welcoming; this hotel is the perfect retreat for your wedding day.
As a small country house hotel, the Bay Tree Hotel is ideally suited to exclusive use weddings. On your Wedding Day they can give you exclusivity of the hotel from check-in (14.00) until check out the following morning. Once your last guests have arrived they close the front door allowing you to enjoy the atmosphere of a private house party with the advantage of their friendly and professional team to tend to your every need. Looking for something a little more low key? The Bay Tree has two beautiful rooms to choose from along with a licensed Cotswold garden!

@CotswoldInns


@CotswoldInns
A masterpiece of 18th century Baroque architecture set in more than 2000 acres of 'Capability' Brown landscaped Parkland and award-winning Formal Gardens, Blenheim Palace provides a magnificent setting for your evening wedding, with a collection of six venue spaces to use for various elements of your event. From the stunning Orangery and Marlborough Room for your ceremony to the impressive Great Hall and ornate Long Library for your dinner and drinks receptions, and the Water Terraces for music and dancing, Blenheim Palace makes a perfect location for a wedding of any size and style.

@BlenheimPalace


@BlenheimPalace

@BlenheimPalace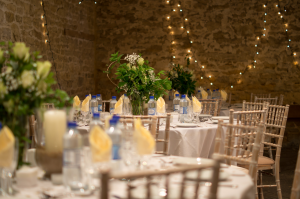 A beautiful Oxfordshire Cotswold barn wedding venue, Cogges Manor Farm provides an idyllic rural location for your special day. This popular rustic wedding venue in Witney offers two stunning seventeeth century barns and a manor house which provide a wonderful setting for your celebrations. Cogges now offers a civil ceremony license and is next door to Cogges Parish Church.
The stunning and spacious Wheat Barn can seat up to 200 guests, with refurbished stone floor, and portable heating. The more intimate and adjacent Barley Barn can seat about 60 guests or is an ideal choice to use as a dance or ceremony area. Each barn can be hired separately, or as a combined hire. In addition to any indoor space you hire, you and your guests can use the outdoor space to wander and enjoy. Cogges has many perfect locations for your wedding photographs, such as the manor house lawn, the walled garden or the orchard and you can even include the farm animals in your photos.

@CoggesWitney

@cogges

@cogges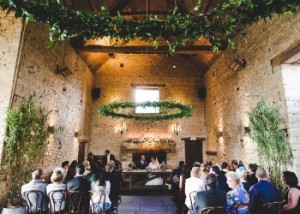 Cripps Barn is a lovely old Cotswold stone barn set on its own in beautiful countryside near Bibury. It has flag stone floors, an open fire place and a large south facing terrace with fire pits and a bonfire in the garden.
Cripps Barn is a small family run business and the barn is the original party barn of all the barns now run by the company. If it is a relaxed feel you want, with incredible food and great service, this is the place for you. You can get married in the barn or outside in our lovely woodland glade.  After the wedding and the meal, the barn makes the perfect place to party.  You can dance the night away right up to 1.00 a.m. in the morning. They are known for their whole BBQ'd lambs, sirloin steak bricks or butterflied leg of lamb.  Alternatively you can have rotisserie chicken, suckling pig or duck. There is also free camping available in the next door field.

@crippsbarn

@crippsbarn

@Cripps-Barn

@crippsbarn
The quintessentially British Eynsham Hall, has recently completed a major £2.5 million refurbishment which includes the renovation of the main lounge and a range of main hall and lodge bedrooms, as well as the launch of a new Brasserie. The Brasserie offers some of the finest seasonal British food, with as much produce as possible sourced from local farms and suppliers, including nearby Kelmscott Farm.
The hotel is located in Oxfordshire and is set upon 3,000 acres of rolling parkland, providing a whimsical blend of elegant period features with a twist of modern design. There are matured trees, manicured topiary, formal gardens, ponds, fountains and terraces which create a fairy tale backdrop for your very special day. It offers stately charm, without the stuffiness, where you can enjoy the fresh country air in an elegant and intimate setting.
In addition to the Jacobean staircase that dominates the reception area and makes for a grand entrance for the Bride, the myriad of rooms are full of individual character and charm. They boast oak panelled walls, ornate ceilings, historic oil paintings, marble fireplaces, and large arched windows with views over the romantic gardens.

@eynshamhall

@eynshamhall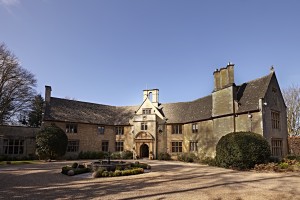 Foxhill Manor is a stunning grade II listed Cotswold manor house in the heart of the 400-acre Farncombe Estate near Broadway. It belongs to the same family as the celebrated boutique hotel, Dormy House, but is just a little bit more exclusive. Originally built in 1909 by local Cotswolds craftsmen and designed by Yorkshire-born architect Joseph Lancaster Ball (one of the leading lights of the Arts & Crafts movement), it has under gone a complete renovation. Now, this former country home is open to guests as a private house hotel. Inside there are eight large suites and ample living space. It is also available to book as an exclusive use venue for private events and weddings.
Church service or civil ceremony, full wedding breakfast or Champagne reception, large floral arrangements and intricate cake decorations – a dedicated wedding co-ordinator is on hand to cater to every style of wedding at Foxhill Manor. Additional accommodation for guests is available at Dormy House or on the Estate at The Fish. With plenty of photo opportunities throughout the estate, including the private Japanese Garden, it is an ideal venue for weddings.

@foxhillmanor

@FoxhillManor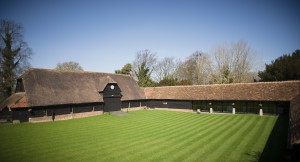 Lains Barn near Wantage was voted the best wedding venue in the UK by online wedding directory Guides for Brides in its 5* Customer Service Awards 2016. Lains Barn, parts of which date back to 1750, saw off competition from more than 8,000 other venues listed on the website to take first place last month. Judges described it as a "magnificent, historic" building with "beautiful" grounds that also left couples enough space to add a personal touches to their big day. Guides for Brides told the barn staff their award was down to "consistent feedback praising your experienced and dedicated team who help with the entire wedding planning process as well as giving general advice".
This magnificent restored historic barn is beautifully located in rural Oxfordshire and is perfect for a barn wedding.

@lainsbarn

@lainsbarn

@LainsBarn

@lainsbarn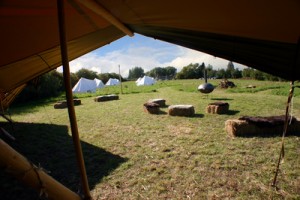 The Maybush Wedding Company is set in Newbridge on Thames, in rural West Oxfordshire, in a picturesque riverside setting where the oldest bridge crosses the River Thames and the wonderful Maybush Inn enjoys enviable position overlooking the river and meadows. They offer one of the best outdoor wedding package with the added benefit of an outdoor wedding where the logistics are taken care of with all the services (tipis, tents, toilets, showers, generators, lighting etc) already organised. Plus the added benefits of a bus bar, shepherds huts, luxury river barges and their trained chef and staff to offer the highest levels of quality in hospitality.

@Themaybush

@themaybush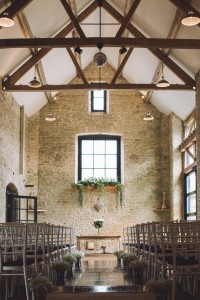 Nestled in the heart of the Cotswolds on the borders of Oxfordshire and Gloucestershire. Merriscourt is an elegant and versatile choice of venue for the perfect wedding. Proudly 'off the beaten track', yet conveniently located for accommodation and transport links. Merriscourt is part of the Bruern Estate owned by the Astor Family and boasts two stunning airy inter-connected barns, with adjoining Gallery centering on a flower-filled Cotswold stone courtyard, perfect for a drinks reception or chilling out into the evening.
At Merriscourt they only have one wedding on any given weekend or as part of their midweek 'Wedding Wednesday' offering. The venue is exclusively yours. Invite your family and friends to join you the day before your big event, decorate the barns at your leisure and have a fun and relaxing day.

@merriscourt

@merriscourt

@merriscourt
Old Swan & Minster Mill, Minster Lovell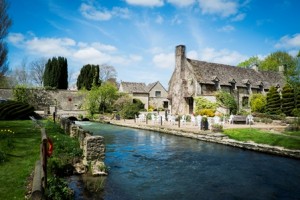 Situated in the heart of the Cotswolds, this authentic country house hotel and inn is an idyllic spot to hold your wedding celebrations, complete with a croquet lawn, weeping willows and the River Windrush.
Specialising in intimate weddings, it can host up to 50 guests for the ceremony, reception drinks, wedding breakfast and up to 110 guests for the evening reception. With 60 bedrooms, all of your guests can also stay in luxurious accommodation in the picturesque village of Old Minster.

Weddings-at-Old-Swan-Minster-Mill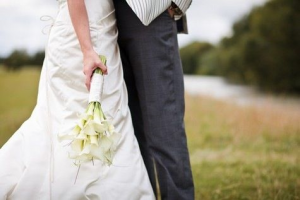 If you want a truly unique wedding in which to use your creativity, choosing a field wedding at Riverside Weddings gives space and freedom to realize your dreams. Boarded by the tranquil Thames, with historic Newbridge (actually one of the oldest bridges) as the backdrop, you can revel in the Oxfordshire sunset and celebrate into the night. As well as oodles of space for any entertainment imaginable from fairground rides, punting, pony rides, fireworks to music around the campfire with guest camping and mooring you get the meadow for five days so have a calm set up and get the final touches perfect.

@riversidewed

@riversidewed

@Riverside.weddings.newbridge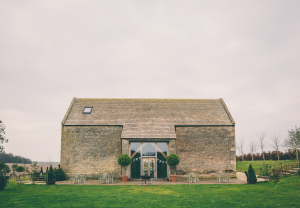 Stone Barn is a lovely old Cotswold stone barn, magnificently-isolated in the heart of the beautiful Cotswolds countryside near Aldsworth. The Stone Barn is elegantly simple; with flag stone floors and an open fire place. Attached are Dutch Barns used as the dining area, and contains (they are pretty sure!) Britain's largest barbecue. The Dutch Barns are split-level and have corrugated iron, polished concrete and sawn oak floors, and the view overlooks the spectacular, rolling Cotswold Hills with not another building in sight. After the wedding and the meal, the stone barn makes the perfect place to party – right up to 12.30am in the morning.
Stone Barn is a small family run business and if it is a relaxed feel you want, with incredible food and great service, then this is the place for you! They are known for their whole BBQ'd lambs, sirloin steak bricks or butterflied legs of lamb. They generally in a feast style on boards and in bowls to the centre of the tables. There is also free camping available in the next door field.

@TheStoneBarn

@stonebarn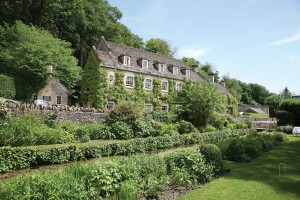 Situated on the banks of the enchanting River Coln, The Swan Hotel boasts a picture-perfect setting for your wedding, and with a dedicated wedding coordinator and friendly team of staff on hand, they can help make your big day extra special. Nestled in the village of Bibury, which is often known as the most beautiful village in England, is The Swan Hotel, a former Cotswold Coaching Inn and the perfect haven from which to spend your special day. Whether you're planning a traditional big white wedding, a romantic, intimate day or even something a little different, they can accommodate your needs.
They have three locations licensed for wedding ceremonies; The Library – a cosy, homely room for intimate weddings of up to 24 guests, The Signet Room – an elegant dining room with wow-factor, for up to 110 guests and last but by no means least, the beautiful flower-filled, riverside gardens.

@CotswoldInns

@CotswoldInnsandHotels

@CotswoldInns
Wyck Hill House Hotel and Spa, Stow on the Wold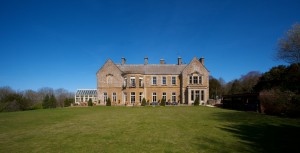 Located in the heart of The Cotswolds, Wyck Hill House Hotel and Spa is a 60 bedroom,  4 star country house hotel, nestled within 50 acres of grounds, offering breathtaking views of the beautiful Windrush Valley and rolling hills of The Cotswolds. Situated just outside the market town of Stow-on-the-Wold.
Wyck Hill is a truly romantic setting, with stunning views, beautiful gardens and a delightful combination of a traditional setting with modern facilities.

@Wyckhillhouse

@wyckhillhousehotel
And not forgetting these amazing places too:
We are certainly spoilt for choice around here for amazing venues to hold a special occasion. For more details on how to pick your perfect wedding venue look out for the next part of my Holy Trinity of Wedding Planning blog series coming soon – this will focus on the where element. Take a look at part one of who.