I'm pleased we didn't have to wait as long as last year for the Pantone® announcement of the Fall/Winter colours to look out for in 2018. In fact, it even took me a bit by surprise!
With the fashion week season just kicking off (this month is New York, London, Milan and then Paris) we start to think about those autumnal months.
And it seems that Pantone® are back in their stride, as we return to a top ten of colours (rather than a dozen that we saw for spring 2018). Plus I'm pleased to see the report continuing to be predictions again rather than a counting colours exercise from the catwalks.
It's great to see an increase and update to the bonus colours that act as neutrals and core basics too.
Bonfire night warmth
I love this collection of bold colours that will trend in Autumn. They certainly pack a punch and make a huge statement.
Alongside some typical, rich autumnal colours, there's some great accompanying vibrant shades that sit nicely alongside the colour of the year, Ultra Violet.
You can feel the warmth of the reds, orange, yellow and brown colours radiating out like the flames of a bonfire on Guy Fawkes night with Red Pear, Valiant Poppy, Ceylon Yellow, Martini Olive, Russet Orange (and Meerkat from the neutrals).
Peacock blooms
The dark, jewel colours (of Nebulas Blue, Ultra Violet and Quetzal Green) are fitting for my prediction of peacock inspired weddings this year. With the deep teal of Quetzal Green even named after a striking colourful bird.
Many of the names of the colours in this season seem so evocative and conjuror up images of space, sky, sea and land. With the interstellar cloud of dust of Nebulas Blue, Ultra Violet (the colour of the year tipped to suggest the mysteries of the cosmos), the cold, dark North Atlantic water of the Sargasso Sea and the expanse of poppies in Flanders Field reminiscent of Remembrance Day.
I'd love to have the job of thinking up the names of the colours – any one for a cocktail to accompany Martini Olive?!
Winter transition
With the start of the Winter Olympics in Pyeongchang today, it's lovely to see some icy counterparts to take us in to winter with Crocus Petal (a paler version of Ultra Violet) and Limelight (a lighter version of Ceylon Yellow). They'll make good transition colours to next spring too.
Fall 2018 colours
The top ten colours for Fall 2018 are:
PANTONE 19-1536 Red Pear
PANTONE 18-1549 Valiant Poppy
PANTONE 18-4048 Nebulas Blue
PANTONE 15-0850 Ceylon Yellow
PANTONE 18-0625 Martini Olive
PANTONE 16-1255 Russet Orange
PANTONE 18-3838 Ultra Violet
PANTONE 15-3520 Crocus Petal
PANTONE 12-0740 Limelight
PANTONE 18-5025 Quetzal Green
Fall 2018 extra colours from LFW
Plus a couple of additional pops of pink from London Fashion Week round off the colours for Fall 2018:
PANTONE 15-1515 Mellow Rose
PANTONE 18-2045 Pink Peacock
Neutral basics
Pantone® have also created a Fall 2018 Classic Colour Palette. These are a group of neutrals that are core basics in the form of navy, white, beige, grey and brown.
You could wrap yourself up in these warm neutral colours. This is hygge at its best – with a great addition of Meerkat brown – so comforting, warm and cosy.
The bonus classic neutral colours for Fall 2018 are:
PANTONE 19-4031 Sargasso Blue
PANTONE 11-4801 Tofu
PANTONE 14-1116 Almond Buff
PANTONE 14-4107 Quiet Grey
PANTONE 16-1438 Meerkat
Colour themes
It'll be great to see how couples incorporate these colours in to their weddings later this year.
Pantone® is the world-renowned authority on colour and the Pantone® Color of the Year is always really influential in any popular colour themes in fashion, interior design and weddings.
See some of my trend predictions for weddings in 2018.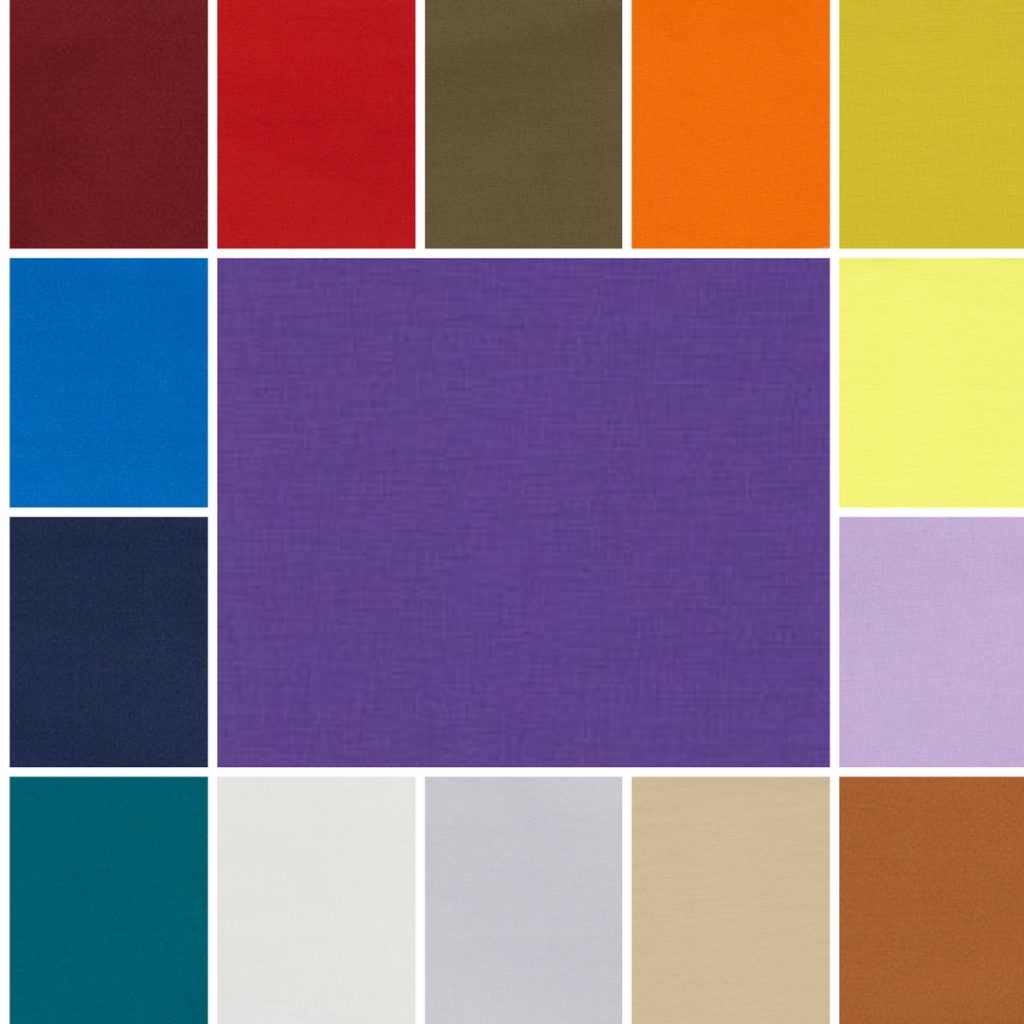 Sign up to receive the latest wedding planning tips, tools, trends and traditions straight to your inbox.