Gifts for your guests can be great mementos or souvenirs of your wedding day showing a token of your appreciation whilst also matching your theme or colour scheme. Nowadays couples are choosing more unique, personalised, dated and themed gifts. There is also a wonderful trend of providing charity pins to guests and making a donation to a chosen charity.
Here's a pick of some of my current favourite favours to: eat, meet, keep or have as a treat.
Edible

Traditional sugared almonds
Chocolate bars with personalised wrappers
Retro sweets (think flyer saucers, dip dabs and flumps)
Loveheart sweets (brought up to date with new slogans such as 'text me'!)
Lollipops in a communal bowl on the table

Cake pops




Ice breakers

Games to play with other guests on the same table
Cameras to snap candid shots

Colouring books to keep children entertained

To wear at wedding

Flip flops for when your heels are hurting your dancing feet
Sun glasses for an outside wedding on a sunny day
Umbrellas for an outside wedding when the weather isn't as sunny
Moustaches just for fun

Temporary tattoos




Grow

Packets of seeds to grow vegetables
Dried herbs to add to meals at home

Succulents or other potted plants




Drink

Alcohol miniatures
Loose leaf tea

Shot glass




Decorations

Scented candles
Soap
Fridge magnets to always remember the couples' wedding anniversary
---
Plus take a look at these brilliant local suppliers that can bring a different angle to provide some wonderful favours: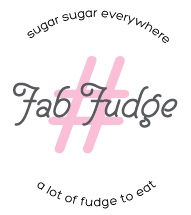 FabFudge was created in August 2016 on the back of an idea, to help fundraise for Reboot Me With HSCT – A Multiple Sclerosis Fundraiser.
It originally started with us making Fudge for friends and family who bought it and everyone loved it!
With over 25+ different types and flavours of fudge, including Vegan friendly, Gluten Free & Alcoholic , we have a wide range of fudge suited for just about everyone, and were constantly increasing our range. The chocolate we use is only the best UTZ Certified Belgium Chocolate, therefore when you buy our fudge, you are getting the best chocolate around! If you cannot find something that you like or you want to give us a suggestion for something we can make, get in touch with us and we'll do our best to make it for you! We also cater for events, if you want more information please get in touch with us.
We can deliver to a wide range of places all over the world. All profit made from FabFudge goes to Reboot Me With HSCT – Fundraising for Multiple Sclerosis treatment.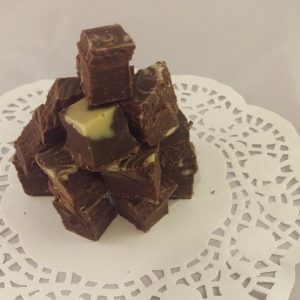 ---
Our fragrance work shop has all always worked well for corporates and stag/hen parties, but we realised there was a gap in the market to turn these into favours for wedding guests or special occasions as table presents.
We talk about the fragrance the couple would like to create, whether it be unisex or a distinct aftershave or perfume and then take them through our 18 blends from Grasse in France (the home of perfume).
We create the fragrances with their choices, sorting out the measurements of each blend. They then have a 30ml atomiser (or larger in their chosen style) or choose either 5ml or 10 ml bottles as the wedding favours. This can also be made into scented candles, room sprays or even scented love hearts or ornaments.
Needless to say the packaging and colours can tie up with their desired coloured scheme. The fragrance then has a certificate and kept on our database if they would like refills or their guests. We work Nationwide and can work in their homes, or hotels or wherever they choose. We are also developing a do it yourself kit for lower budgets, where the couple can receive all the instructions and  equipment and make them themselves.


---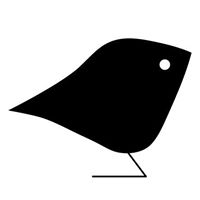 MuffatPrague started life as a sonic and visual arts blog in 2011.
After a lifetime's love of the letterform, all things typographic and a couple of decades of working independently in creative spheres, designer-maker team Rob and Hils decided to start hand-craft letters from their garden studio in 2014. Their Oiseaux, a simple bird form designed by Rob has now become their brand identity and signature design. Their work is handmade from locally sourced reclaimed ply, walnut and oak, finished with Farrow & Ball Eggshell and Oxfordshire beeswax.
They were voted Best Creative Producer (Bucks/Oxon) in the Muddy Stilettos Awards 2016 and have new ideas coming for 2017 – keep an eye on their website and Instagram feed for more info.
The birds are available in 4 sizes with a single brass leg fitting or bakers twine loop.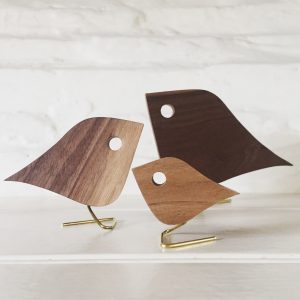 ---

NC Oxford is Oxfordshire's finest producer of luxury scented candles and reed diffusers. All of our products are lovingly hand poured in our workshop located near the historic town of Woodstock. We use the finest quality ingredients including natural soy based waxes to give our candles a slow clean burn. We combine our wax with the most luxurious fragrance oils, expertly balanced, to produces wonderful aromas. Our products' simple but stylish design will compliment any room or occasion effortlessly. When given as a gift, it will make a lasting impression.
For your wedding day, we are able to produce a commemorative and bespoke range of candles and have candles to suit all budgets. Choose from:
The "Bride & Groom" – a large 3 wick candle which will have burn time of over 70 hours
The "Mother of the Bride", "Maid of Honour/Best Man"- our luxury 220g signature candle, with a burn time of 40-50 hours
Wedding favour votives – our smaller, but elegant 90g votive candle, with a burn time of 15 hours
Wedding favour tea lights – deep filled luxury tea lights. Each tea light has a burn time of 3-4 hours
All of our jar candles some with stainless steel "snuffer" lids. As well as being a stylish addition, the snuffer lids help to keep the fragrance strong in the candles so they can keep for years without losing their wonderful scents.
To make your wedding favours extra special, we can include your name and the date of the wedding on our designer labels, ensuring that you and your guests can cherish the candles forever.  Simply choose your favourite scent from our "Special Occasions", "Quintessentially Oxford" or "Timeless" range.


---

Perfect Pamper Gifts pride themselves on offering personal and thoughtful gifts. When it comes to gifts, we all want to give our loved ones something that's unique, personal and not found in bulk on the high street. A grand gesture isn't so grand when you can see your gift in every other shop after all.
Specialising in bath, body and pampering treats, all of the products are handmade within the UK so you really can experience the best the UK has to offer. Offering luxurious bath bombs to irresistible candle tins and a whole lot more, Perfect Pamper Gifts provide the perfect pampering gift for all occasions. A 'create your own' facility means your gift can be packaged how you like, tied with a bow and finished with a message to make it as personal as you wish. A gift becomes memorable when its personal.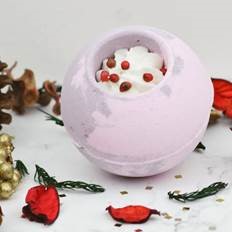 ---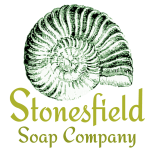 Stonesfield Soap Company is a small, family-run business based in in the Oxfordshire Cotswolds. It started off as a hobby, following on from our daughter's 9th birthday party (a 'spa science' party, making bath fizzies, melt & pour soap etc), and as a concerned response to the huge number of unnecessary chemicals found in toiletries today. Since then, it has grown into a business driven by a passion for the manufacture of natural, artisan cold-process soap with an emphasis on design. The maxim that 'beautiful skin deserves beautiful soap' is at the forefront of what we do, with a firm belief that a good, natural soap should not only leave the skin feeling gently cleansed and perfectly conditioned but should also provide a positive visual experience, with the design of the soap playing an important role. The inclusion of various botanicals, clays, milks and a wide range of pure nutrient and essential oils, all carefully chosen for their individual properties, helps us create a very special soap indeed. We employ a strong 'no palm oil' policy and actively support a local conservation charity that works out in Sumatra. As well as soap, we are continually expanding our range of bath and skincare products, such as balms, bath bombs, salts and oils.

stonesfieldsoap

@StonesfieldSoap

@stonesfieldsoap
---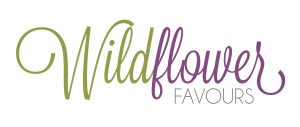 Wildflower Favours are all about eco weddings, butterflies, bees, wildflowers and nature!  We supply recycled seed packet wedding favours, personalised with the bride and groom's wedding details, and containing British-grown British wildflower seeds.  Seeds which our native butterflies and bees love!  We also create lovely invites and wedding favours from recycled seed paper – paper which is embedded with flower seeds and really grows into flowers!  We want to spread the word about the environment and giving nature a helping hand and weddings are ideal for reaching a big audience and converting people to the beauty and usefulness of wildflowers.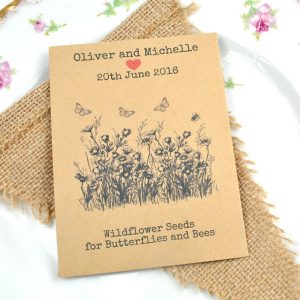 ---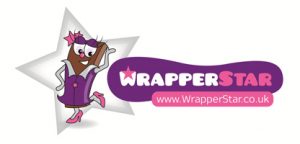 Personalised Chocolate Bars from WrapperStar are a fantastic & cost-effective way of adding a truly personal touch to your wedding reception tables. It's a great wedding favour that all ages will love, & can be tailored to your theme/colour-scheme as well as being individually personalised to double up as your place settings too.
Each bar is 10 chunks of smooth creamy milk chocolate (made in the UK) & is a lovely token gift that can be personalised on both the front & back of the wrapper. Choose from an existing design or have a bespoke wrapper created just for you to match your wedding stationery – with pearlescent papers, diamante or pearl embellishments and the option to use your own artwork, the possibilities are endless!
Why not inject some extra fun into the speeches with WrapperStar's Wonka Bar wedding favours? Imagine the excitement when the golden tickets are found! Please ask for more details.
Based in Witney, Oxfordshire, WrapperStar delivers throughout the UK & Europe.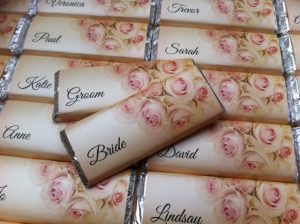 ---
Plus here's a few other local suppliers to check out: