I'm gettin' married in the morning
Ding-dong the bells are gonna chime
We'll have a whopper, pull out the stopper
Get me to the church on time

I've got to get there in the morning
Spruced up and lookin' in my prime
Pull out your compass, kick up a rompass
Get me to the church on time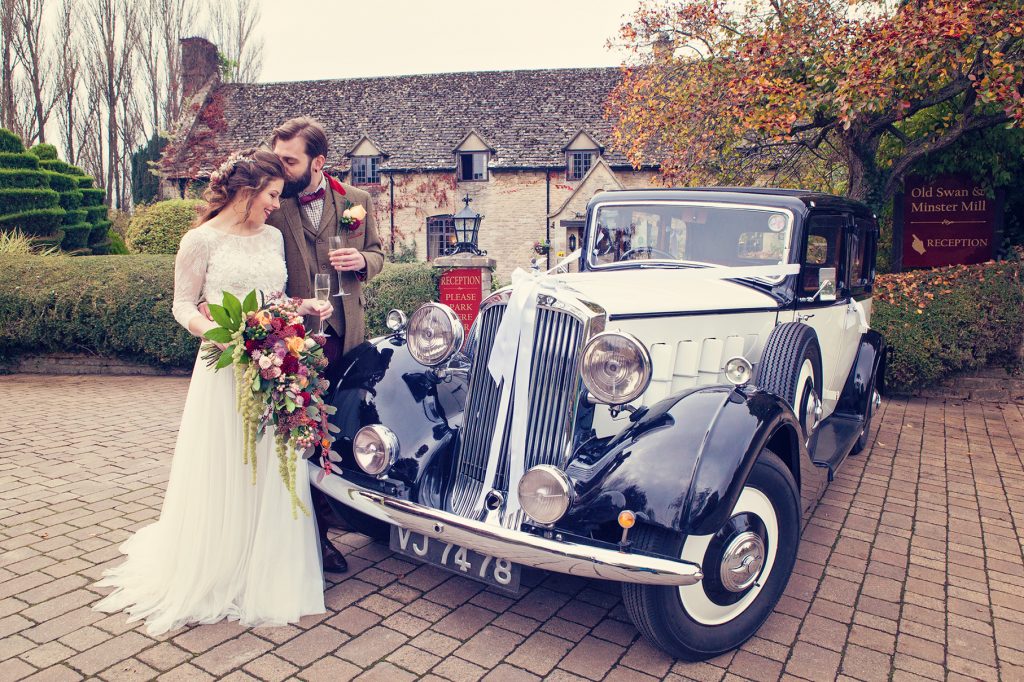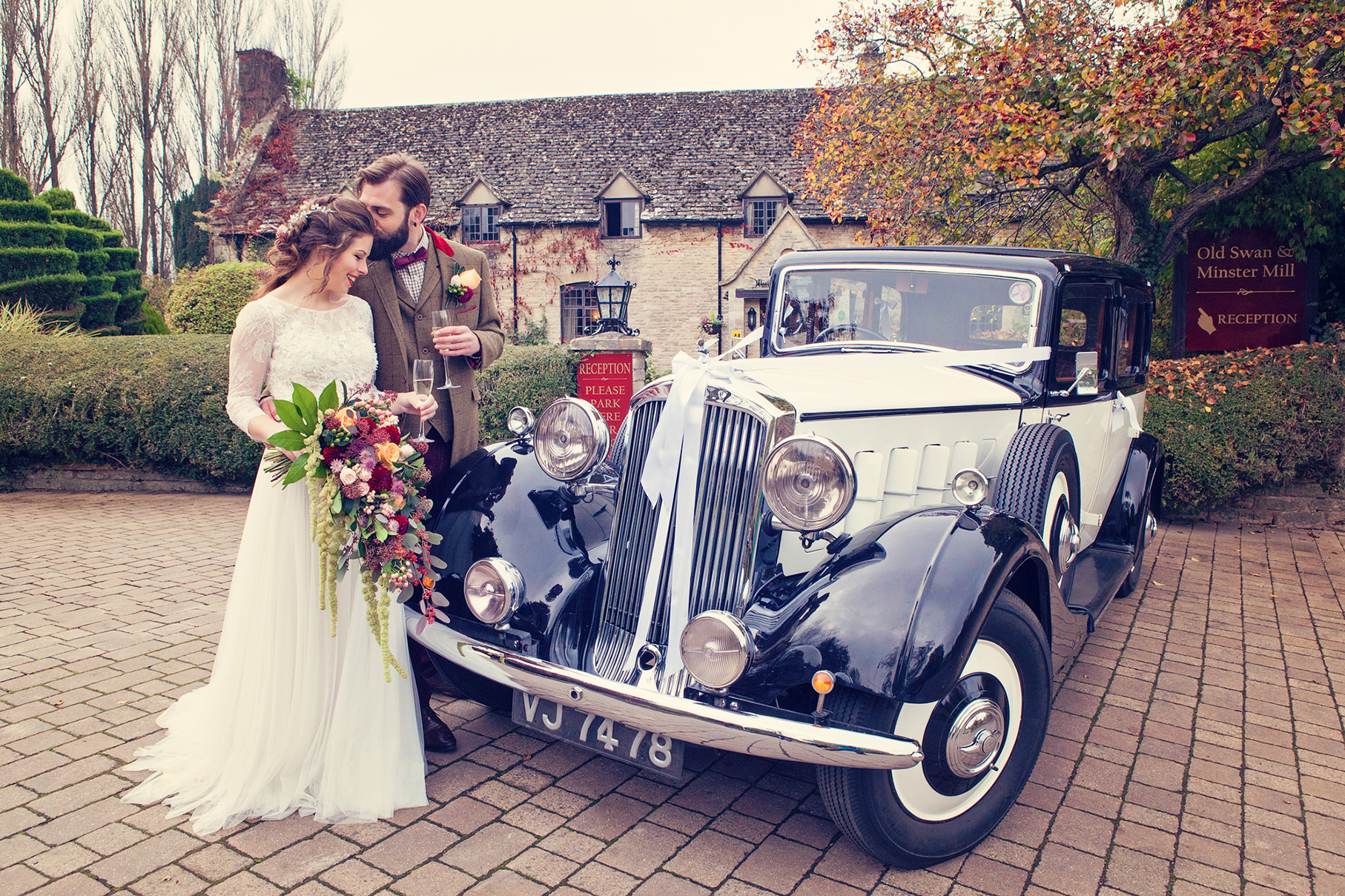 As the old Frank Sinatra song says, it's important to know where and when you're getting married so you can get there in plenty of time. It's worth thinking about how far away you live from the venue/s as well as the distance in between the ceremony and reception locations too. Think about how far the venues are not only in terms of miles but also timings. Depending on what time of day you're getting married it may conflict with rush hour or school runs that could affect traffic and people travelling between locations. (See more about when and where in my Holy Trinity of Wedding Planning series.)
Traditionally, couples used to walk to the church together (and then on to the reception too) or splash out on a horse and carriage (just like in the famous Daisy Daisy song below). Then before people owned cars the ushers were responsible for organising transport for all guests.
Nowadays, here are some of the wedding party that you need to consider transport for:
From home to ceremony
bride and giver-away
bride's mother & bridesmaids
groom & best man
To reception
bride & groom
bride's parents & bridesmaids
best man & other guests
From reception
bride's parents
bride & groom
best man
Another tradition of tying cans or shoes to the back of the going away car stems from the old tradition of throwing boots at the newly weds. It was considered lucky if you managed to hit the carriage as they rode off. Before then, shoes were given to the groom by the bride's family to symbolise handing over the responsibility of the bride.
Nowadays couples choose to have at least one special mode of transport to make a statement for the bride's entrance (and again for after the ceremony). Whether that is horse drawn carriage, an old fashioned car, a limousine, a vespa, a big red bus for your guests or something a little more unusual.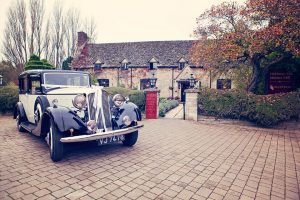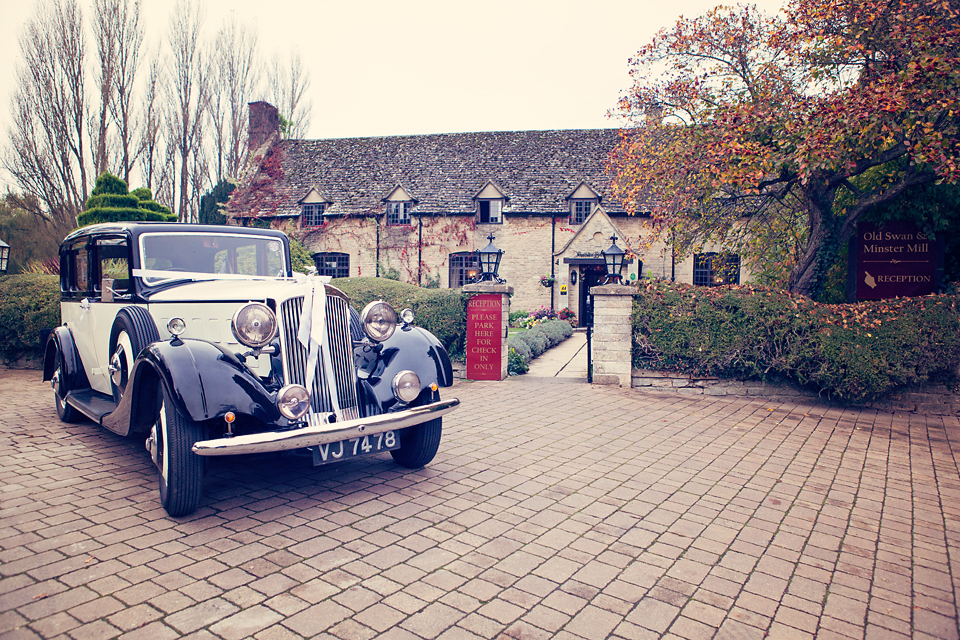 ---
Here's my pick of some brilliant local suppliers in and around Oxfordshire and the Cotswolds that can help get you to the church on time:

If you are looking for something truly unique for your wedding day then look no further than our 3 beautiful Citroen 2CVs.
Established in 2011 and having just celebrated our 5th Anniversary, we are a family run business with bases in Hereford and Leicester supplying our iconic Citroen 2CVs to weddings across England and Wales.
These chauffeur driven cars are available for hire exclusively to yourselves for the day, we do not book more than one wedding per car a day.
They are decorated with Ivory ribbons and bows as standard but can be requested in any colour to match your theme, just married sign in the back window following the ceremony and vintage style bunting in the car if requested.
So whether your wedding be classic, vintage, French themed or something completely different we will be happy to discuss all details and options with yourselves.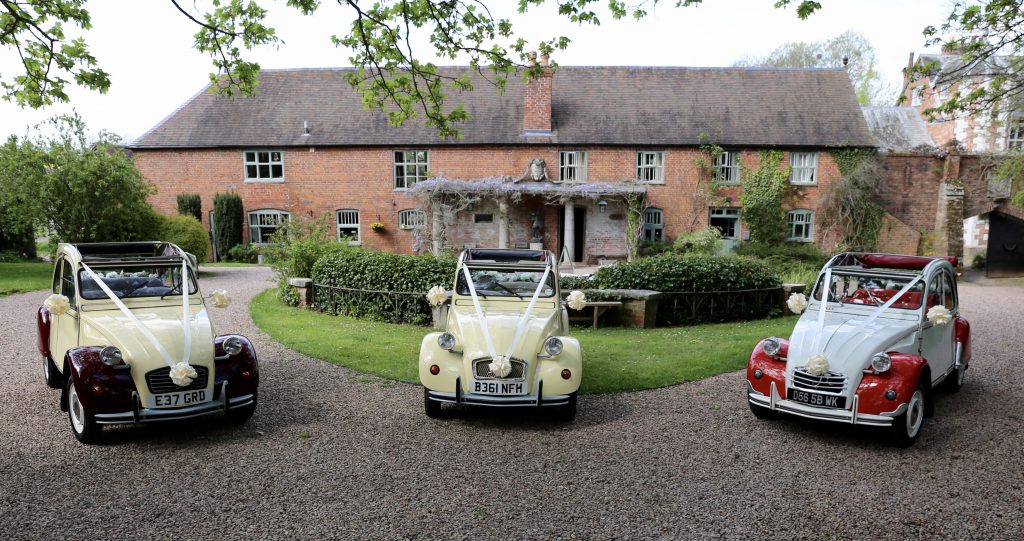 2cvweddingcars


---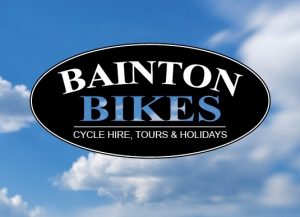 Bainton Bikes is an independently owned cycle hire and tours company with a shop in Oxford and self-service hire hubs throughout the Cotswolds & Cheltenham. We have been operating since 2009 and we specialise in offering cycle hire, tours and holidays for all ages and abilities providing a safe, fun and memorable experience for everyone. Take a look at our reviews on Trip Advisor.
Here is where you get your bicycle made for two!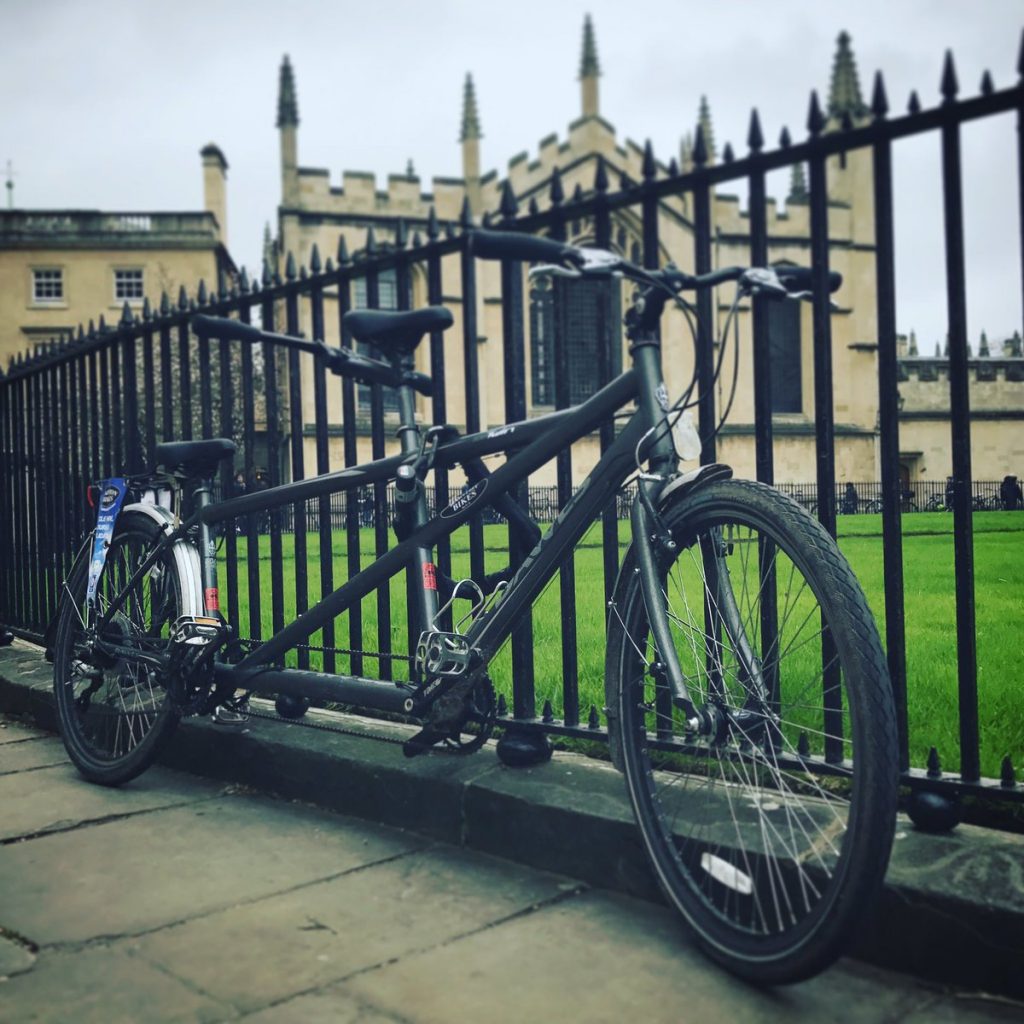 ---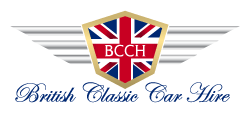 From a life full of motorsport and petrol-headism, and a love of classic cars, British Classic Car Hire was born.  Angela, your chauffeuse, is owner-operator and see's to it that every bride and groom get to enjoy the ride and feel extra special for their first wedded journey.
Angela's "girls" are stunning examples from a different age… true vintage beauties, and having been built in Coventry are true British Classic cars.  "Hester" the 1935 Humber 16/60 is gorgeous in her Black and Old English White Art Deco styled splendidness! (and also featured in my Wind in the Willows shoot as seen above)  "Dolly" the 1938 EL24 Daimler is resplendent in French Navy and Old English White.   The young lady of the bunch is "Ruby" the pictured Classic 1956 Rolls-Royce Silver Cloud I.  Travel in classic style with Angela and her "girls".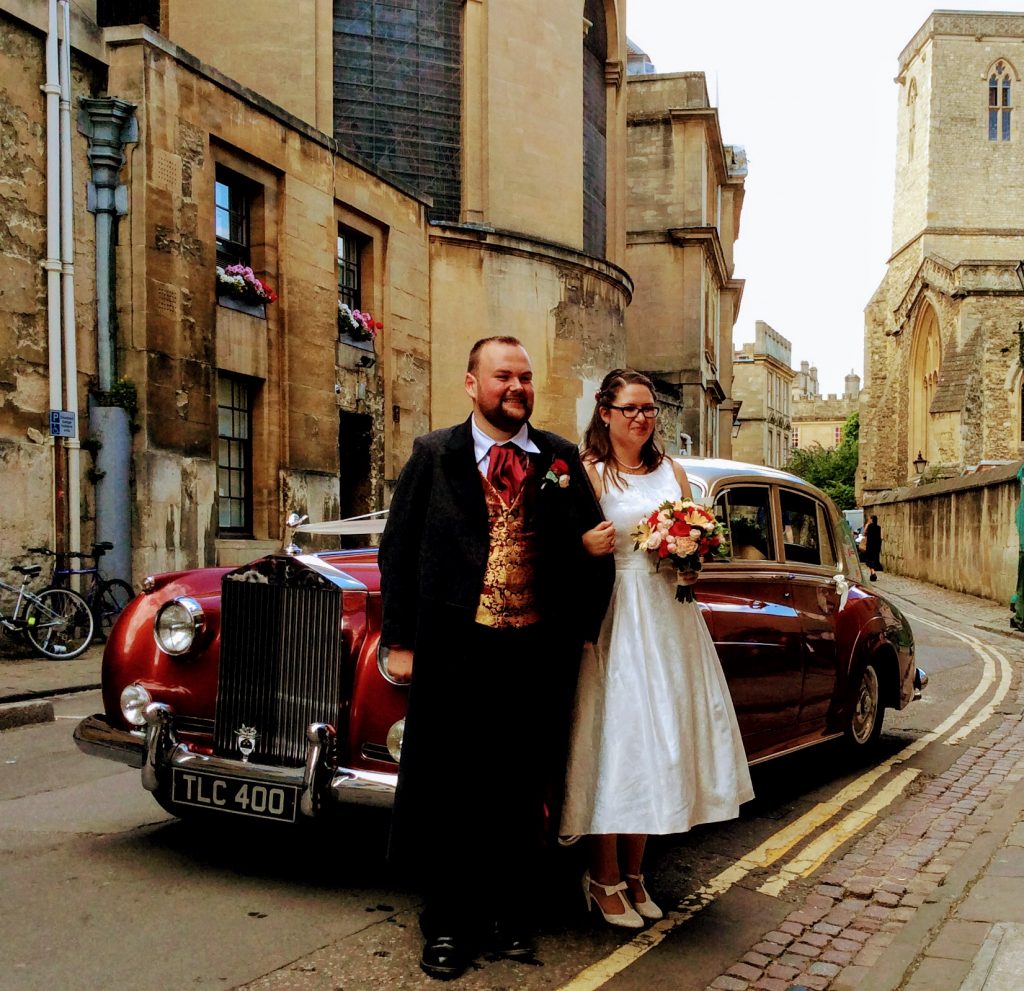 ---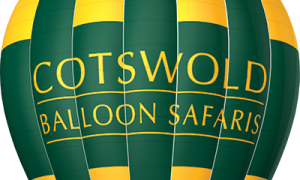 We attend a lot of weddings but not in the capacity of transport. We provide a unique and fun entertainment for guests to take tethered rides and to go inside and explore what makes balloons work. We find what we provide works best in between the end of the wedding breakfast / speeches and the start of the evening phase. Most guests appreciate a chance to stretch their legs, get a bit of fresh air and the staff also enjoy being able to clear away and re organise the room ready for the evening's events.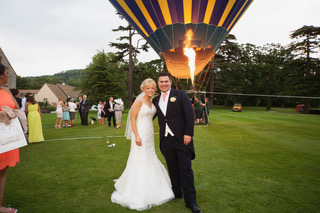 ---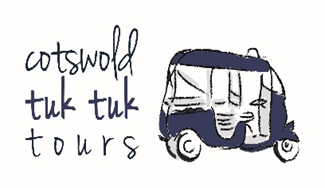 Cotswold Tuk Tuk was launched in 2017 by Chris Webb as an alternative form of wedding transport. The brand new Thai style tuk tuk is stunning blue with beautiful ivory seating. It can seat up to 6 passengers so is ideal for a range of options including bride and bridesmaids; groom, best man and ushers; or shuttle runs for guests between a ceremony and reception venue.
Chris can decorate the tuk tuk with different bunting and ribbon, or anything else you want to make your day bespoke. He takes great care to make sure it is looking on point, and if the weather does turn it has fitted rain covers. Discover the rustic charm of the tuk tuk for your big day.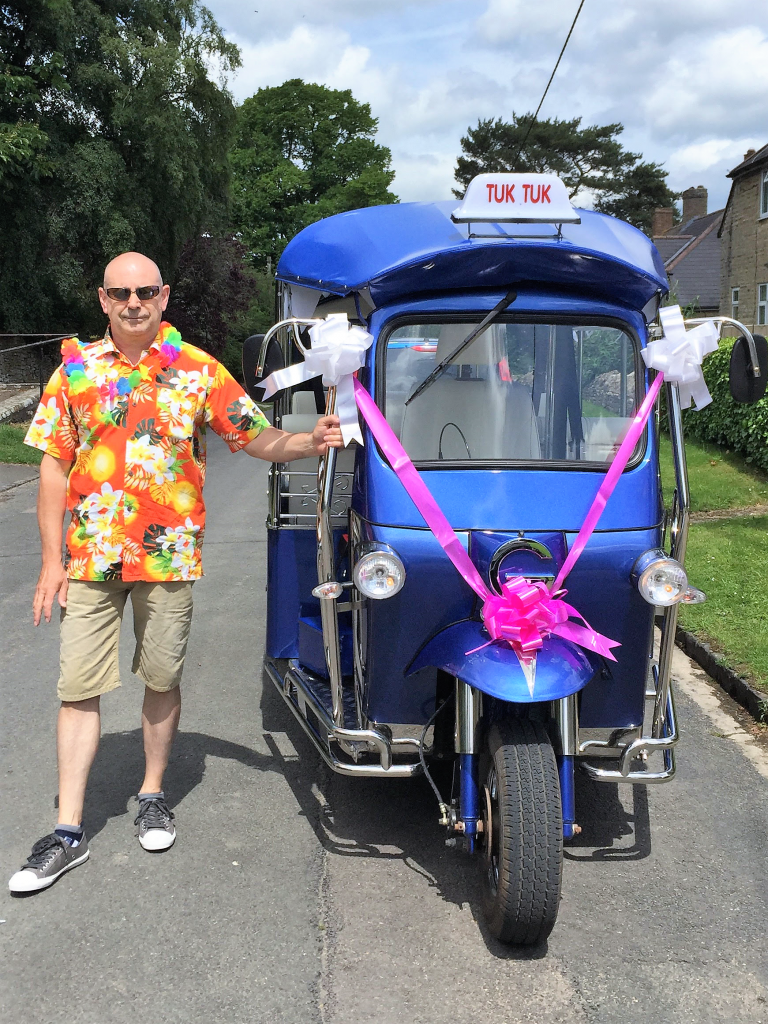 ---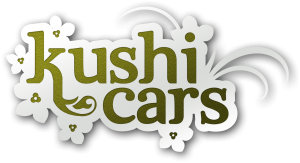 Getting married in and around the Cotswolds? Looking for a totally unique way to get to your wedding? Well, you've just found our fabulous and ever so kitsch Indian Ambassador wedding car. Kushi means happiness in Hindi, and with our vintage Ambassador, our mission is to make you even happier on your wedding day. Reminiscent of a Morris Minor on the outside, our Kushi Car has bumpers festooned with exotic flowers and an interior decorated in rich fabrics of red and gold.
Established in 2010, we have been hired for weddings at venues all over the Cotswolds and beyond, including Cripps Barn, Kingscote Barn, Stone Barn and Pitville Pump Rooms to name a few. Previously a London Karma Kar, we changed our name to Kushi Cars in 2013.
Based in the regency town of Cheltenham in Gloucestershire, we travel throughout the Cotswolds. We also drive to Wiltshire, Oxfordshire, Worcestershire, Warwickshire, The West Midlands, Bristol and Bath. Further afield is possible on request.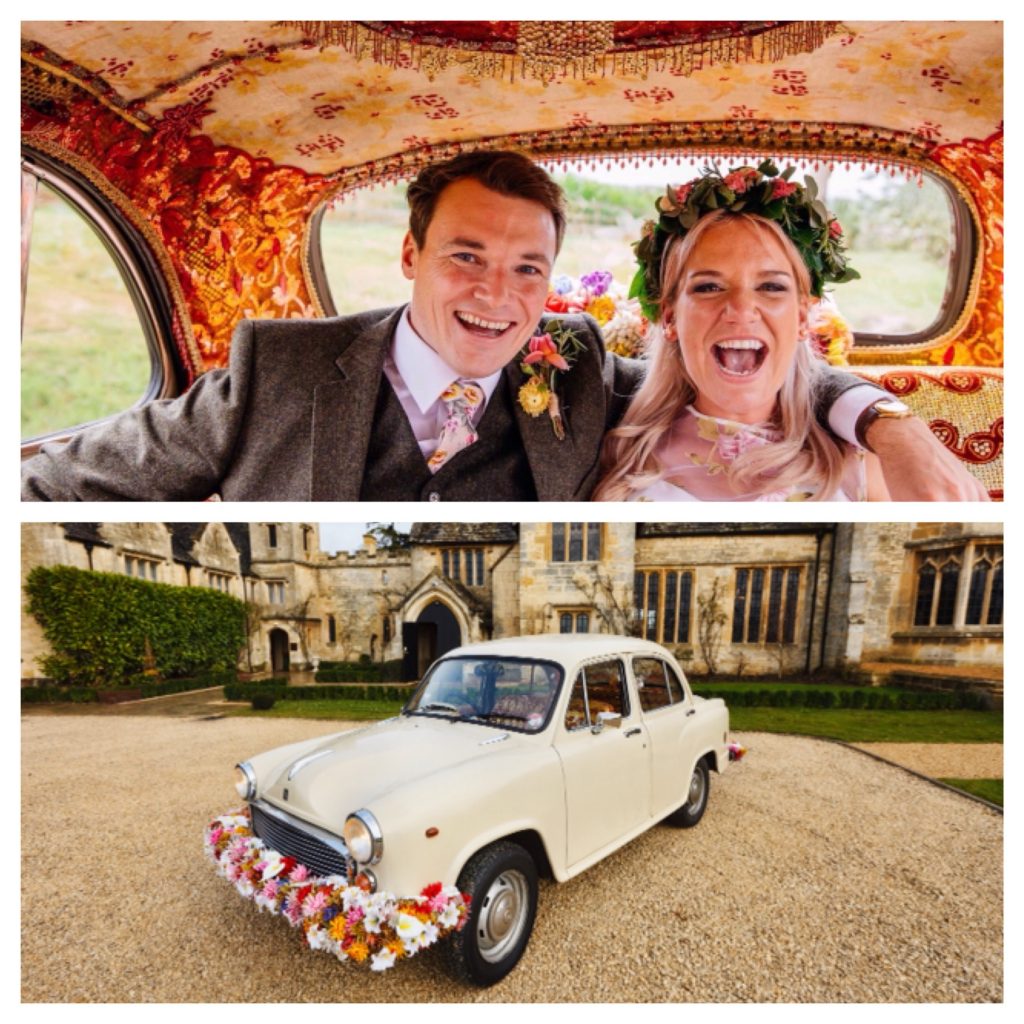 kushicars


---
Rusty & Roses – Classic VW Camper Wedding and Event Hire

Rusty and Roses is a vintage events and hire company. They have two restored classic camper vans, a campervan photo booth, ice cream hire and venue decorations services. Located in Thatcham Berkshire. Hiring unique split screen camper called "Rusty" and a VW Bay window "Roses". Covering all areas and love to assist your wedding in any ways we can.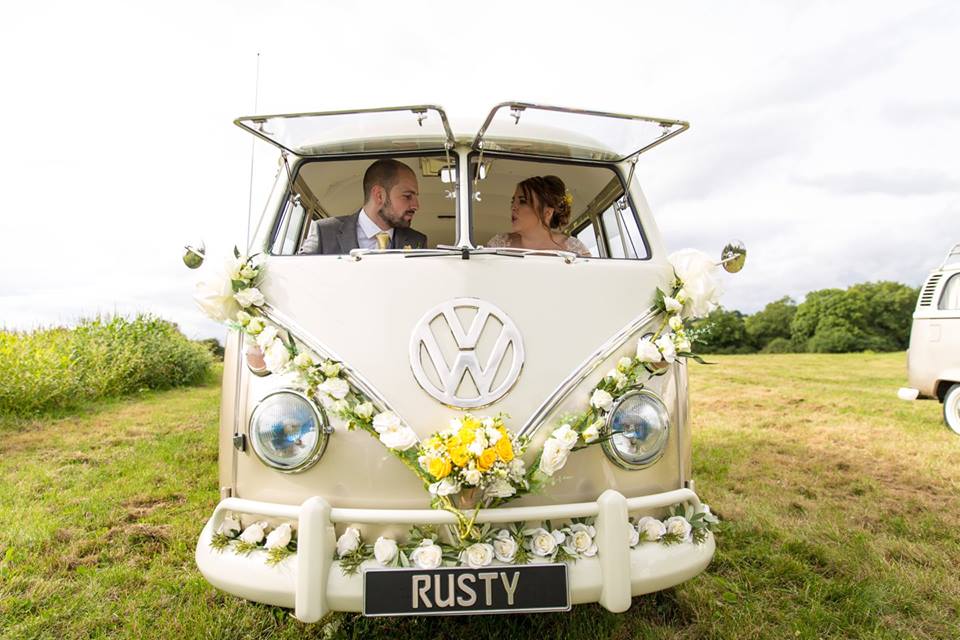 ---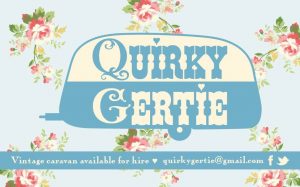 Looking for something really special for your wedding day? Do you love everything vintage, and the classic English countryside? If so, meet Quirky Gertie!
Gertie is a 1968 Carlight Cassetta caravan, beautifully restored, and ready to be the part of your special day.
She will make a beautiful setting for your informal, behind the scenes photos. Pre-wedding or post wedding family and friends photo shots.
New for 2017, we can provide a photo booth option, with a photographer, and on site printing. Producing quality post card photos for your guests to take away on the day.
We can also provide bespoke catering with anything from a cream to one of our 'Proper Hampers' for sharing. All our food is locally sourced and home- made to order.
If it's unusual transport to and from your wedding venue that you need, we have just added another 1960's classic to our stable. Molly the Morris Minor, who can be hired with a driver for your special day.
If you are interested in hiring Gertie, or Molly please have a look at our website or any of our social media, and please don't hesitate to get in touch….we are here to help make your day how you see it.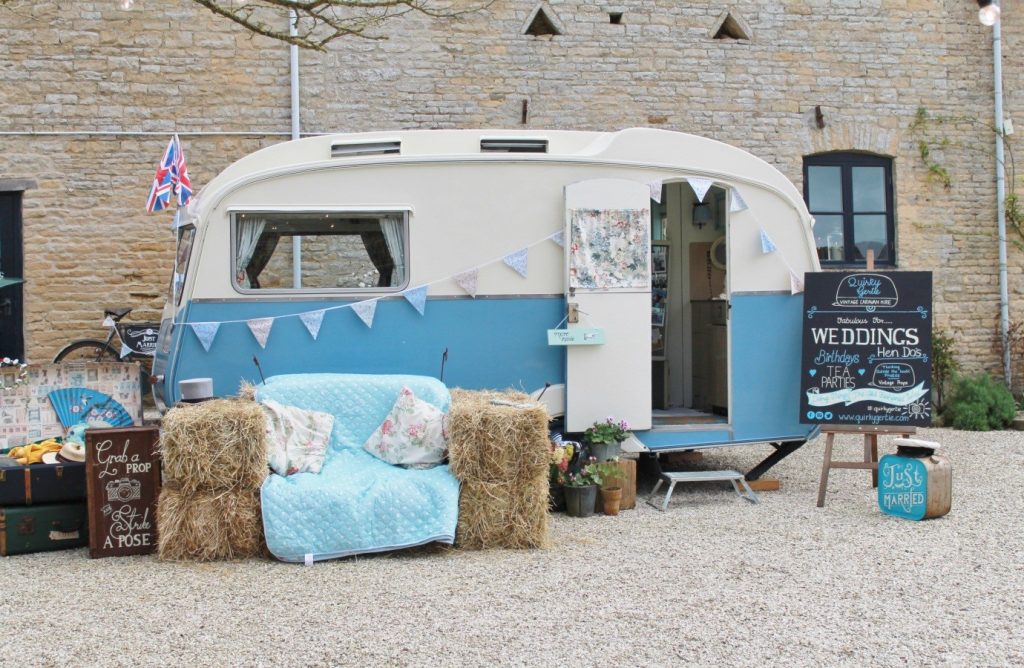 Quirky Gertie Vintage Caravan and Photobooth
---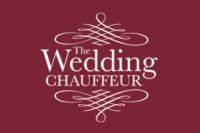 Award-winning wedding chauffeur car hire in Gloucestershire, Herefordshire, Royal Forest of Dean, Worcestershire, Wye Valley.
1960s design British carriages of distinction including Rolls-Royce & rare 7-seater limousine
Tip – Dooooo book a car (or two or three), fabulous added value for memorable photographs (especially dare it rain) & that priceless time straight after being married, just the two of you.
Tradition – getting it right, being just so … alike the Butler in Downton, it is the expert chauffeur who ensures that the Bride, the priceless gem of the day, arrives suitably & appropriately late.
Trend – For quite a time now the in thing has been to choose something whacky, a Beauford, a Camper Van, a red London bus, a helicopter or a parachute, so the classic white Rolls has become the cool rarity, the head-turning wow-factor.
Tastefully done, The Wedding Chauffeur takes pride in being the quintessential English gentleman, immaculately turned out in tweeds, cravat, sober suit, your choice, The Wedding Chauffeur devotes time and attention to every detail, from brushing the sheepskin over-rugs to providing emergency needle & thread & confetti, 'you name It', getting it right for you is the rewarding challenge on your very special day.
It is not just driving a car that won The Wedding Chauffeur the 'Best Transport' Three Counties Supplier Award 2016.
---
And not forgetting these selection of other modes of transport too:
---
Daisy, Daisy,
Give me your answer, do!
I'm half crazy,
All for the love of you.
It won't be a stylish marriage
I can't afford a carriage
But you'll look sweet
Upon the seat
Of a bicycle made for two.