Whether a religious, civil or humanist ceremony, a traditional or themed reception, these special days are about what is important to each individual couple.
Sometimes fashion, films, television programmes, interior design, celebrity weddings and even current affairs influence these trends.
So what does 2019 hold for the world of weddings? Here is a curation of some of the top trends to look out for next year:

Clothing
Bridal wear is continuing to see a shift in trends to provide new, innovative and unusual styles to make sure the bride makes a statement and is different to any other on her big day. Fashion trends that are appearing on the catwalks (that will surely influence weddings next year) include:
Simple classic sheath dresses – this is the minimal look epitomised by Meghan Markle
Exaggerated volume and structured bows – to add a statement feature
A further move away from white wedding dresses – next year will see more blue dresses
Different neck lines – 2019 will see more halter neck

Chaps
Not to be out done by the ladies, groomsmen will have some stylish updates to their wedding attire with:
Three piece suits becoming more popular again
Colours will be rich in burgundy, purple or blues
Cut will be slimmer
Tweed suits will continue to be on trend

Complementary
Accessories will continue to shimmer and shine courtesy of metallic or pearl elements. Plus there's a real turn towards silver and chrome away from rose gold. Other trends will include:
Alternatives to diamonds in engagement rings
Stars and 3D floral tiaras and crowns
Covering up with trench coats or sheer capelets
Floral accessories for brides like wrist flowers and floral hats for a festival vibe
And grooms will see an increase in florals such as floral cane toppers, floral bow ties and even bouquet beards

Chosen few
Bridal parties are veering away from the traditional with:
Joint hen and stag dos
Bridesmen and groomsgirls – proving that friends can support you whatever their gender

Colour and styling
Different arenas (such as interior design, architecture, graphic design, lighting, furniture and textiles) influence our daily lives which in turn spills over to the world of weddings. One part that overarches these elements is the importance of colour.
The Pantone® Colour of the Year always plays a big part in influencing popular colours and the colour of the year in 2019 is a warm and energising orange called 'Living Coral'. Take a look at my report about the colour of the year 2019 and here's my take on the other colours to look out for in spring/summer 2019. And why not use ALL the SS19 colours in your confetti for a real festival vibe.
Patterns will appear in some decorative elements including polka dots and tartan
Llamas see to be the animal of choice to be a guest at weddings in 2019
Geometric shapes such as hoops and prisms in different scales will be used
Eco conscious weddings are rising in popularity which will encourage plastic free events and foraging for decor
Scents will be important as weddings are now appealing to ALL the senses
Illustrated invitations showing the wedding venue are becoming popular
Take a look at my top wedding styling trends for weddings in 2019.

Corsage
Floral and foliage provide an instant connection with nature and the greenery trend is still going strong with elements such as:
Bringing the outdoors in with trees or an enchanted indoors forest walk
Banquet tables with low florals so you guests can see one another
Grasses and dried flowers for an ethereal boho look 
Terracotta pots with house plants
Teepees and silver birch arches

Catering
Family style serving is still a great way to share the wedding reception which works so well on long, large banquet tables lining the room. Plus couples want their food to look amazing so that it is Instagram worthy. Other food and drink highlights to support emerging tends include:
Opulent and regal cakes
Grazing tables piled high for a proper foodie fest

Culture
The world of films and tv always influences trends and 2019 looks set to be a year of blockbusters to choose from such as:
Comic book films like: Captain Marvel, Joker and 2 new X Men films (Dark Phoenix & the New Mutants) 
Children's classics including: Dumbo (for amazing vintage circus themes), The Lion King, Toy Story 4, Frozen 2 and Lego Movie 2
Sci-Fi movies such as: Star Wars 9
Action movies including: Charlie's Angels, Glass (perfect for the transparent themes)
Fantasy movies: Cats, Rocket Man
Love stories like: Last Christmas (need we say more for a Christmas theme wedding!)
Period dramas including: Downtown Abbey, Colette (filmed at a local wedding venue and perfect for some French inspired themes), Mary Queen of Scots (to marry well with the tartan trends coming)
Plus big tv shows such as Les Miserables will also lend itself to the chic vintage French trends
Film and video will continue to be more prevalent at weddings with couples choosing 360 videos, virtual reality experiences and drones to capture their big day. Along with social media being a part of the day and a way to capture everyone's pictures of the day (it's just the modern version of the disposable cameras on the table!) with personalised snap chat geofilters and your own hashtags for the day.

Celebrities
As well as the wonders of Pinterest, couples are inspired by seeing others doing something first. So it's no surprise that details from celebrity weddings will influence wedding trends. Here are some famous engaged couples that could make it up the aisle in 2019 and their special days will be ones to watch:
Kate Wright & Rio Ferdinand (maybe some football inspired themes) 
Lady Gaga & Christian Carino
Ellie Goulding & Caspar Jopling
Idris Elba &  Sabrina Dhowre
Ed Sheeran & Cherry Seaborn (wonder what their first dance music would be?)
Gwyneth Paltrow & Brad Falchuk
Alexandra Burke & Joshua Ginnelly
Paris Hilton & Chris Zykla

Current affairs
You may be living and breathing your wedding and everything else in the world is taking a back seat. However, things are still going on around you and some national, local and annual events may have an impact on your guests involvement, availability and enjoyment. Here's some events around the world that could influence your choice of dates and could also influence wedding trends:
Cricket World Cup (England) 30 May – 9 June 
Women's World Cup (France) 7 June – 7 July 
Glastonbury 26-30 June 
Woodstock 50th anniversary 16-18 August (can't wait for all the festival themed weddings as a result of this anniversary!)
Rugby World Cup (Japan) 20 September – November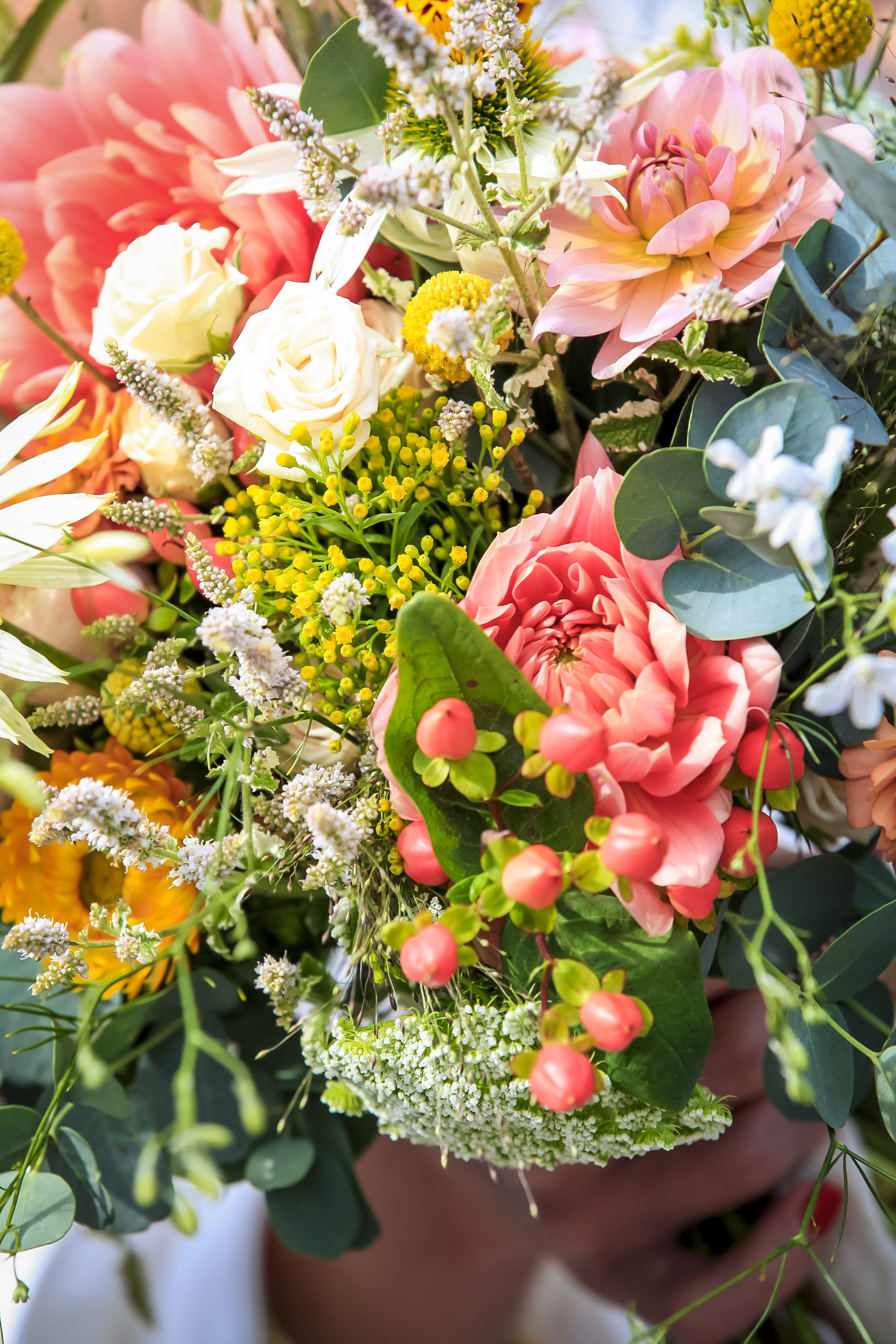 These are a few of my predictions for wedding trends in 2019. I'd love to hear what you think are going to be popular wedding trends next year.
May I take this opportunity to wish you all the best for 2019. Please take a look at more of my curation and inspiration on Pinterest.
Are you getting married this year? Is your wedding going to be following one of these trends? Let me know if you'd like to share the detail shots of your day on my blog to inspire other couples who are wedding planning. If you (and your photographer) are happy, then take a look how to submit your wedding.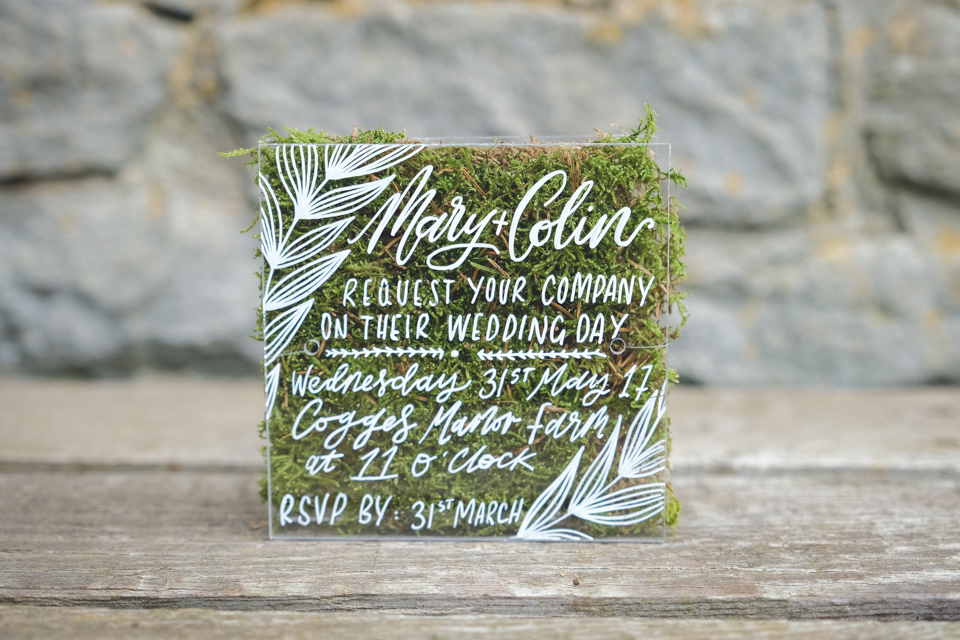 sign up to receive the latest posts straight to your inbox
winner UK Blog Awards 2018