Weddings are a wonderful celebration of love and marriage. They can blend together families, traditions, cultures, creativity and lots of personal touches. Whether a religious, civil or humanist ceremony, a traditional or themed reception, these special days are about what is important to each individual couple.
Despite some couples' originality, there are always trends that appear and popular themes that epitomise a particular era (think puff ball sleeves from the eighties). Sometimes fashion, films, television programmes, interior design, celebrity weddings and even current affairs influence these trends. Of course, there are some timeless and classic themes that never seem to go out of favour like a 'romantic' theme and personalisation is still key at the moment.
So what does 2017 hold for us?
Clothing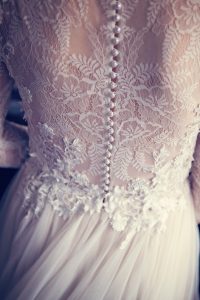 Bridal wear is really seeing a big shift in trends to provide new, innovative and unusual styles to make sure the bride makes a statement and is different to any other on her big day. Fashion trends that are appearing on the catwalks (that will surely influence weddings next year) include:
Tailored separates including trousers or culottes, as well as shirts
Athletic looking clothing but in evening wear material
Alternative necklines to strapless such as halters, plunging and embellished necklines
Varying lengths, cuts and material to provide short, sheer or cutouts
Covering up the shoulders with long sleeves, boleros, lace or capes
Plain veils
Unusual accessories like ribbon hair bands, feather handbags and flat shoes
Adornments on dresses such as bows, peplums, ruffles and 3D flowers
Coloured & floral patterned dresses including various pastel shades and even black
Culture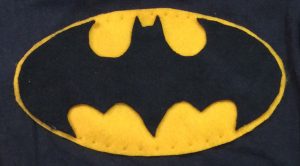 The world of films and tv always influences trends and 2017 looks set to be a year of blockbusters to choose from such as:
Comic book inspiration courtesy of Logan, Transformers, Lego Batman, Kong: Skull Island, Spider-Man and Wonder Woman
Romantic fairy tales with Beauty & the Beast
Futurist and space trends with releases of Blade runner 2049 and Star Wars 8
Medieval individuality along with King Arthur: Legend of the Sword
Beach and nautical themes thanks to Baywatch (plus Pamela Anderson's 50th birthday) and Pirates of the Caribbean: Dead Men Tell No Tales
Car racing, petrol head and Route 66 inspiration with Fast 8 and Cars 3
1920s Kazbar glamour with Murder on the Orient Express
Fun themes spinning off from the Emoji Movie
And film and video will become more prevalent at weddings with more couples choosing 360 videos, virtual reality experiences and drones to capture their big day.
Celebrities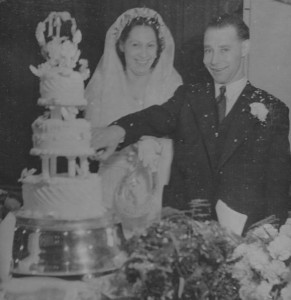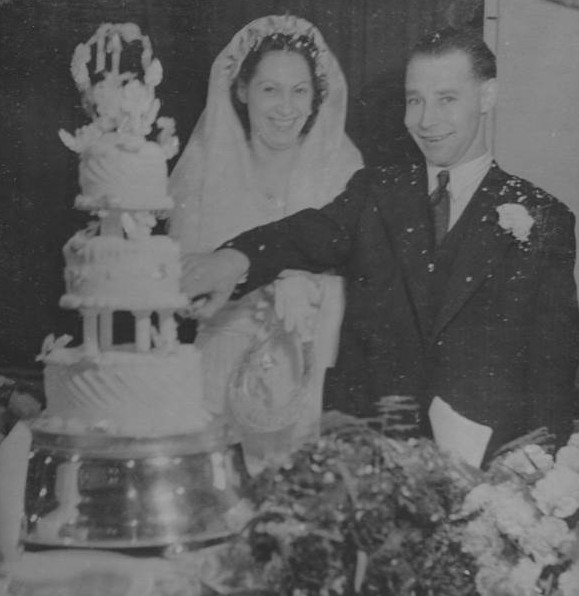 As well as the wonders of Pinterest, couples are inspired by seeing others doing something first. The affect of the royal wedding in 2011 is still apparent now as couples are choosing to have trees inside at their weddings. So it's no surprise that details from celebrity weddings will influence wedding trends. Here are some famous engaged couples that could make it up the aisle in 2017 and their special days will be ones to watch:
Pippa Middleton & James Matthews – I can't wait to see how she tops her infamous bridesmaid dress and will Kate repay the favour?
Tom Daly & Dustin Lance Black – will it be a swimwear only wedding like Tom has joked?
Liv Tyler & Dave Gardner for a sports, fashion or rock and roll theme
Emma Bunton & Jade Jones – though Baby Spice may need some help to start organising it as they've been engaged since 2010!
Prince Harry & Meghan Markle – okay they're not actually engaged yet but I can't wait to see this that wedding day!
Not exactly a celebrity (but to me she is a real star!) and that's my mad Nan (self titled!) It's so wonderful to see her so happy again and courting a lovely young man. Whilst we obviously miss Grampy, it would be lovely to see my Nan get hitched again. (Plus my little ones would make such cute attendants too!) There's definitely a trend to seeing grandmothers as bridesmaids but I'd like to see mine as a bride next year.
Colour and styling


So much influences our daily lives which in turn spills over to the world of weddings including decorative elements from different arenas such as interior design, architecture, graphic design, lighting, furniture and textiles.
One part that overarches these elements is the importance of colour.
The Pantone® Colour of the Year always plays a big part in influencing popular colours and I don't think next year will be any exception. In 2017, the colour of the year is a yellowy green called Greenery. Pantone are citing it as 'nature's neutral' [take a look at my report about the colour of the year] and I'm already a little bit in love with this colour! It will work well teamed with vibrant colours or partnered with pure white for a classic look. Here's my take on the other colours to look out for in spring/summer 2017.
Foliage – the colour of the year will also sit nicely alongside trends for more foliage and 'bringing the garden inside'.
Flowers – if you do go for flowers then they will need to make a statement and 'go big or go home' with paper florals emerging as an ecological and lasting alternative, new ways to wear flowers such as corsages, floral rings, anklets and chockers, as well as larger and looser bouquets
Textures – be prepared for macramé in boho Coachella inspired themes, plus crushed velvet and total-coverage sequins for more luxurious styles
Metallic – I'm so pleased that the metallic trend seems to be still going strong and isn't showing any signs of tiring just yet. Rose, bronze, copper and gold – on their own, mixed together or used alongside white.
Gem stones – this is a stunning and really striking trend using rocks lined with crystals (agate or hollow geodes) for a contemporary feel. As well as seeing marble coming back into the limelight.
Transparent – strip it back by pairing nude and neutral colours alongside Perspex chairs, tables, menus and signage for a modern style
Mix and match – pretty much anything goes and don't be afraid to mix up all elements of the decor such as the colours, textures, metals and furniture. Not sure which colour to pick – well put them all together.
Catering


Family style serving is still a great way to share the wedding reception which works so well on long, large banquet tables lining the room.
Other food and drink highlights to support emerging tends include:
Cakes – marbling icing, amazing geode cut out and crystal detailing and even wedding cakes with image projections on them
Unusual catering vans, dessert tables and interactive stations st the reception – think oyster shuck trucks, gin bars and make your own pudding
Food for favours – give you guests something they can take away and enjoy at home and remember the day like coffee beans, loose leaf tea or alcohol miniatures for favours
Food walls – hang donuts (for example) to make edible decor which could even double as escort cards too! Delicious!
Personalised cocktails – have your own cocktails created and served as the 'house' aperitif instead of Pimms or Buck's Fizz when guests arrive. Or how about two different personal cocktails to represent the different tastes of the couple.
Current affairs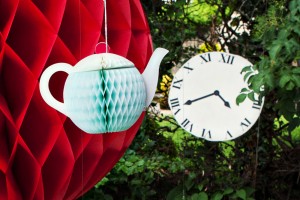 You may be living and breathing your wedding and everything else in the world is taking a back seat. However, things are still going on around you and some national, local and annual events may have an impact on your guests involvement, availability and enjoyment. Here's some events that could influence your choice of dates.
In addition, around the world, some momentous celebrations could also influence wedding trends.
Europe – We will mark 15 years since the launch of the Euro in January. Could thoughts of Brexit mean we embrace all things European whilst we are still part of Europe? Potential costs of some products could go up if/when we do exit Europe such as flowers that are imported so couples may be looking for cheaper alternatives.
Then in April, it will be the 40th anniversary since the fall of Saigon. I love the tea ceremonies from this region as part of their weddings celebrations along with the opulent red and gold colours.
In August, it will be 40 years since Elvis died. Will this give us another 1970s revival? – think rhinestone jumpsuits!
Later in the year, it is the 100th anniversary of the Russian revolution in November. Perhaps this will herald Russian traditions becoming more popular such as week long weddings, a tour of the city to have photographs taken at historical places and wearing wedding crowns in the ceremony. As well as the Russian tradition of seeing which of the newlyweds can grab the biggest handful of bread at the wedding breakfast to see who will be the head of the household.
These are a few of my predictions for wedding trends in 2017. I'd love to hear what you think are going to be popular wedding trends next year. Email me at info@www.hanamidream.co.uk with your predictions. See more of my curation and inspiration on Pinterest.
May I take this opportunity to wish you a very Happy Christmas and all the best for the New Year.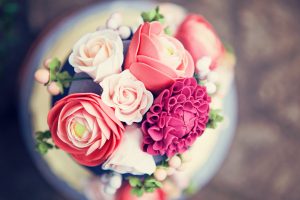 Are you getting married in 2017? Is your wedding going to be following one of these trends? Let me know if you'd like to share the detail shots of your day on my blog to inspire other couples who are wedding planning. If you (and your photographer) are happy, then take a look how to submit your wedding.