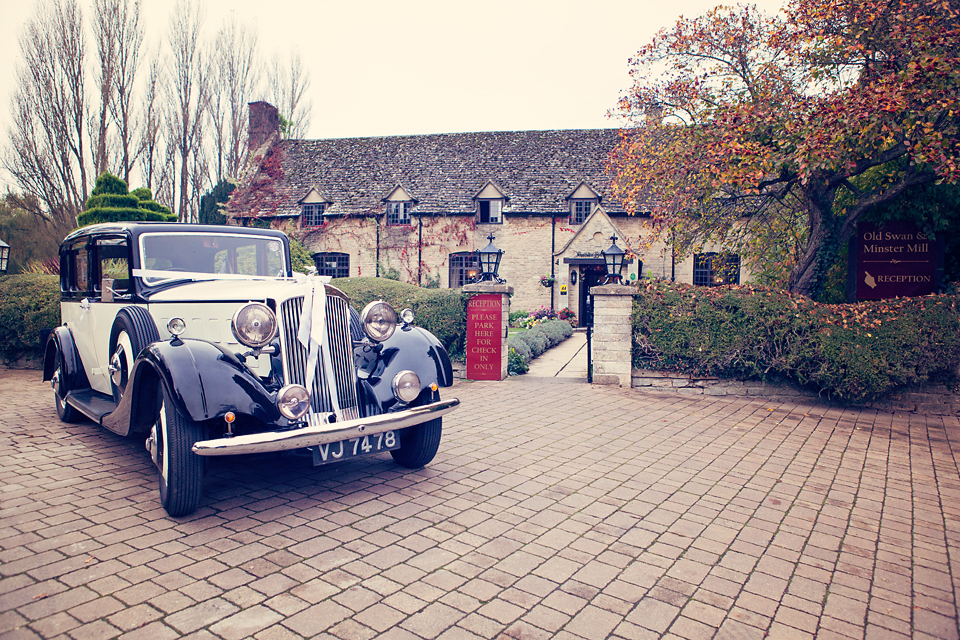 This place definitely has curb appeal. From first impressions you'd be forgiven in thinking it is a quaint looking pub set in an idyllic and remote Oxfordshire village. The traditional Cotswold stone buildings don't disappoint but make sure you don't judge a book solely by its cover, as this place is like a tardis and is expansive behind that initial beautiful façade.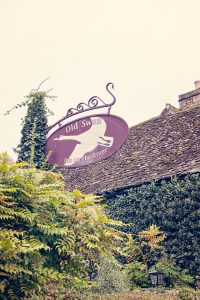 What sprawls behind is a maze of wonder and great possibilities. A 5 star country inn set on the River Windrush surrounded by 65 acres of Cotswold wildflower meadows and riverside gardens. This is a destination to get away from the hectic, crowded city to a stunning and tranquil setting.
The river meanders effortlessly through the extensive grounds passing peaceful locations to trek to and discover: a disused boat house, bridges, tree swings and deckchairs along the riverbank. With fields to hold a festival style wedding , space to put up a marquee and a renovated barn for your evening reception.
You'd not be surprised to find Mole or Ratty scurrying along as the setting conjures up scenes from the Wind in the Willows with ease. You could relax in a riverside room with an outdoor fire pit on a private terrace. Plus there's plenty of nooks and crannies for people to explore and retreat.
There's an abundance of ways to enjoy the surroundings including rods to fish, tennis courts, a croquet lawn and even quirky duck races between bridges that people often incorporate in to their wedding day here. And some couples have sentimentally planted trees or roses in the grounds to mark their big day.
The river culminates alongside the beautiful Temple Garden, one of many places you can choose to hold your wedding ceremony. Complete with love seats and an amazing backdrop of a splendid willow tree draping it's branches in to the river, flowing on it's way to join the River Thames.
Inside doesn't disappoint either with it's grand, original Cotswold stone fireplaces dark wood, rich red upholstery and warm open fireplaces.
But this place isn't stuck in the past, it is bang up to date with it's eco outlook on recycling and even has it's own turbo screw to power part of the venue. It also has a brand spanking new spa where you and your guests can unwind and get pampered. Plus there's superb fresh local food and outstanding service. Which makes this a brilliant place to get married as it can be all encompassing – you can stay all weekend with your guests if you like!
It won't appeal to all budgets nor all sizes of guest lists as this is an intimate wedding venue where you'll be spoilt and can celebrate in style and luxury.
It's versatile, tranquil, peaceful, relaxing, and so personal. There's lots of options and locations within this venue to consider: restored barn, outside temple, marquee in magical gardens, inside historic reception rooms. It's no wonder you'd want to stay the whole weekend to make sure you have time to enjoy the whole site!
See how stunning this venue looks in my Wind in the Willows inspirational styled bridal shoot.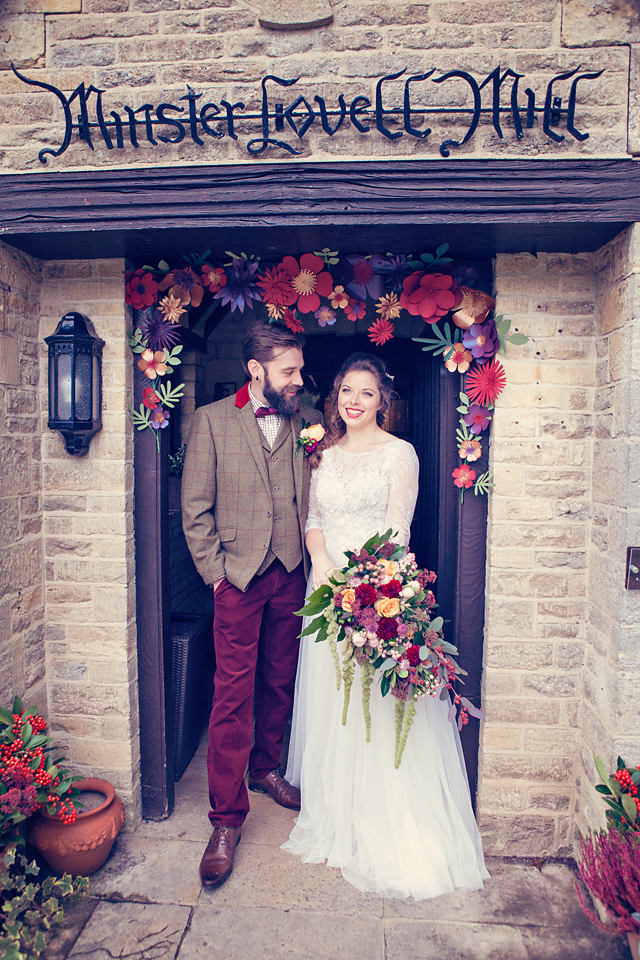 WEDDING VENUE FACTS
Type of venue: hotel
Find out more: http://www.oldswanminstermill.co.uk/
Location: Minster Lovell, near Witney, OX29 0RN
Wedding season: all year (except Christmas Day)
Guests (ceremony): 50 Guests (sit down meal): 50 in Minster Room
Guests (evening): 80 in Malthouse
Marquee option: 120-150
Ceremony: Licensed inside and outside £750
Nearest church: St Kenelm's, Minster Lovell (0.4 miles)
Wedding breakfast: packages from £110pp to £225pp
Accommodation: 52 rooms & cottage from £185pp to £450pp
Wedding fairs: Open Evenings throughout the year | Wedding Fairs in spring and winter
Other things worth a mention: their delicious home made fudge, honey made by Minster bees and it has some dog friendly rooms