If I was getting married again, this is the wedding venue where I'd choose to say 'I do'! Its a brilliant compromise between a hotel and the blank canvas of a barn, which for me is the best of both worlds.
Location
Though slightly out of my normal radar, this wedding venue sits about 20 miles from Witney in the north of the Cotswolds. However it was well worth a visit to look around on such a glorious sunny day last month.
I feel really lucky to live in such a beautiful part of the country and it was wonderful to drive through such stunning countryside to get to this venue. Unfortunately, my drive was slightly longer than planned as I made the mistake of trying to find this venue from their postcode. It is much easier to find if you stick to the main roads, coming off the A44 towards Chipping Campden on the B4081. Or type 'Lapstone Barn Wedding Venue' in your Google maps!
There's a lovely sense of escapism when you arrive and this venue feels like it's completely in the middle of nowhere. Found not far from Batsford Arboretum, Dormy House and a stone's throw away from Snowshill, with the lavender of the region echoed at the venue.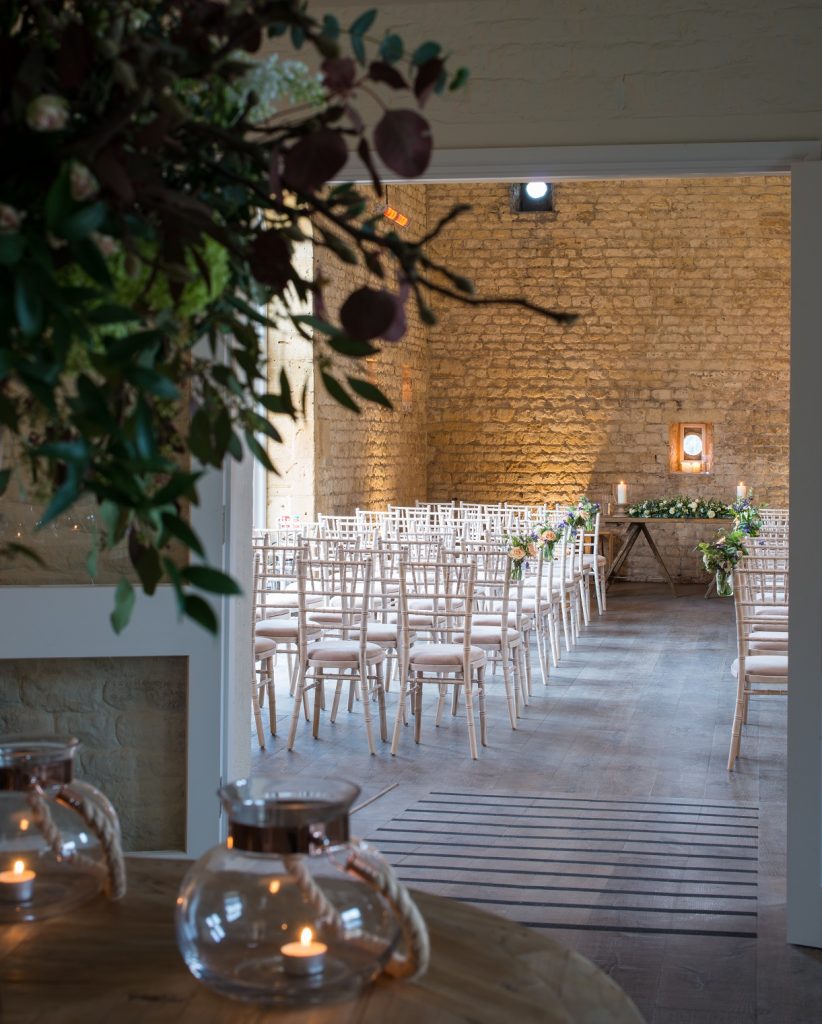 Industrial chic
This 18th century stable farm (and then a furniture shop until only last year) has recently been beautifully and breathtakingly done up to a luxurious finish. With all the class of a London venue alongside the tranquil and rural setting of the Cotswolds.
Industrial chic at it's best and you can't beat the backdrop and amazing scenery that this venue has to offer.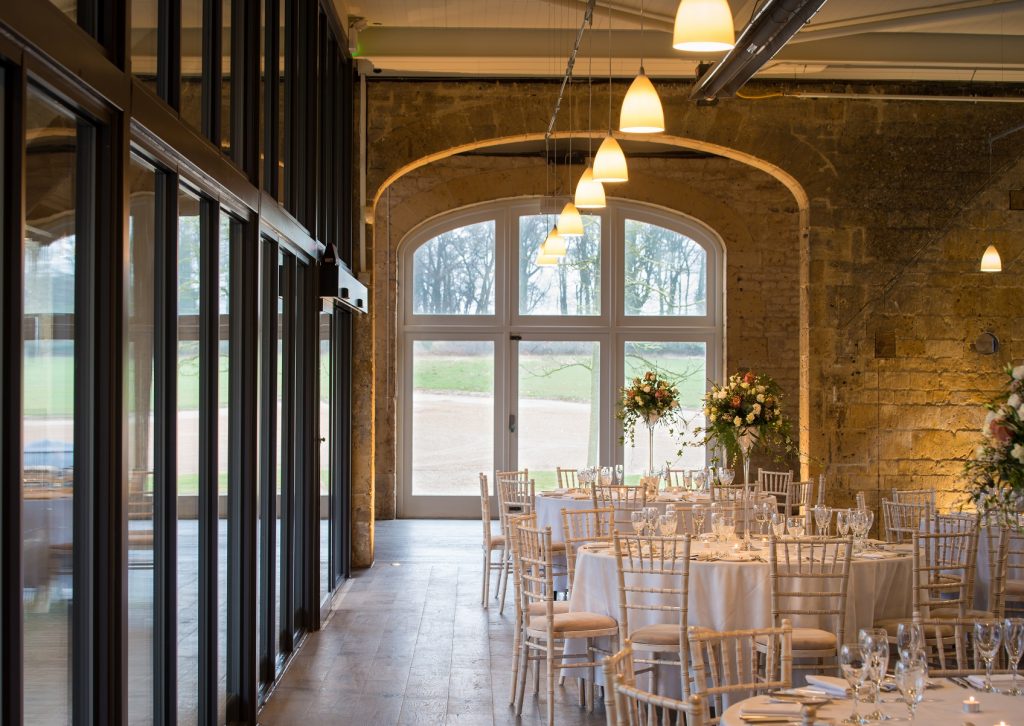 Grounds
After coming down the long drive, there's a spacious car park out the front of this newly refurnished barn. Whilst the outside space was still a work in progress when I visited, you can still see the potential and vision that will come to life as soon as the warmer weather appears. With plans for a water feature and lavender in their courtyard and new tree being planted outside. Every aspect is being considered to provide stunning memories for your big day.
Facilities
There are two main parts to the inside of the venue, both exude a modern, classy and warm vibe.
The Stone Barn is more rustic and what you'd come to expect of a Cotswold barn venue and typically where couples choose to have their ceremonies. Then the Northwick Barn is a large industrial loft style extension where you could hold your wedding reception. But the options could also include the courtyard (which is also licensed).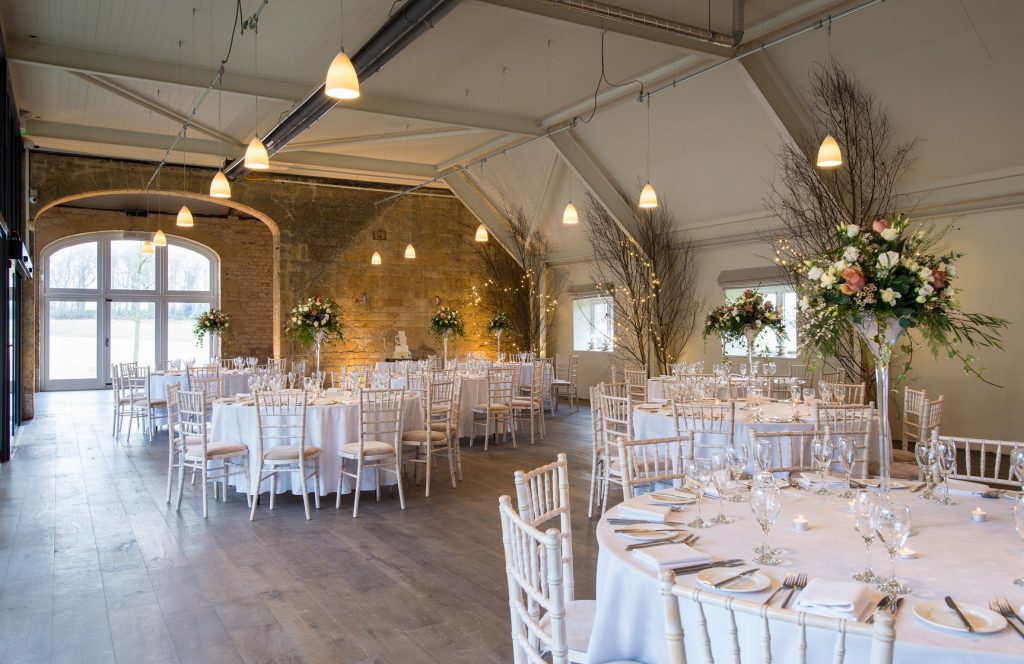 Then there's a further Tanner bar section with seating and a wood burning stove – hygge typified!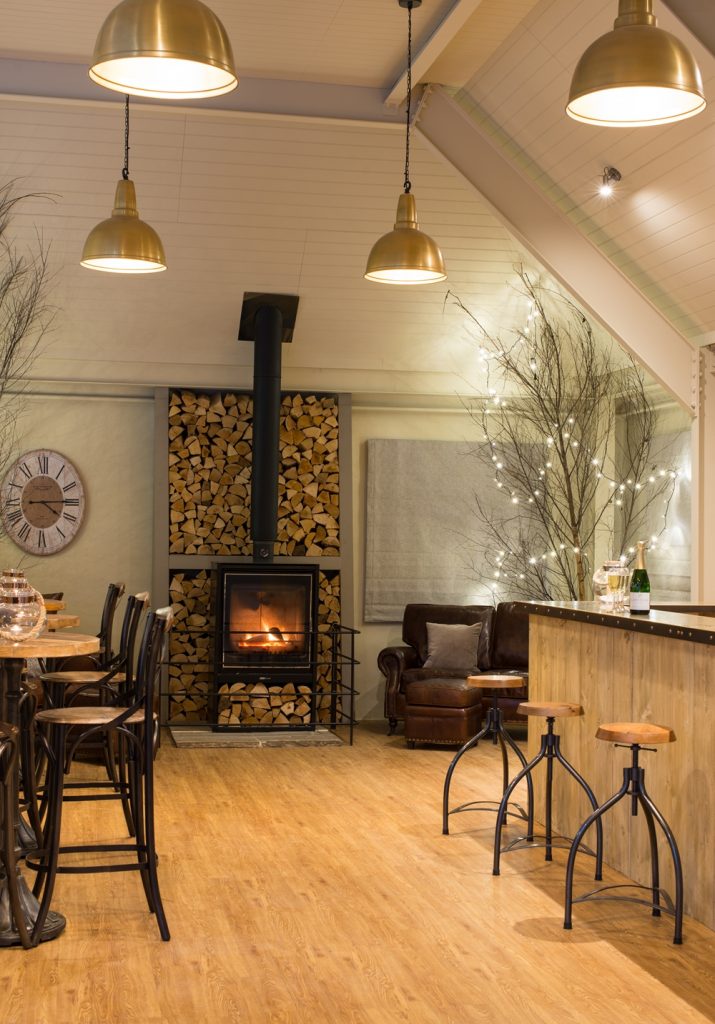 What struck me was that the venue seemed really light – both natural and artificial – with great expansive windows and doors, plus I loved the really modern light fittings.
On top of this, there are lots of places and separate areas to sit inside and outside, which would be great for people to break away during the reception or when music is playing.
Lapstone Barn offers all inclusive catering and bar packages and you can have the venue exclusively from 10am – 1am. There's also a great area to get ready upstairs in the Hayloft where you can see your guests arriving along the drive.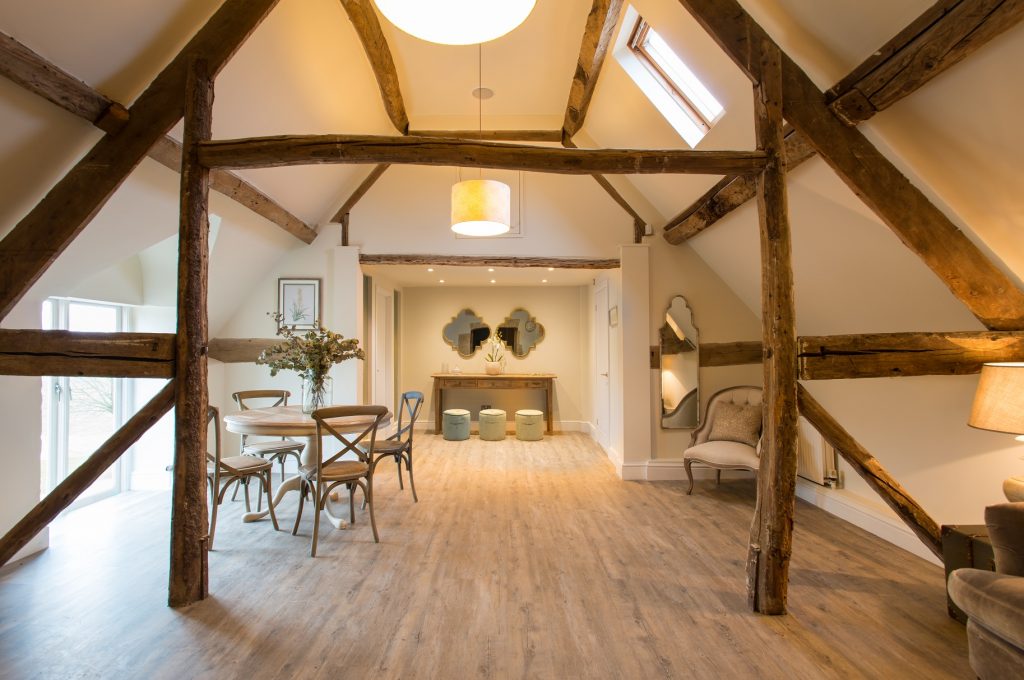 Service
These new kids on the block are certainly not wet behind the ears, as they boast years of experience and an extensive list of suppliers in the wedding industry. They have worked on high-end bespoke marquee weddings and are bursting with ideas and expertise in creating stunning weddings.
They've got great vision and a brilliant eye for detail. They'll even set the tables for you! So all you're left to worry about is the decor, entertainment and getting yourself ready.
Summary
This wedding venue is a beautiful halfway house between a barn and a hotel. With the facilities of catering and a bar like a hotel, along with the charm and personalisation options of a barn.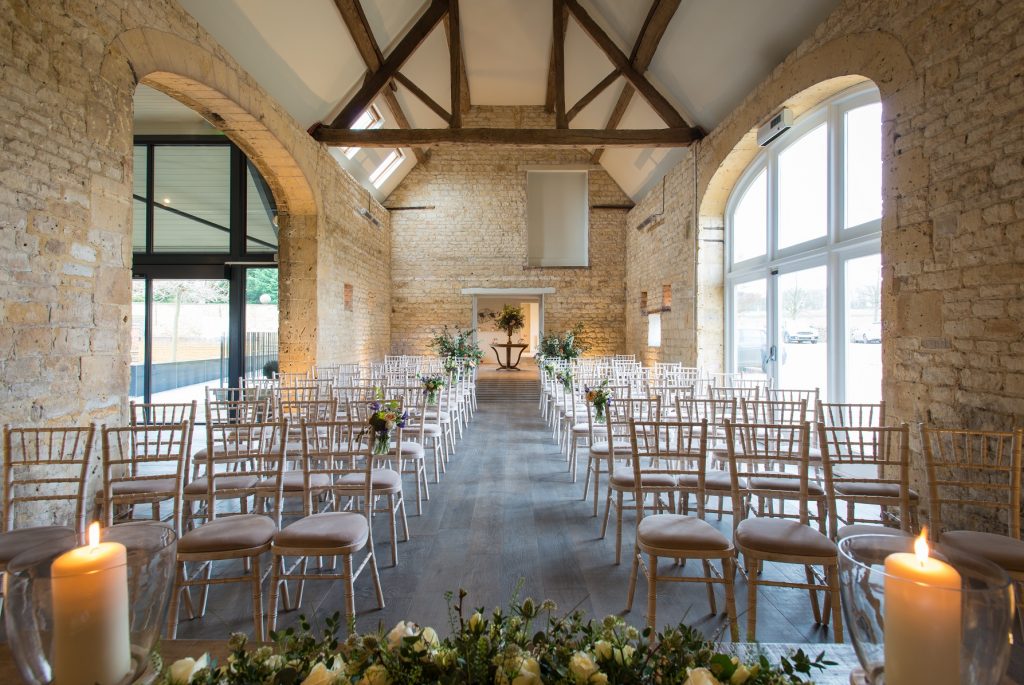 WEDDING VENUE FACTS
Type of venue: barn
Find out more: https://www.lapstonebarn.co.uk/
Location: B4081, Chipping Campden, GL55 6UR
Wedding season: year round
Guests: 140-200
Marquee option: n/a
Ceremony: Licensed inside and courtyard from £200
Venue hire: from £1500
Nearest church: St James' Church, Church Street, Chipping Campden GL55 6JG
Wedding breakfast: packages from £43pp
Accommodation: local hotels and b&bs
Wedding fairs: Wedding Fair and Open Day 17th March 2018
Other things worth a mention: brilliant industrial loft style barn conversion