AS FEATURED ON BRIDE MAGAZINE:
According to the infamous shampoo advert, you never get a second chance to make a first impression. Whilst you have been living and breathing all things to do with your wedding, the first time your guests may have any idea about your big day is when your wedding invitation or save the date card lands on their doormat.
Here's my guide to planning and sending your wedding stationery to make sure that first impression counts:
why
There are many reasons why it is important to send invitations. Firstly, you want to share your good news with people and to invite them to celebrate your special day with you. Knowing how many guests are going to be at your wedding will also give you a clearer idea of the number of people to cater for and the venue size required.
But this is about more than just logistics, this important piece of mail will set the scene, the tone, the theme and your guests' expectations of your special occasion. It also acts as way to educate and organise your guests so that they know what is expected of them too.
What you say, when you send it, to whom you address it and what it looks like all provide the first experience your guests have of your wedding. So it's really important that you plan your stationery wisely to make the best first impression.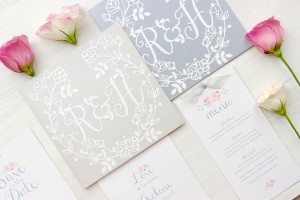 how
There are three different routes you could go down with your invitations – the traditional way of sending out paper stationery, the more technological (and environmentally friendly) path, or a combination of the old and new which might involve paper invites but collating the RSVPs electronically.
Whichever route you take, it's great to
coordinate the stationery with the theme of your wedding
coordinate all the stationery as a whole
ensure that you have a consistent look and feel with everything that you do online and offline
order all your paper stationery at the same time to save on costs
don't forget to factor in the cost of envelopes and stamps to your budget
Bear in mind that the more people you invite, the more postage you'll have to spend and then multiple this by how many times you send different stationery from the suite (ie save the date cards, invites, added info etc).
what
Think of your wedding as a big marketing campaign – you need to consider promotion of it before, during and follow up afterwards to get the best results (and response) from your audience! A well informed guest is a happy one and communication is key so your guests don't encounter too many unforeseen surprises that they haven't accounted for.
Here is the full suite of paper stationery to consider. I've included some US trends that we are starting to see more of in the UK especially in more formal weddings (of course this list covers all types and styles of wedding day, so omit the elements that do not suit your big day):
Pre-wedding day
Engagement announcements
Engagement party invitations
Be my bridesmaid / best man cards
Hen party / stag do invitations
Save the date cards
Wedding invitations
Information sheets

Schedule of the Day
Accommodation
Gift list
Map / directions
Special requests (ie diet / high chair etc)
Song requests

RSVP cards
Rehearsal dinner invitations
On the wedding day
Order of service / Programme
Table plan / Escort cards
Table numbers
Place name cards
Menus
Signage / labels

Pew cards / reserved seating
Favours
Buffet food
Post box

Guest book
Post wedding day
Thank you cards
Cake boxes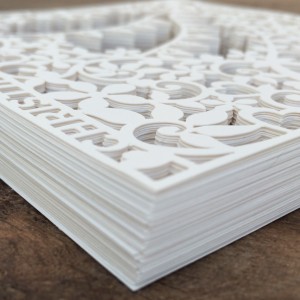 when
Pre-wedding day
10-12 months before the wedding day – send your save the date cards (or add a note in Christmas cards to save on additional postage).
4-6 months before the wedding day – send out the invitations (consider sending them out in waves if you want to see how many people reply positively and then decide whether you could 'bump up' any evening guests to be all day guests if you have some people that can't make it). Include extra information documents to provide details of the day and give the guests details of how to contact you to confirm their attendance. Put a date on the invites to tell guests when you need to have their RSVP back to you.
6-8 weeks before the wedding day – check any last minute changes to your guest list and chase any outstanding RSVPs so that the table plan and place cards can be produced and you have a final number for order of services and menus for the day.
Post wedding day
asap after the wedding day – send out wedding cake in boxes to any friends or relatives that couldn't make the big day.
2 weeks-3 months after the wedding day – etiquette dictates that a you should respond to people in a polite time frame as soon as you receive their gift (or as soon as possible after your return from honeymoon) to thank people for their gifts and attendance.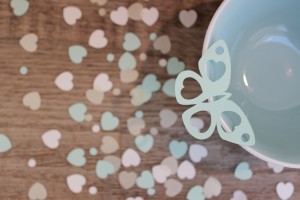 who
Once you've decided on what you're going to send and when you are going to send it, you need to consider who the invite is going to and who it is coming from.
If your wedding day is going to be quite casual then your invitations should reflect this, whereas if it's formal then the style and wording of the invites will be different to fit with this theme. The look and feel should mirror the content too.
There are so many variations on what you write inside the invite, as there are many factors that will influence the wording of stationery. For example, every family has different circumstances, it depends who is 'hosting' the wedding and often who is paying for the wedding. Here's my advice on the elements to include which can be adjusted for all the different scenarios:
Start the invite with who is hosting the wedding (whether this be the couple, the bride's parent/s, groom's parent/s, both sets of parents, or a mix of all of the above)
Use 'request the pleasure of your company' (or can be more casually put like 'please join us')
Write in the passive 3rd person for a more formal style
List the bride before the groom (use bride's first and middle names only for formal invites, plus groom's full title)
Include the time, date, month, year
Indicate the venue with full address
Note if there is a reception or meal afterwards (including when and where this will be held)
Provide RSVP date and return address
To avoid confusion, it is often better to be really specific about who you are inviting and to which parts of the day they are invited to, so that they are not left in any doubt. Other things to note (so that all guests are on the same page) is whether there will be:
a dress code
children invited
plus ones for single guests
Above all else, ensure that your invitations (and other stationery) reflect your personality and the look and feel of your special day. As long as you've got the important information on them (who, when, what, where) you can then add your own personal touches so that it fits your wedding day.
[Photography credits – Paper Tree Design]