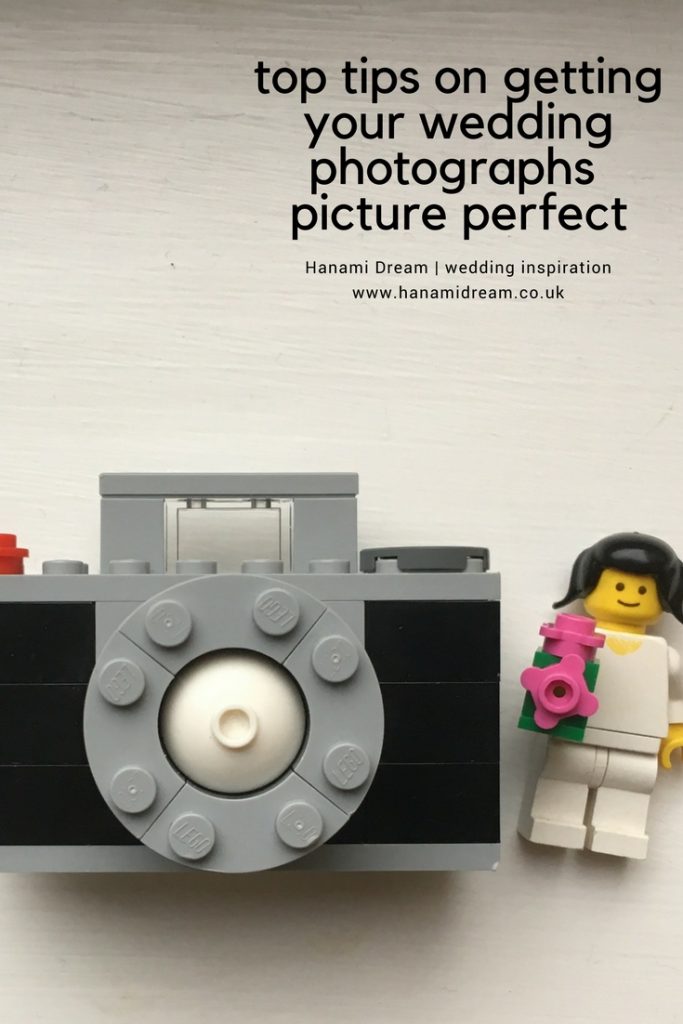 Top tips on getting your wedding photographs picture perfect
After choosing a venue, the next important supplier to pick is the wedding photographer (and often the second most expensive element too). After all, this is the supplier who will be immortalising your special day and creating the keep sake to look back on in years to come. So it is vital you get this part right if you want to have amazing wedding photographs on your mantel piece.
Hire a professional photographer
Don't dismiss the need for a professional photographer or think that you can just rely on people's iPhone snaps. Nothing beats professional photographs!
When you're looking around, please bear in mind that just because someone has a decent camera, it doesn't necessarily mean that they can take good photos. However, advancement in technology does at least mean that there is more chance of getting it right.
Digital photography makes such a difference to capturing special days like weddings. There are so many advantages of having digital photography, no more so than having instant results. There's no waiting around to get the photos developed, so the photographer can see what they are capturing straight away and make any adjustments as they go along. Hopefully this means more reliability and less surprises, plus more shots can be taken (as you're not limited to a certain number of rolls of film) and you could change between colour and black/white images more easily. It also means that photos can be edited, backed up, stored, and shared with others online afterwards.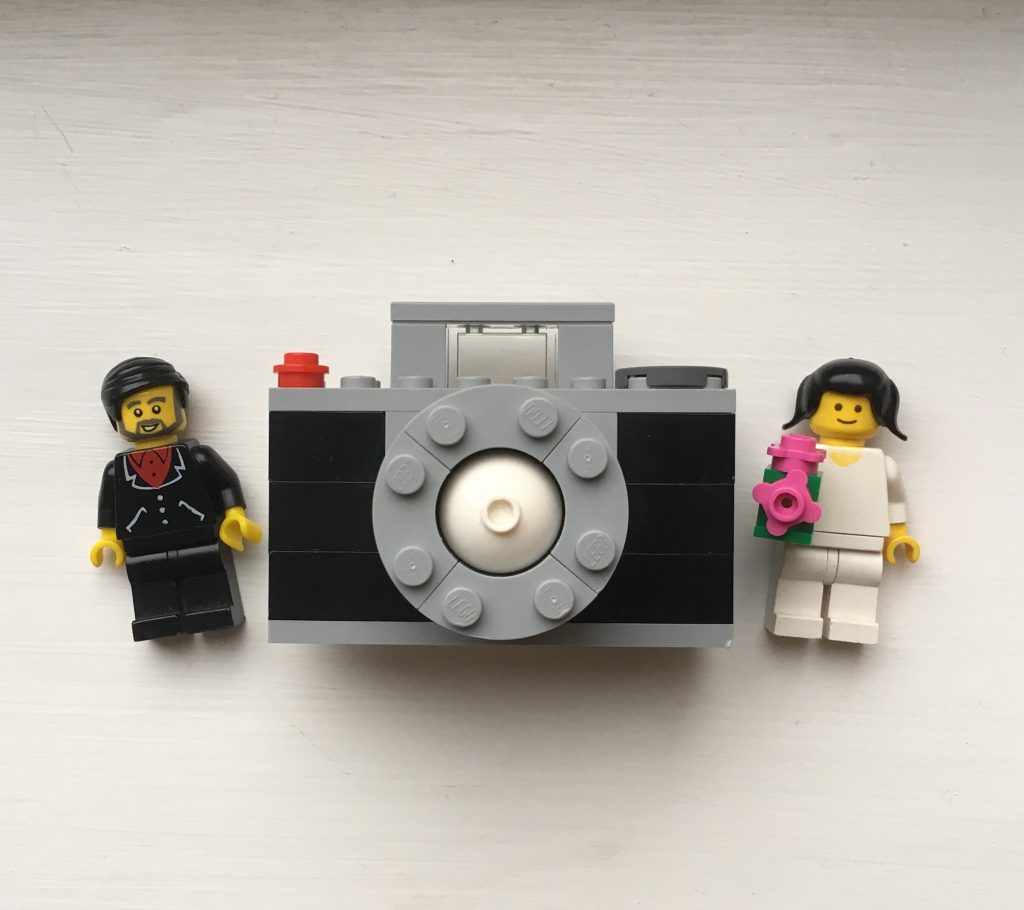 Photography style
Photographers may offer different styles of shots in their wedding photography repertoire. Think about the style of photos you want and pick a photographer who has this style in their portfolio whether that be formal, candid or reportage:
Formal shots = this is the more posed stuff, perhaps with groups of people in scenes and is likely to be staged, with everyone looking at the camera
Candid shots = these are a bit more relaxed and are more about catching a moment in time
Reportage = this style tells a story and follows the main events throughout day in an informal manner
Practice makes perfect
Consider having an engagement shoot so that you can get comfortable in front of the camera with your photographer before the big day. Plus this will give you a chance to recce some good photo locations at your venue too.
Think about contingency plans – what happens if the photographer can't do your wedding at the last minute? Do they have a stand in? Check what your insurance covers and ask your venue if they have a designated space for group shots in case it rains. It's always best to plan for the worst, hope for the best.
Checklist for selecting the right photographer for you
Here are some other things that it is worth checking when you are considering the photographer to hire for your wedding day:
Portfolio – take a look at their previous work and any weddings they've shot before
Style – does their style of shots suit how you'd like to have your photos taken?
Ability – are they able to do the style that you'd like?
Qualifications – are they a member of the Association of Photographers, British Institute of Professional Photography, Society of Wedding & Portrait Photographers?
Testimonials – what have previous couples had to say about them?
Award – have they won anything for their work?
Experience – how long have they been shooting weddings?
Familiarity with venue – have they done any weddings at your chosen venue before?
Availability – can they do your chosen date?
Turn around time – how quickly will you get your photos back after the wedding?
Insurance / contingency – what happens if they can't do your wedding at the last minute?
Presentation – does how they dress and carry themselves fit with the style of your day?
Personality – do you gel with them? Would you want them to be at your wedding with you?
Cost – how much do they charge, for how long and what is included in the price?
Is an album included in cost? How many photographs are in the album?
What other expenses are included/additional? Travel? Food?
Help your wedding photographer get the best results
Share the schedule or running order of the day with your photographer so they don't miss key moments. Look after your photographer and don't forget to feed them – it's a long day for them too!
A good photographer will already know the shots that they would capture for a wedding day. However, it's good to put together a shot list for your more obscure requests. Think about the shots you'd like to sum up the day (formal, candid and details).
You may well go for a mixture of colour and black/white, plus a combination of formal and informal shots to give you a good representation of the day, as well as some group shots to keep the older relatives happy too!
It's a good idea to nominate a couple of your most reliable attendants in charge of rounding people up for the big group shots. Have the giant group photo of all the guests taken from up high. That way you'll be able to see everyone's faces and fit them all in.
Suggested wedding photography shot list:
Shots to sum up the day
getting dressed
getting ready to walk down the aisle
close ups of couple individually just before the big entrance
exchanging vows and rings
the first kiss
walking up the aisle after the ceremony together
getting showered in confetti
in the wedding car leaving the ceremony
chatting to guests
the toasts
couple sharing a private moment
the first dance
cutting of the cake
tossing of bouquet / lantern release
The formal shots
couple individually
couple signing the marriage certificate
couple outside the service venue
couple with each set of parents
couple with both sets of parents
couple with each of their immediate families (grandparents, siblings etc)
with the bridesmaids
with the best man and ushers
couple with any special friends
the entire wedding party
reception shots per table
The candid shots
wedding party getting ready with hair and make up
big reveal to rest of wedding party
couple's first glimpse of each other
wedding party making their way to, and arriving at, the ceremony
guests arriving/with drinks before the reception
the couple chatting to friends and family
receiving line
entrance of newlyweds to the reception
guests signing the guestbook
guests dancing
entertainers/musicians
The detail shots
clothes hanging on the wardrobe or bedpost
close ups of dress, shoes, accessories
wedding rings resting on an invitation
close up of the couple holding hands (focus on the rings)
close ups of wedding details (stationery, favours, place cards, table settings, table plan)
the guestbook
the cake before being cut
bouquet and floral arrangements
close up of the wedding car/transport
room all set up

Wedding guests taking photographs
You may want to remind your guests politely to make sure that they don't block the photographer on the day. And also consider having a unplugged wedding so you can see their faces (not their phones) when you look back on your photographs. Perhaps, chose a moment in the ceremony when guests can take their own photos.
Strike a pose
Above all, you want to look good in these momentous photos so here are some final tips for being picture perfect:
Hold your flowers by your belly buttons to make a nice shape with your arms
Keep your arms slightly away from your sides to give you biceps room to breath for a flattering look
Take phones and keys out of trouser pockets to give a better line
Get plenty of full length shots of the dress
Avoid the midday sun (and squinty eyes!)
Use the best 'golden hour' light 1 hour before sunset for some amazing shots!
Smile with your eyes!
Sign up to receive the latest wedding planning tips, tools, trends and traditions straight to your inbox.