The soundtrack to my lockdown since March has been Fearne Cotton's Sounds of the 90s on BBC Sounds. These tunes and memories from the 1990s have accompanied me whilst gardening, doing chores around the house or out for runs. These songs of my teenage years have brought back wonderful memories, including my University days dancing in the union bars and clubs.
weddings through the decades
My reminiscing has continued and I am now taking a look at a real weddings 27 years ago in 1993. Take a look at other real weddings throughout the decades to look at differences, similarities and things we can learn to help with wedding planning now.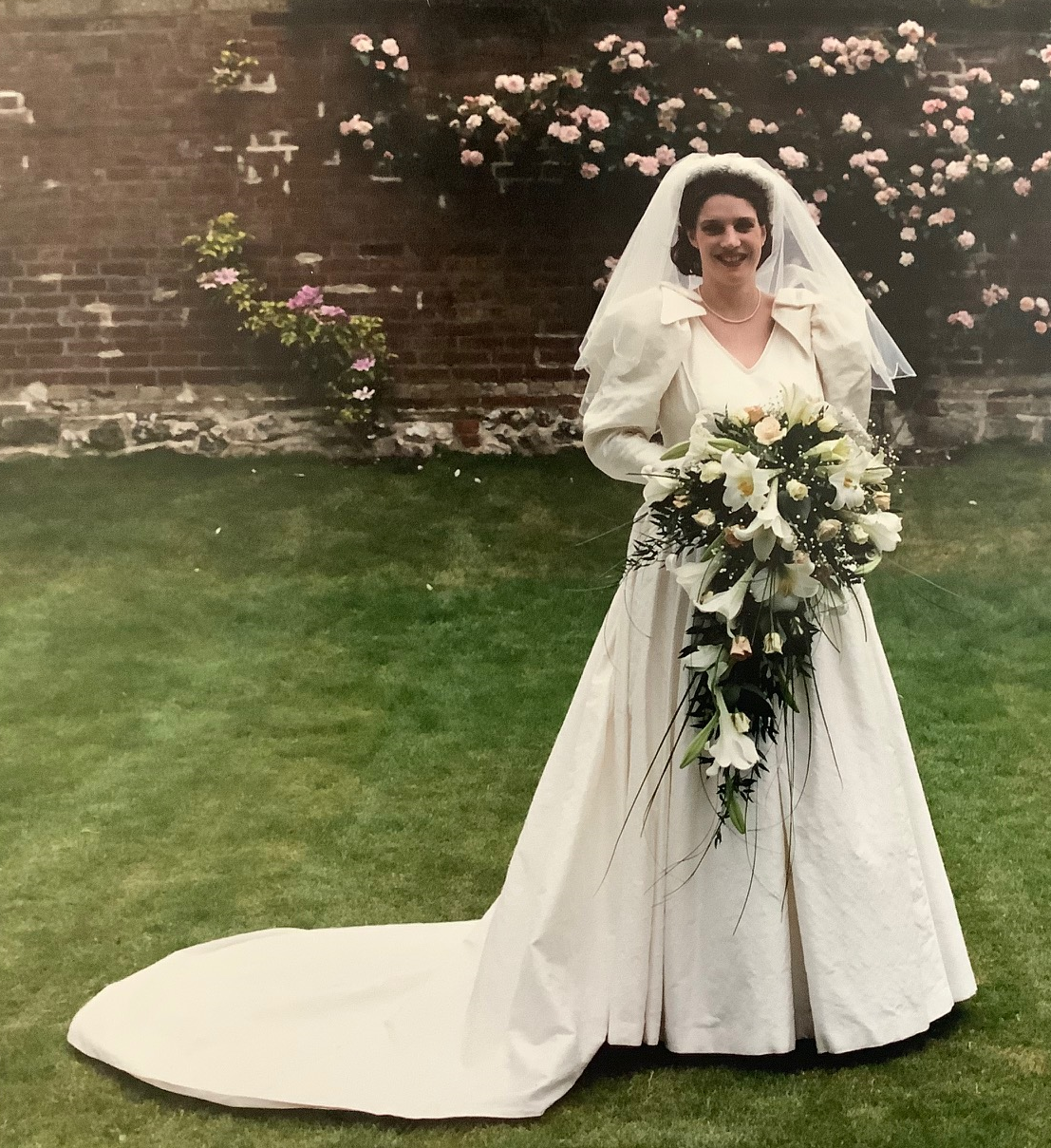 Britain in 1993
Back in 1993, Britain was finally seeing an economic recovery after 3 years of recession. John Major was the Prime Minister, who introduced a nostalgic 'back to basics' campaign appealing to traditional values such as "neighbourliness, decency and courtesy". Unemployment started to fall for the first time since May 1990 and interest rates were lowered to 6% – the lowest since 1978.
Meanwhile, sad news of the year included an oil tanker running aground near the Shetlands, bombings in Warrington and Bishopsgate, two high profile murder cases, and the separation of Princess Diana and Prince Charles as she leaves public life (mirroring Prince Harry and Meghan's story of this year). 
inventions of 1993
Notable products to come to market in 1993 included the Ford Mondeo, the Vauxhall Corsa (which was my first car in 1999!), Beanie Babies, fidget spinners, Dyson's first bagless vacuum and Teletex replaced Oracle.
highlights of 1993
Buckingham Palace opened to public and the Channel Tunnel opened (I still remember my first trip on the Channel Tunnel train and overhearing a little girl saying she could see an octopus swimming past!)
In music, the big selling singles were Meatloaf's I'd Do Anything For Love (But I Won't Do That), UB40's I Can't Help Falling in Love With You, Whitney Houston with I Will Always Love You and Snow's Informer. The year's Christmas number one is an all-time classic: Mr Blobby by Mr Blobby
TV shows of 1993 included: Friends, Dawson's Creek, Gladiators, The Brittas Empire, The Crystal Maze, Noel's House Party, X Files, The New Adventures of Superman, Peak Practice and Diagnosis Murder.
The big films of the year were Jurassic Park, The Fugitive, Sleepless in Seattle, Mrs Doubtfire, Philadelphia, Schindler's List (which won the best picture Oscar) and the wedding films that people got obsessed over were: Father of the Bride, and not forgetting the stammering Hugh Grant in Four Weddings and a Funeral.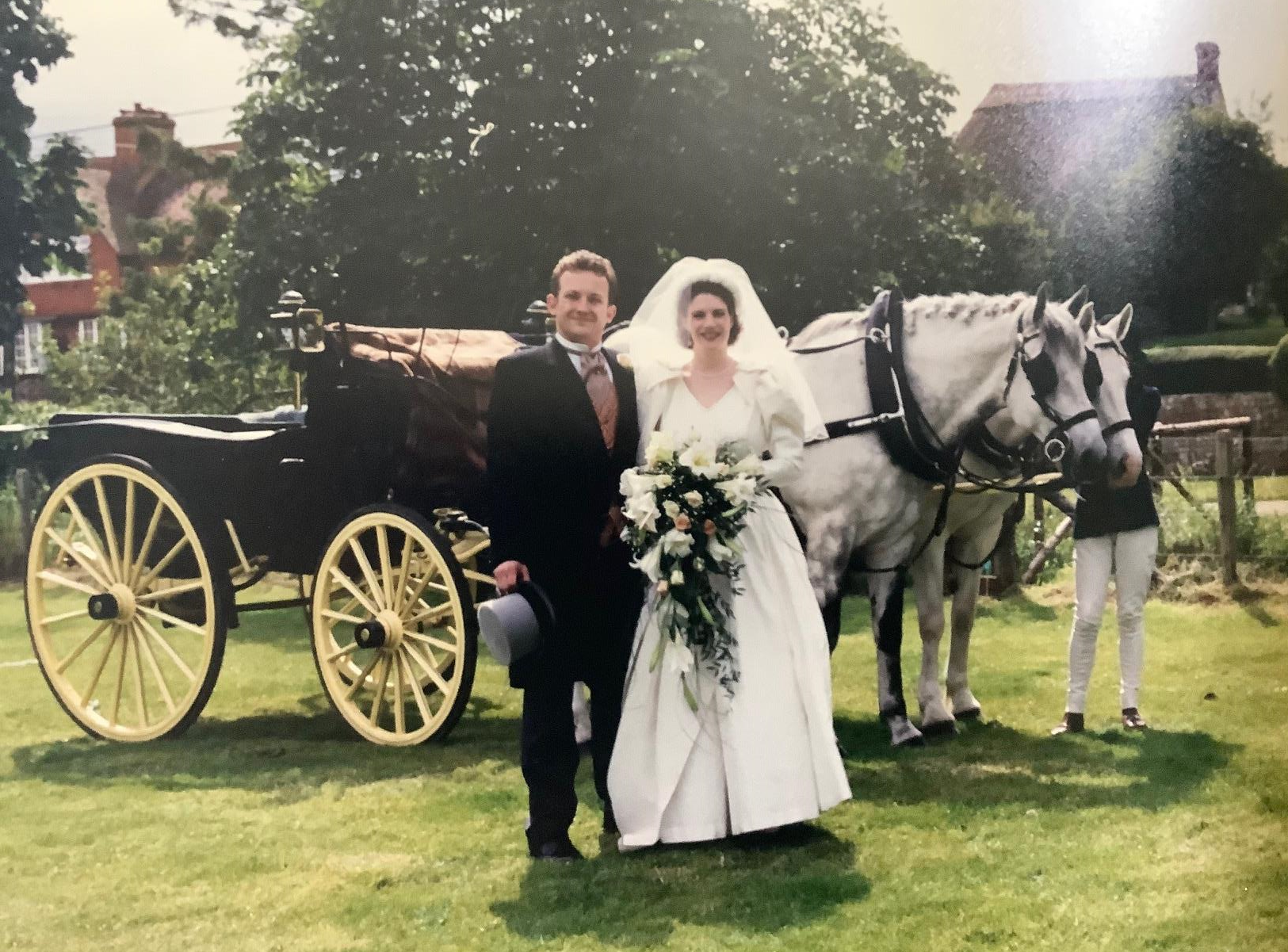 wedding trends in the 1990s
Regardless of the decade, every wedding photo is a time capsule for dresses (material, styles, length and colours) along with bouquets, veils and hair styles. They are an exaggerated example of fashion trends of their day and epitomise moments in time. Some decades certainly have common trends.
Famous faces that tied the know in the 90s included: Jada Pinkett and Will Smith, Cindy Crawford and Rande Gerber, Nicole Kidman and Tom Cruise, John Travolta and Kelly Preston, David Bowie and Iman, Michael Jackson and Lisa Marie Presley, and David and Victoria Beckham.
On 19 June 1999, Prince Edward (youngest son of Queen Elizabeth II) married to Sophie Rhys-Jones at St George's Chapel, Windsor Castle making it the only royal wedding of the 90s but not a state occasion.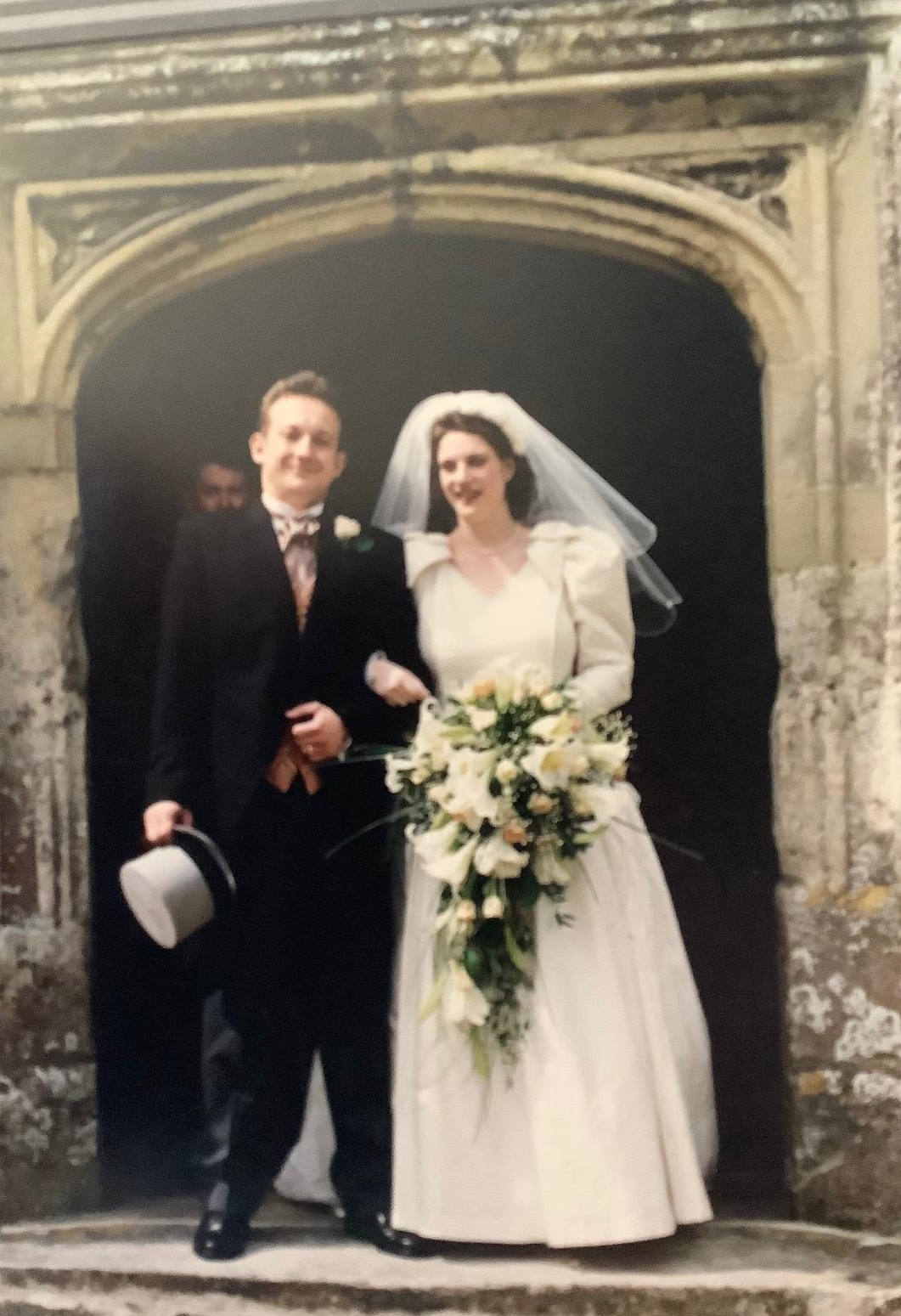 This is also the era that weddings venues could be local pubs, hotels and country houses as the Marriage Act of 1994 allowed legal marriages to take place in certain "approved premises". (Before this amendment, marriage ceremonies could only be conducted in churches and register offices.) So now a countryside hotel was a typical location for the wedding reception and ceremony. 
Couples were spending more on their wedding celebrations around 15 times the national weekly wage (of £340.18) with an average wedding costing around £5,000. The average cost of a wedding dress was £690 and was often a corseted off the shoulder dress with a full skirt and a coat or bolero in matching material (to cover up shoulders in church), or a bias cut, sheath dress.
Couples would invite around 80 guests, who would have disposable cameras on their tables to capture their own candid photos of the day.
If you got married in the 1990s then your starter was probably smoked salmon or soup, followed by a choice of chicken, beef or fish, whilst pudding was probably some sort of pavlova or cheesecake.
weddings in 1993
In 1993, there were 299,197 marriages in England and Wales (compared to 240,854 in 2013). There were 37.7 men marrying per 1,000 unmarried males and 38.1 females. The number of weddings has steadily declined over the years.
The average age of men getting married in 1993 was 29.2 and 27.2 for women (which continues to steadily rise).
49% of weddings took place in a religious ceremony in 1993 (which continued to decline further after the introduction of legal marriages in other approved premises).
real wedding from 1993
During lockdown, I reached out to local supplies to share their own weddings across different decades. I was delighted that Julie Lane, a hugely talented celebrant, shared her own special day in 1993.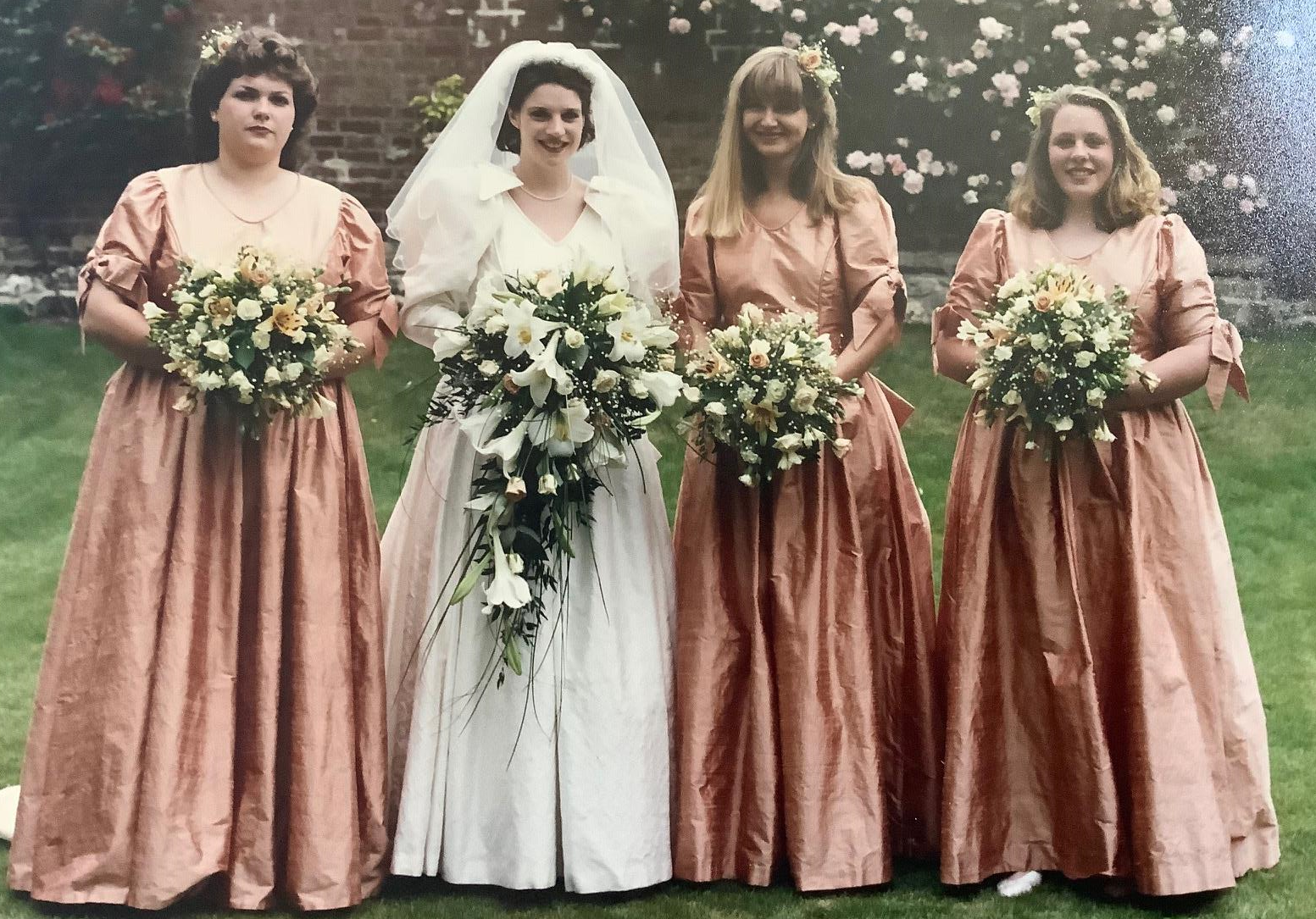 Julie and Andy got married on 19th June 1993. They chose that date because a friend of theirs had got married the year before on 13th June and the weather had been perfect.
The wedding was held at the village church where Julie was brought up in Stapleford, Wiltshire (bizarrely Andy was brought up in another Stapleford in Nottinghamshire.) They met in London where they both had moved to.
Peach was the colour for the bridesmaids' dresses and the lining of the marquee, napkins etc. There were three bridesmaids – Andy's sister, Julie's cousin and a close friend. The men all wore top hats and tails with pin striped trousers. Lesley Shaw designed and made the wedding dress and the bridesmaid's. She was based in Salisbury and the bridal dress was made in ivory silk duping. Andy had a waistcoat and cravate made to match the bridesmaids dresses.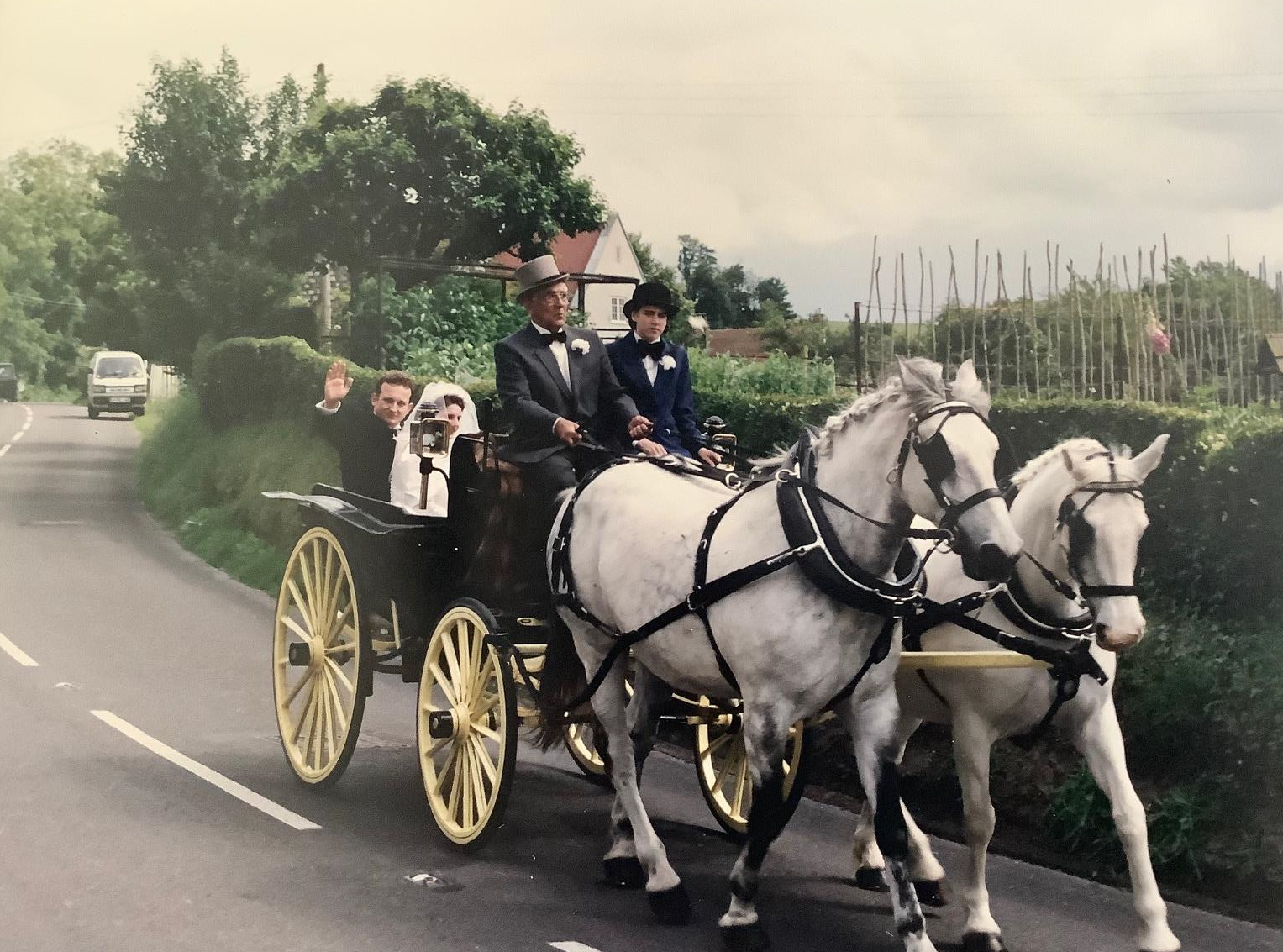 The transportation to the church was a complete surprise until the day of the wedding. The weather was a little uncertain so it was at the last minute that the bride's dad took the roof off with his JCB so they had an open top horse drawn carriage. They trotted round from the bride's parents' farmhouse to the church, waving to onlookers en route to the church.
After the traditional church ceremony Andy and Julie rode in the carriage back to the reception. There was a jazz trio playing in the garden and Pimms was served whilst the families greeted the 153 guests (the maximum that the church could squeeze in).
There followed a wedding breakfast in a marquee in the orchard. A local caterer provided a simple delicious buffet with melon and Parma ham starters; Coronation chicken, poached salmon, new potatoes and salads for main; and strawberries and cream for dessert.
After the traditional speeches, they had the cutting of the cake. The timing was perfect – as the speeches finished, the evening guests began to arrive to make a total of 250 with a jazz band playing in the evening and a cheese and bread supper provided.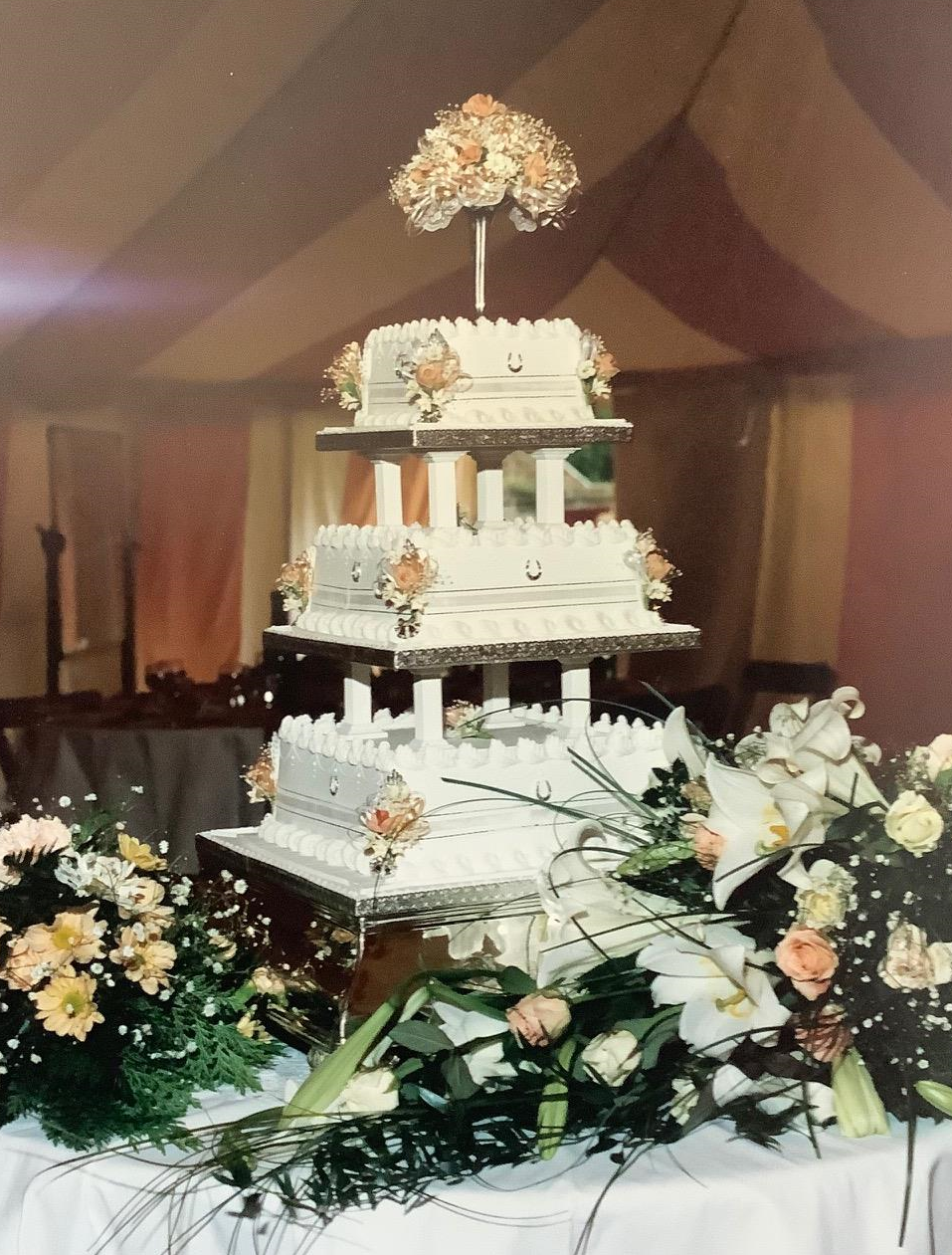 The happy couple stayed the night at a local hotel The Pembroke Arms, Wilton and spent the following day with guests (who had travelled and stayed overnight) with a barbecue. The following day they flew off on honeymoon to the Maldives.
about Julie Lane
Julie Lane has done quite a few weddings in Oxfordshire – Blenheim Palace, Eynsham Hall and The Perch, as well as Cripps Barn in Gloucestershire. After over 10 years as a Registrar, Julie became an Independent Celebrant and is relishing the freedom to help couples and families through those important milestones in their lives, including weddings, vow renewal, baby naming and funerals.

@julielanecelebrant

@juliecelebrant

@JulieLCelebrant
summary
Weddings followed quite a cookie cutter approach in the 1990s but had a lot to live up to with big films like Four Weddings and a Funeral released. Thanks to this era, weddings could now take place in a variety of different types of venue opening up possibilities to couples.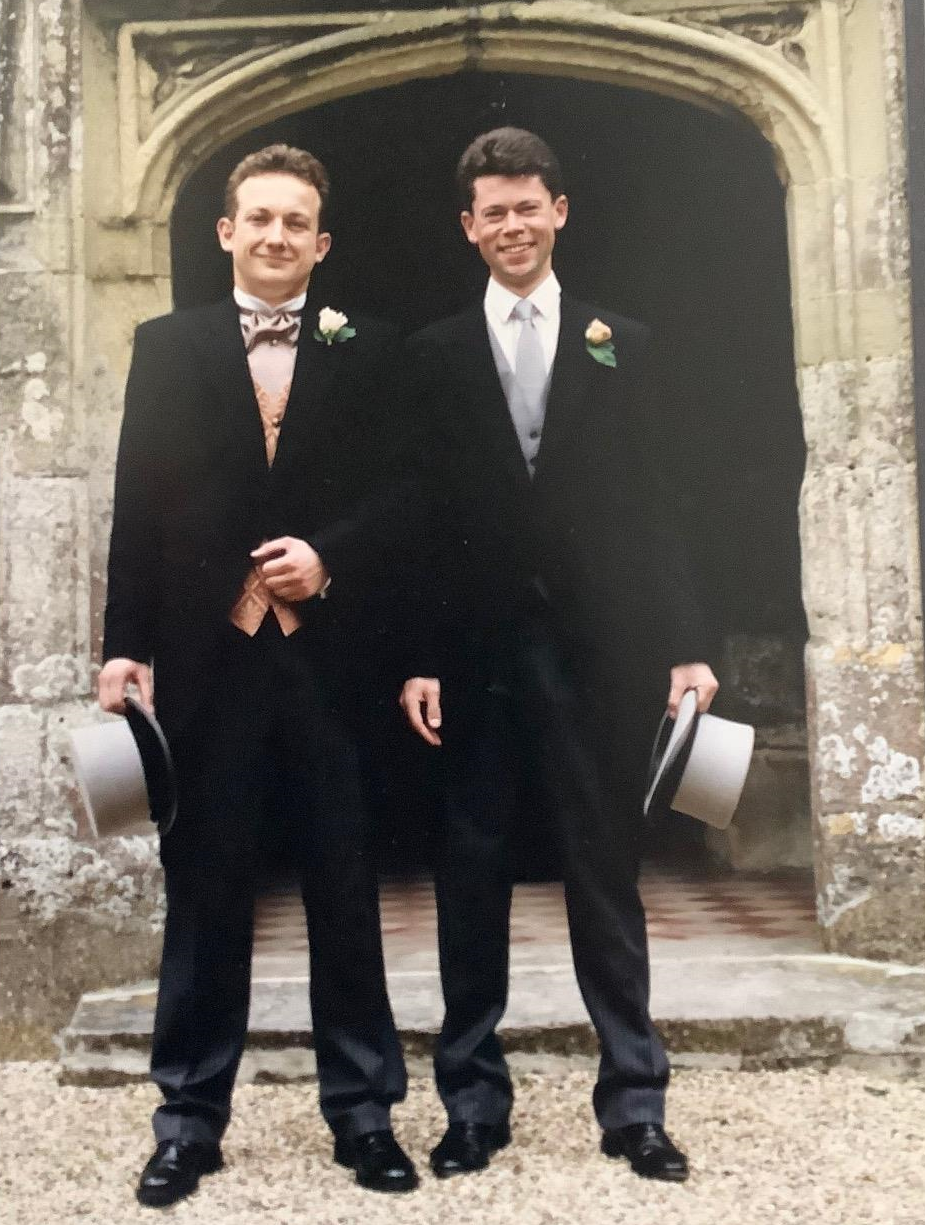 sign up to receive the latest posts straight to your inbox