Booking your band is often one of the more enjoyable tasks when it comes to planning your wedding, however to prevent any hiccups on your special day (apart from those caused by the Champagne) have a read of the 5 essential tips below expertly compiled from the lovely people at Matchbox Music.
1. Size, does it matter?
Some say size doesn't matter, but if you get to your wedding night and you haven't checked your measurements you could be in for a disappointing end to the day.
I am of course talking about the size of your band. Although it might sound obvious, you should always check that your band is actually going to fit in your venue. If you are unsure, just send your band leader the dimensions of their performance space. Any professional band will be able to give you a size estimate for their act prior to the wedding.
2. Money, money, money
When trying to work out how much to spend on a wedding band, a general rule of thumb is to take the number of musicians and multiply it by £250. This can be used as an estimate for the starting price of a band excluding travel expenses, so for a 3-piece band you can expect the cost to start from £750. Make sure you confirm with the band how long and how many sets are included for the price, you can expect on the above price an average two 1-hour sets or three 45 minute sets.
You might have found your dream band for a price that fits your budget, but if the band has to travel 500 miles to get to your wedding, you're going to have to pay hefty travel expenses or even pay for accommodation. Instead if you find a band that is more local to your wedding venue, the money you save on travel expenses can instead be used to pay for longer sets of music, a larger band or even getting the band to play your first dance.
3. Technical difficulties
Checking that the technical requirements of the band can be met by the venue is hugely important. Imagine booking a band to play outdoors at your wedding, only to find out on the day that the venue has no way of providing power for the band, it would be a disaster that could easily of been avoided.
A simple way to avoid such situations is to check the rider. A rider is simply a list of technical and general requirements that the band need in order to perform which you as the client are responsible for providing. Typical items to be found on the rider will be the number of power sockets required, providing a changing room for the musicians, and providing the band with a meal. If all items on the rider are not met, the band are within their rights to not perform, so it is important to carefully read through it.
Once you have read the rider, check with an appropriate agent at your venue that all the requirements can be met. It is better to do this sooner rather than later so any problems can be rectified.
4. Using a booking agent
Using an agent makes the process of finding your wedding band a lot simpler and more enjoyable. A good agency will have an easy to use website, which will have bands for every budget and genre. You can seamlessly browse through the acts, comparing their promotional videos, set lists and testimonials until you find the band that is perfect for your special day.
Using an agent can sometimes cost a little extra, but that money is well invested in the knowledge that you have support should any issues arise during the lead up to your wedding. In the event of the unexpected, such as the band breaking the contract, you won't find yourself in a situation where you have no band with only a week until the wedding!
5. Superstar DJs – here we go!
To keep your guests dancing the night away even after the band has finished you're going to need some music, and for this you will need to book a DJ… or do you? A way to potentially save money is to choose a band that offers a DJ package. Each band will offer different DJ add-ons ranging from a simple iPod playlists to a full DJ with decks. Whatever the case, if the band offers a DJ service it is probably going to be more cost effective than outsourcing an independently booked DJ.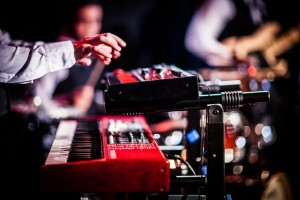 With these top tips you'll be set to dance the night away. If you'd like to find out more about booking a wedding band visit www.matchboxmusic.co.uk or contact Matchbox Music at info@matchboxmusic.co.uk


www.twitter.com/Matchboxmusic

www.facebook.com/matchboxmusicuk

www.pinterest.com/matchboxmusic

https://plus.google.com/+MatchboxmusicCoUk