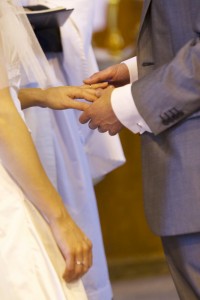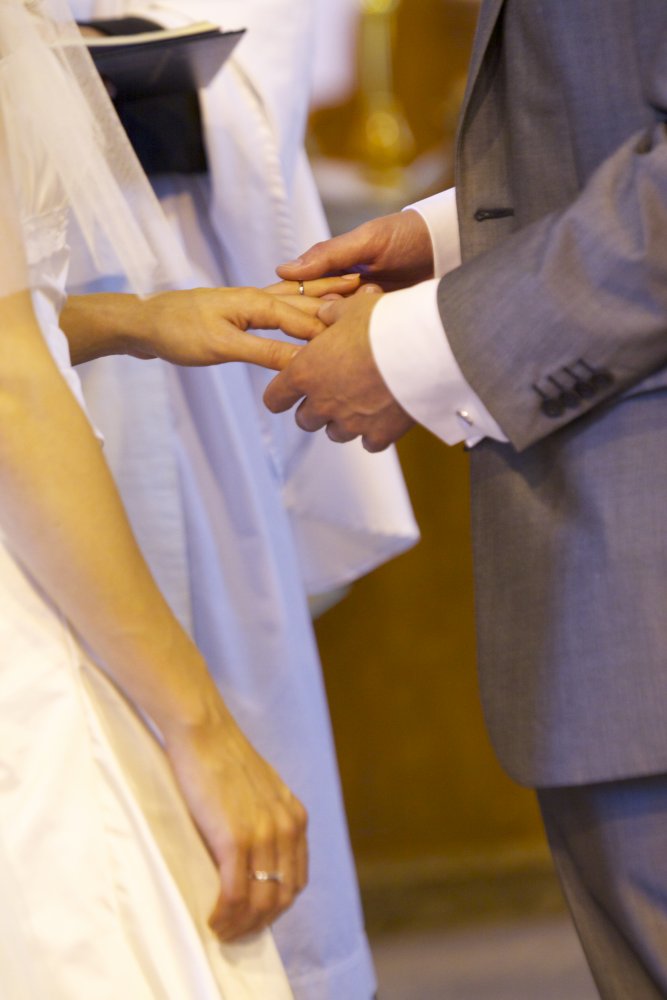 Advertise on Hanami Dream's growing UK wedding blog and help couples planning their wedding in the beautiful Oxfordshire Cotswolds.
We live in such a beautiful part of the UK with stunning lush countryside, an abundance of barns, manor houses, hotels and beautiful backdrops to tie the knot. It's no wonder that every year 21,000+* of couples getting married in England choose to say 'I do' in the Cotwolds.
about the blog
Hanami Dream compiles, creates and collates inspiration, tips, trends and traditions to provide couples with ideas for weddings and personal milestones in Oxfordshire and the surrounding Cotswolds. 
Hanami Dream love to show inspirational, trend-led styled wedding shoots. Something fresh, creative and unique that tells a story, or has a strong or unique theme that a couple would aspire to have for their special day. Specifically it showcases venues, products and wedding industry professionals from small, local and independent businesses in around Oxfordshire and the Cotswolds. 
It's a growing wedding blog, going from strength to strength for an affluent and influential targeted market whilst supporting local business. 
These really do make a difference so we are very grateful that you chose to include us – The Souvlaki Brothers 
about the region
The Cotswolds is commonly regarded as an area of outstanding natural beauty. It is located in south central England and is made up of 6 counties: Gloucestershire, Oxfordshire, Somerset, Warwickshire, Wiltshire and Worcestershire.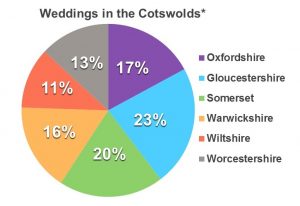 Hanami Dream primarily focuses on the Oxfordshire part of the region which accounts for 17% of all weddings in the Cotswolds**.
Mainly rural landscape, the Cotswolds is a relaxing escape from the big cities with acres of lavender fields, historical towns, stately homes and picturesque, chocolate box villages with their honey coloured limestone buildings. It's no surprise that this region has many places that feature in the Britain's richest towns list.
Hanami Dream is based in Witney, perfectly located amongst the 'golden triangle' of the Cotswold towns of Burford, Chipping Norton and Woodstock.
credentials

I am exceedingly delighted that Hanami Dream blog was highly commended at the UK Blog Awards in 2016 and was a finalist in the individual wedding and events category of the UK Blog Awards 2017 and 2018. This has given it great coverage and the blog continues to develop and expand as a result of the exposure. I've also had my articles published on Bride Magazine online.
Plus, I've been chosen as #QueenOf Wedding Inspiration by The Royal Connection, received the #SmartSocial award from Marketme, won #BrightPig's Business of the Week and I am also a WOW Winner, picked by Jacqueline Gold CBE and CEO of Ann Summers. As well as recently winning Theo Paphitis's #SBS (Small Business Sunday).
statistics***
Even though the blog is in its infancy, the readership (and social media following) are steadily increasing with around 1,200 unique page views a month on average. Hanami Dream has a combined social media network of over 4,200 followers and ongoing promotion and networking means this is ever growing.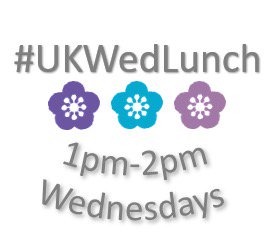 Hanami Dream has a daily presence on Twitter, Facebook, Pinterest and Instagram and new blog posts are published around once a week.
I'm a keen user of Twitter in promotions locally and generally in the wedding industry. As well as launching and hosting #UKWedLunch in August 2016, I'm also active in many Twitter hours throughout the week including #WeddingWednesday.

I'm a Certified Wedding and Event Planner with the UK Academy of Wedding & Event Planners. This provides access to a very enthusiastic network of new and upcoming entrants to the industry bursting with fresh ideas, as well as an impressive alumni, tutors and advisory board full of experience and expertise. 
As a WOW winner, I'm part of an exclusive network of female entrepreneurs including Jacqueline Gold herself who likes my blog posts frequently on Facebook. Wearing the #QueenOf crown also opens up a network of other winners with #QueenOf and #KingOf titles as part of The Royal Connection on Twitter and Facebook. Plus being an #SBSwinner gives me added support from other fellow winners during SBSwinnershour. There is a great deal of promotion, encouragement and sharing amongst the communities which helps to spread the word about my blog to a wider audience. Other networking opportunities arise as a result of the additional accolades I've been honoured to win such as the #SmartSocial and #BrightPig business of the week awards.
banners
There are a number of advertising options available (including sponsoring suitable blog posts) and the best results come from consistency and a design that works well with the blog. Hanami Dream only accepts banners from vetted wedding vendors (people, products and services) that match the brand, style and readership. These are generally from small, local and independent businesses in around Oxfordshire and the Cotswolds. 
Advertising packages can be tailored to each individual sponsor with some main advertising options including:
Sidebar: Either 250 x 250 px / 250 x 125 px placed on the home page and all blog posts (marked as sponsors)
Sponsored post: 1100 x 90 px placed on selected post pages
All adverts will have no-follow links attached to them as per Google guidelines.
Hanami Dream supports all advertisers who place banners on the website by promoting their news and events via it's social media channels.

contact details
For further details and to start advertising your wedding business with Hanami Dream, please contact me to request a media pack or to discuss advertising options on the Hanami Dream blog.
I look forward to hearing from you and working with you soon (and then you can brandish one of these fancy featured badges too!)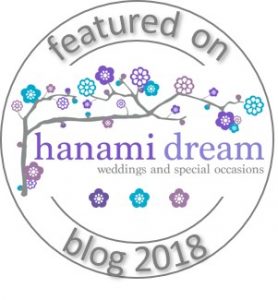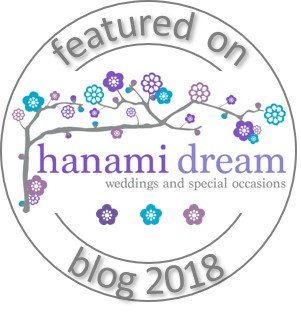 *Data from Office of National Statistics www.ons.gov.uk Area of occurrence 2011. Based on 235,955 marriages in England.
**Data from Office of National Statistics www.ons.gov.uk Area of occurrence 2011. Based on 21,202 marriages in the Cotswolds (combined Oxfordshire, Gloucestershire, Somerset, Warwickshire, Wiltshire and Worcestershire).
***Data from 31 August 2017