I was really pleased to work with Farrow Photography on another styled shoot this autumn. We first joined forces in 2014 to bring to life some inspirational themes to show how you can enhance your milestone events. Following the success of our previous themed photo shoots, we collaborated once again to produce an amazing bridal styled shoot based around another well known story, The Wind in the Willows. It was also an honour to be able to showcase some amazing products from some fantastic local suppliers.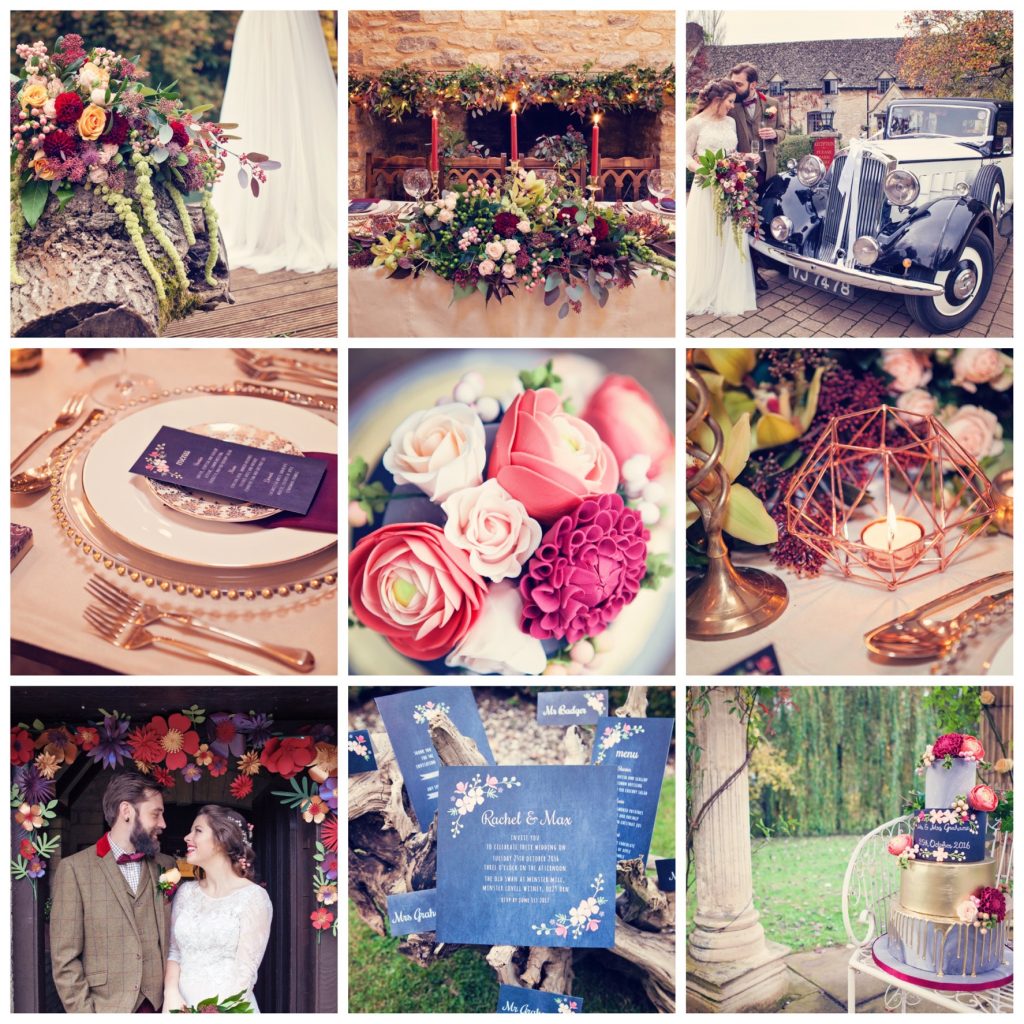 Theme
I choose the Wind in the Willows theme as it is another classic story with it's roots firmly based in and around Oxfordshire. The book by Kenneth Grahame was written 108 years ago (published on 15th June 1908) and he took inspiration from the River Thames from his child hood and also from when he lived in Oxford when he was at school. In later life, he lived in Blewbury with his own family and The Wind in the Willows was based on stories that he used to tell to his son Alistair. It is even claimed that Mapeldurham was the vision for Toad Hall.
This book evokes such beautiful natural scenes of being beside the riverbank – a relaxing setting, which allows characters rustic picnics and peaceful treks down the river, all to contrast with hectic, crowded city life. Many cite that the book has a common theme of struggling with a sense of place. Whether it's being comfortable with where you are or facing things that need to be changed.
For me, it typifies a sense of adventure and the great open road. So initially, I really wanted to focus on getting as many different modes of transport involved in this bridal shoot, including a rowing boat, a vintage car (poop poop!), a colourful old fashioned bow top caravan and even a barge, if possible.
There's also a running theme of hospitality in the book, so I wanted to get across the feel of a decadent banquet in the Grand Hall as well as a sumptuous picnic.
I wanted to hint at the theme with slight nods to the book in place names, the table plan and on the cake. I certainly didn't want to focus on the weasels at Toad Hall as their laughs and noises used to scare me when I listened to the cassette story as a child!
The final thing that I really wanted to capture was stunning, rich autumnal colours.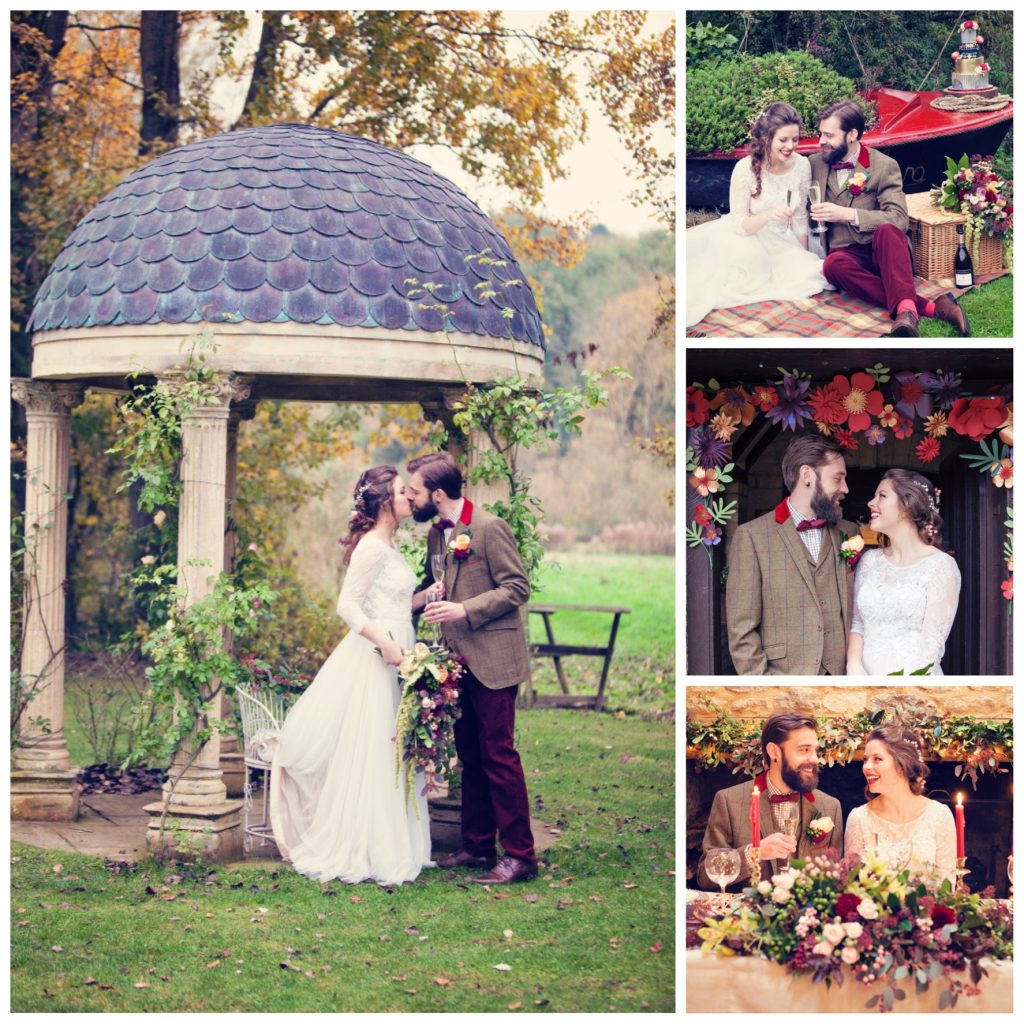 Styled shoot
A styled shoot takes almost as much time and effort to produce as a wedding day and entails bringing together the theme from many different suppliers.
The beauty of styled shoots (versus a real life wedding) is that it is a great opportunity to be a little more extravagant and really show off what you've always wanted to do. You can indulge your fantasies with new trends or products that couples may not have seen yet or something really unusual.
This styled shoot is a collaboration of like minded people that can create great things together but perhaps don't have the budgets to produce this kind of work if they all worked independently.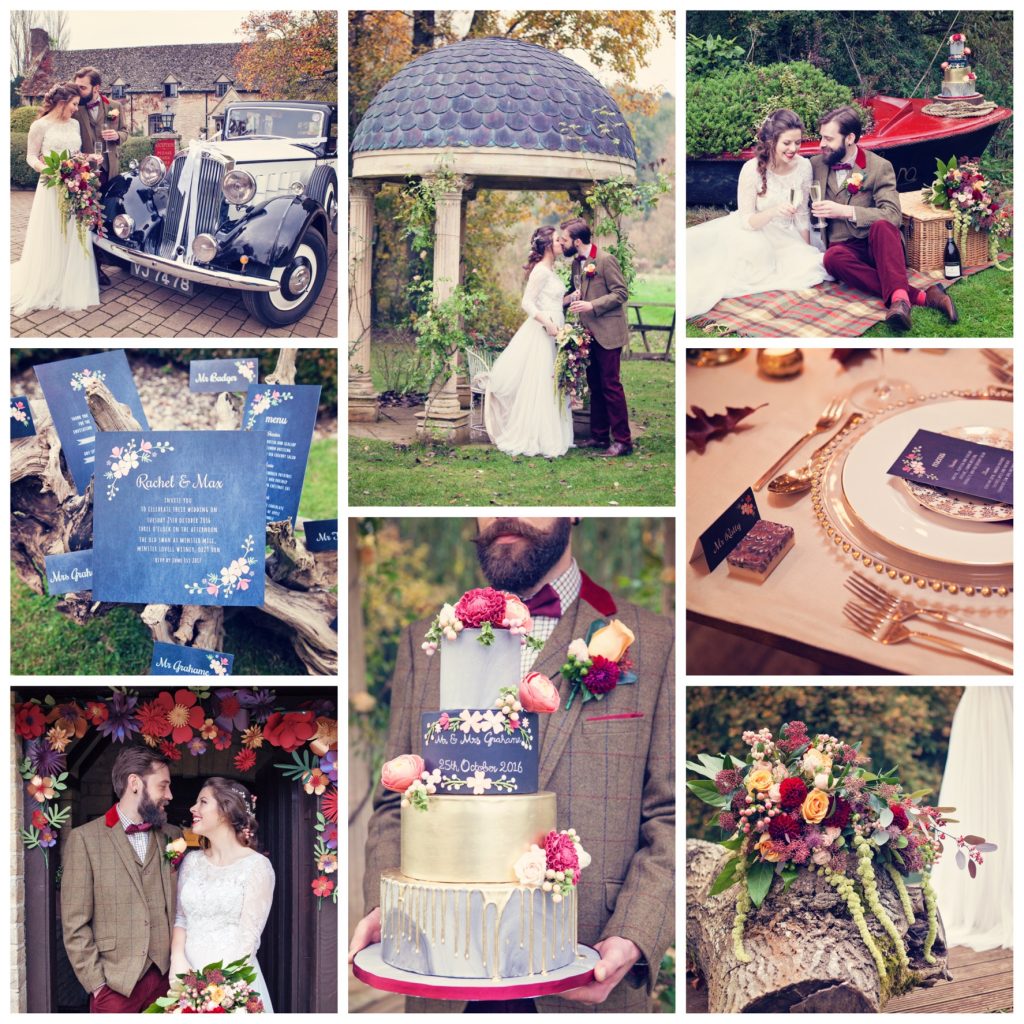 Brief
I am very lucky to live in a beautiful part of the UK and am surrounded by some seriously talented wedding venues, professionals and suppliers. I was honoured that so many wanted to be involved in this shoot and they certainly didn't disappoint with the products that they provided.
I gave them all the same brief that I was trying to achieve:
an outdoors adventure with vintage transport along the beautiful riverside, followed by celebrations in a grand hall dressed in marsala and tweed with chalk board signs
I also provided them with my collated vision and ideas on my Pinterest board.
The themes I wanted to encapsulate included:
Transportation
Autumn
Bo-ho / 1970s
Chalk board
Marbling
Greenery
I wanted to focus on the following autumnal colours:
Marsala (colour of the year in 2015 and still going strong)
Pale pink/coral (Rose Quartaz is one of the colours of the year in 2016 and I wanted to have a dress that wasn't a traditional white dress)
Gold (using the current metallic trend along with copper and a welcome alternative to silver)
Tweed (casual men's wear perfect for the country setting)
Forest Green (focusing on lots of greenery and foliage)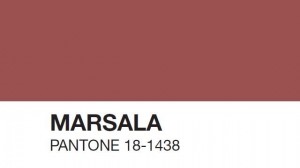 Designs
The creative suppliers worked wonders in transforming my overflowing pot of ideas and pairing it down in to realistic and achievable products for us to showcase.
Stationery designs – One of the first ideas for this shoot came from an image that I saw of a floral archway bursting with rich dark coloured flowers. Having spoken to Paper Tree Design about my vision, they were excited about making this floral arch from paper and card including lots of dark green foliage and some metallic and pearlised paper. The stationery had to synchronise up with lots of other elements such as the font and date of the wedding used on the invitation and cake, the flower illustrations used are ladies smock, wild rose and pink, and white campion, the menu used is a sample from the venue, plus the envelope liner was tweed inside a marsala coloured envelope.Then the theme came alive with the inclusion of the author and character names on the place cards (Mr Grahame, Mrs Grahame, Mr Toad, Mr Badger, Mr Mole, Mr Rat), and the seating plan had table names displayed on a chalk board which were named after the first 9 chapters of the book (1. The River Bank, 2. The Open Road, 3. The Wild Wood, 4. Mr Badger, 5. Dulce Domum, 6. Mr Toad, 7. The Piper at the Gates of Dawn, 8. Toad's Adventures, 9. Wayfarers All).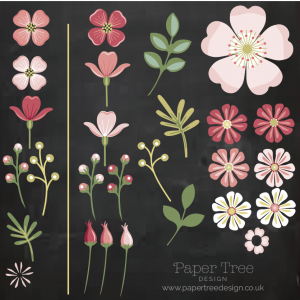 Cake design – The Pretty Cake Company helped to combine a few 'on trend' themes for this photo shoot, whilst combining the floral themes too. Marble wedding cakes are a revived trend that are becoming very popular and combined with the ongoing popularity of metallic effects, this shoot  was perfect to experiment with both. The top and bottom tier were covered using a hand mixed grey marbled sugarpaste. The top tier had a subtle splattering of edible gold lustre paint and the bottom tier had the gold drip effect which looked like it poured from the second gold lustred tier. The chalkboard effect on the third tier was sympathetic to the stationery used and with a nod to Kenneth Grahame whose book 'The Wind in The Willows' inspired this shoot. The cake was finished with a selection of arrangements of sugar flowers such as burgundy dahlias, coral ranunculus, sweet avalanche roses, snowberries and green viburnum.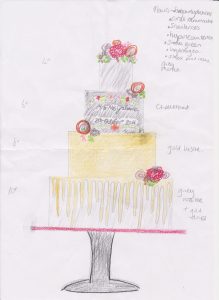 Flowers – Classic Flowers really went to town with my brief of having loose and flowing displays along with the colour themes running throughout the shoot. The green amaranthus especially in the bouquet worked in beautiful harmony with the weeping willow at the venue.Here are the flowers that were used in the shoot:

Brides bouquet – Mustard roses, Astrantia, Green and Coral Hypericum, Bombastic spray roses, Green Amaranthus, Burgundy Dahlia, Skimmia, flowering eucalyptus, ivy and fatsia leaves.
Buttonhole – Mustard rose, Bombastic spray roses, Burgundy Dahlia, Green and coral hypericum, flowering eucalyptus and skimmia leaves.
Table arrangement – flowers as brides bouquet PLUS green orchids and soft ruscus.
Swag on fireplace – Flowering eucalyptus, ivy, skimmia and soft ruscus.
Temple – Peach roses
Love Seat – ivy, flowering eucalyptus and skimmia
Despite getting stuck in Calais (due to the migrant camp closing), the flowers thankfully made their way from the Dutch supplier in time for the shoot!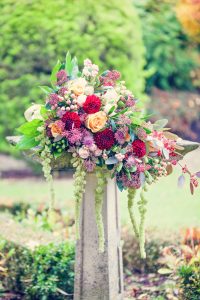 Soap favours – the beautiful Marsala Peacock soap favours were an equistite addition to the beautifully laid tablescape in the banquet scene. Stonesfield Soap Company were amazing at making these bespoke soaps to match the colour theme of the shoot and they added a great aroma to the room whilst we were shooting! They are all made by hand and these images give an idea of the amount of processes that go in to making these favours. Here are the ingredients of the soaps that were used on this shoot:

Oils used: olive oil, coconut oil, sunflower oil, shea butter (raw), rapeseed oil (UK cold-pressed), cocoa butter
Essential oil blend: Lavender, mandarin, patchouli
Other inclusions: goat milk yogurt, tapioca starch, kaolin clay
Suppliers
I couldn't have been happier (and luckily) with the products that all the suppliers produced and provided.
Venue – I picked the Old Swan and Minster Mill based on it's riverside location and it's glorious weeping willow tree. How fortuitous that we also discovered that they had an old disused boat house and moored rowing boat that just so happened to be painted in red to match our theme perfectly! Also the chairs in the dining room were also a perfect colour match. It seemed like fate to bring the venue and colour palettes together in one amazing venue.
Hair – I was incredibily pleased that Lucy Beesley Bridal were available to do the bride's hair and make up for this shoot. She actually did my hair at my own wedding 5 years – surely you can't get a better recommendation! She brilliantly included the colour theme in the marsala lipstick and green/black eye liner and ensured the braided hair followed the loose and flowing themes.
Dress – Originally, I really wanted to use a non-white dress for this shoot – like a pale pink or coral colour. Plus I wanted to get away from the strapless dresses we see all too often. So I briefed Mae Bridal that I wanted to use something that covered the shoulders (which I think our cold bride was appreciative on the day!) and that had embroidery on it. The Watters Amelia dress hit the brief bang on with a nude coloured under skirt, amazing embroidered back and sleeves, plus a nice bo-ho vibe to fit in with the laid back theme.
Menswear – Keates of Witney provided a brilliant tweed jacket and waistcoat with pops of red to bring together the bow tie, cords and red of the checked shirt. Our groom looked like a proper country gent!
Cutlery – I wanted to get away from all the silver cutlery adorning tables and push towards the mixed metallic trends that are appearing. I was also really keen to use local suppliers for this shoot and searched extensively for gold cutlery. I was delighted to find the Vintage Gold China whilst networking on a wedding Twitter hour one night. They seem to be the only supplier locally to have an extensive selection of modern and traditional styled gold cutlery as well as crockery to hire. Plus they were a font of knowledge and extremely happy to help with my quest for finding marsala coloured candles to go in their lovely selection of gold coloured candlesticks. Even after a tiring night washing up the products from the night before, they turned up with such enthusiasm and encouragement that it was a delight to have them involved in the shoot.
Tea light holders – Another trend I wanted to include an element of geometric

terrarium

s or candle holders. Just by chance, I was talking to Larkrise Flowers at the Cogges Wedding Open Day about my search and they were able to very kindly source some brilliant geometric copper candle holders from Talking Tables on my behalf.
Car – The shoot's main inspiration was always about different modes of transport, so it wouldn't have been complete without the stunning Humber from British Classic Car Hire. And a stroke of luck that the interior of 'Hester' was a luxurious marsala coloured leather – it was meant to be! 'Hester' is stunning in Black and White, with her beautiful, almost Art Deco lines, lots of chrome detailing and huge headlights, Hester turns heads wherever she goes. A comfortable ride, sliding sun-roof and lovely drop down tables in the rear, she's a real beauty.
Models – And lastly the shoot was brought beautifully to life by the stunning models. I advertised for waves and beards and was so pleased that Jess and Henry were not only able to play our bride and groom but fitted the bill perfectly (his beard was so well coiffured!) They are a real life couple and this really showed in the way that they interacted and came across on camera. Not yet married, but very much in love, they were just right as the happy couple (even if it was a fake wedding!) I, for one, can't wait to hear if playing the parts has sown any seeds and I look forward to hearing any engagement news in due course!

See more about our Wind in the Willows shoot – Inspiration: autumnal marsala & gold Wind in the Willows wedding
And take a look at the fabulous suppliers that were involved in this styled shoot – 'Keeping it local with suppliers for the Wind in the Willows shoot'
#keepitlocal