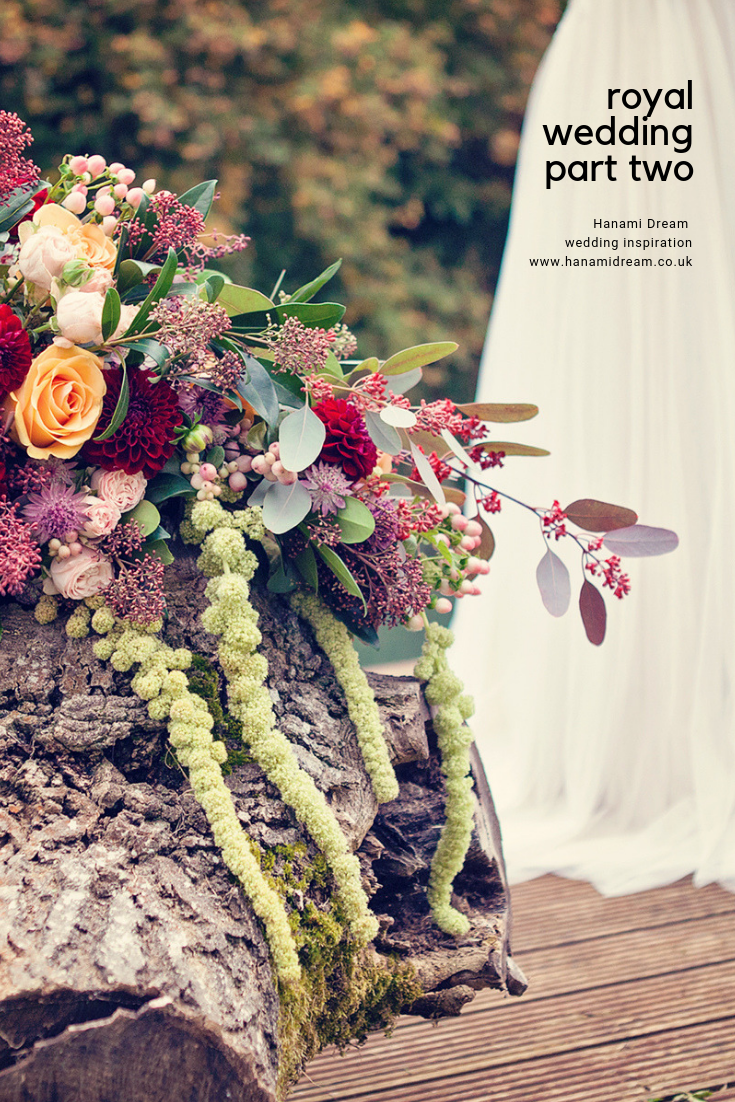 Obviously, I love a good wedding and even more so a royal one. Well, if you wait longer enough then two come along at once and we've certainly been spoilt for royal weddings this year!
I was glued to the television once again on Friday to see Princess Eugenie and Jack Brooksbank get married for the Royal Wedding part two. Yes, it may only be 5 months since the last one, and yes, it was at the same venue of Windsor Castle again, but this wedding sequel still offered new trends and insights.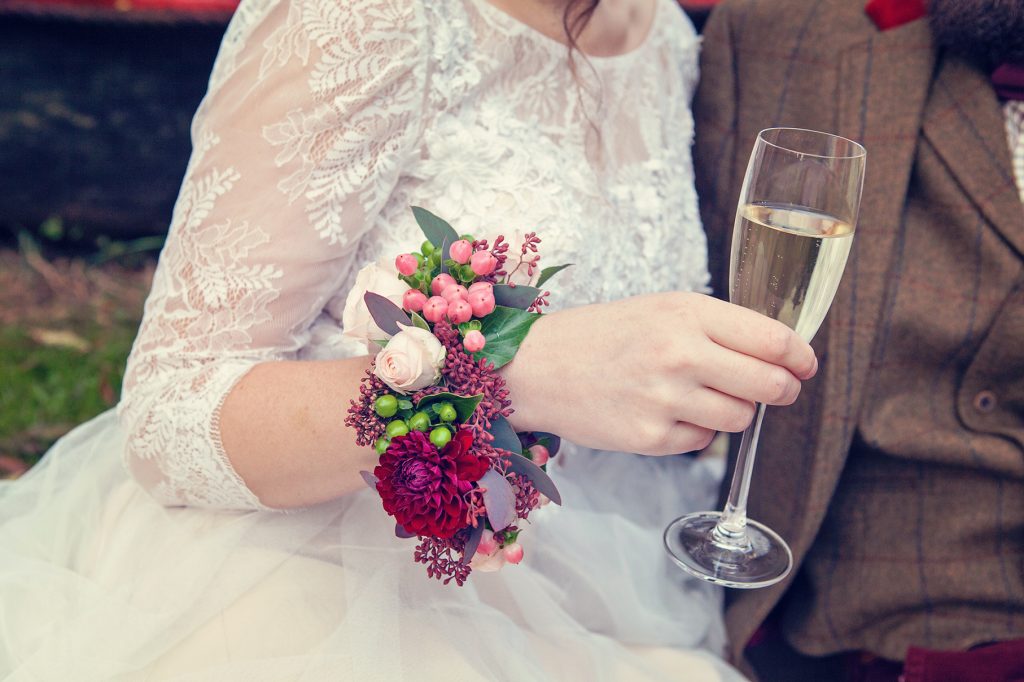 Royal wedding trends
You can guarantee that a royal wedding is sure to be a lavish affairs and an exaggerated Pinterest fantasy that will influence trends and weddings to come. Who can forget the puff ball dress of Eugenie's mother on her wedding day to Prince Andrew in the 1980s.
And the affect of Kate and William's royal wedding in 2011 is still apparent now as couples continue to choose to have trees inside at their weddings. Likewise, Harry and Meghan's wedding prompted further foliage and minimalist trends – here's my Royal Wedding Fever report from earlier this year.
I love seeing emerging trends and things that may influence weddings in the future.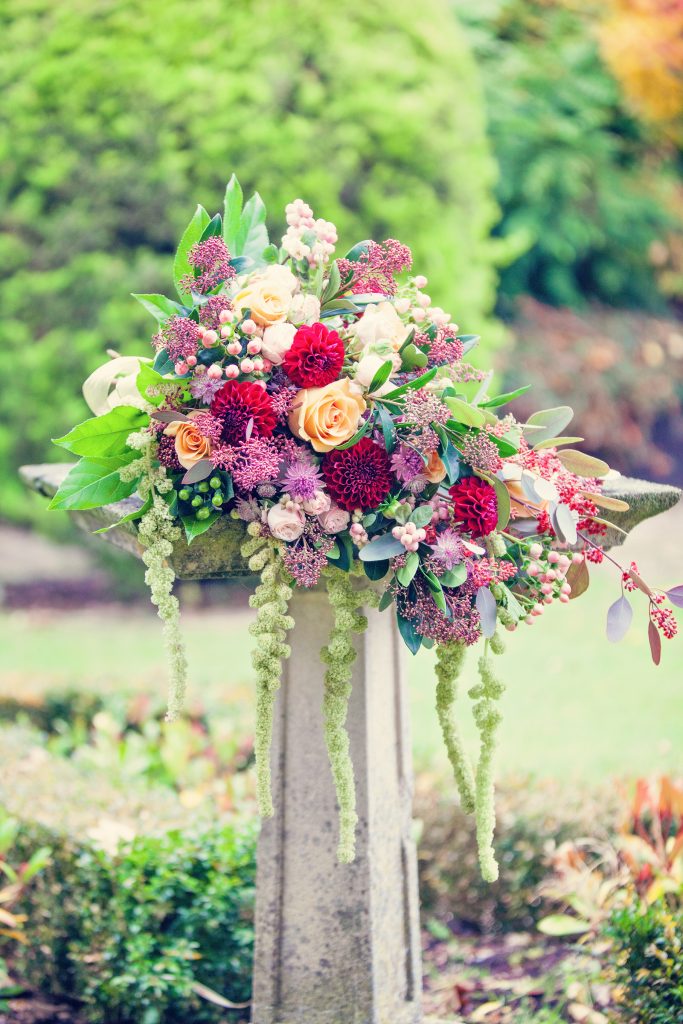 Fashion colours
Along with the happy couple, the (celebrity) guests arriving gives a glimpse of fashion colours and trends. This wedding called for traditional morning suits to be worn, which even Cara Delevingne sported. The other ladies had to keep hold of their hats as it was such a windy day.
Guests wore bold seasonal colours of bright pink, greens, navy and pastel pink. Whilst the mother of the bride and Princess Eugenie's sister and chief bridesmaid wore emerald green and royal blue respectively. Princess Beatrice topped off her outfit with a royal blue alice band hat – another new evolution in the hat world and perhaps playing it safe consider the weather (and previous hat faux pas that this Princess has fallen foul of!)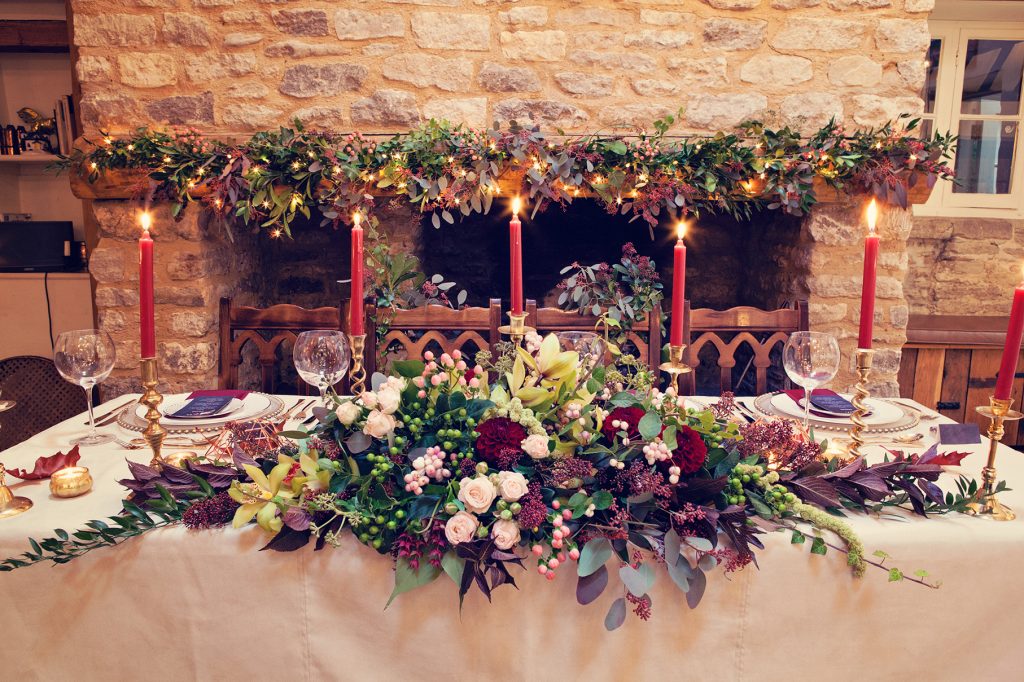 Art & culture influences
You could see nods of the Princess's love of the art world in a number of elements at the royal wedding including the green and blue sashes that the bridesmaids wore which incorporated the Mark Bradford artwork also in the Order or Service. Their sashes also brought together the outfit colours of Sarah Ferguson and Princess Beatrice.
Green also featured on the Bride's Russian inspired tiara with emeralds, which was borrowed from the queen.
Additionally the jacquard print of the wedding dress, by Peter Pilotto and Christopher De Vos, contained symbolic emblems such as a thistle (to represent their love of Scotland) which was echoed in her bouquet; a shamrock (for the Ferguson family); a York rose; and trailing ivy (to symbolise their home) which she also carried in her bouquet.
The cut and style of the dress were elegant and simple with long sleeves, nipped in waist, full pleated skirt and a voluptuous long train. The beautiful portrait neckline, with a nearly off the shoulder look, provided a low back feature. Also with the decision to omit wearing a veil, the low back showed that the Princess was not afraid to her scars.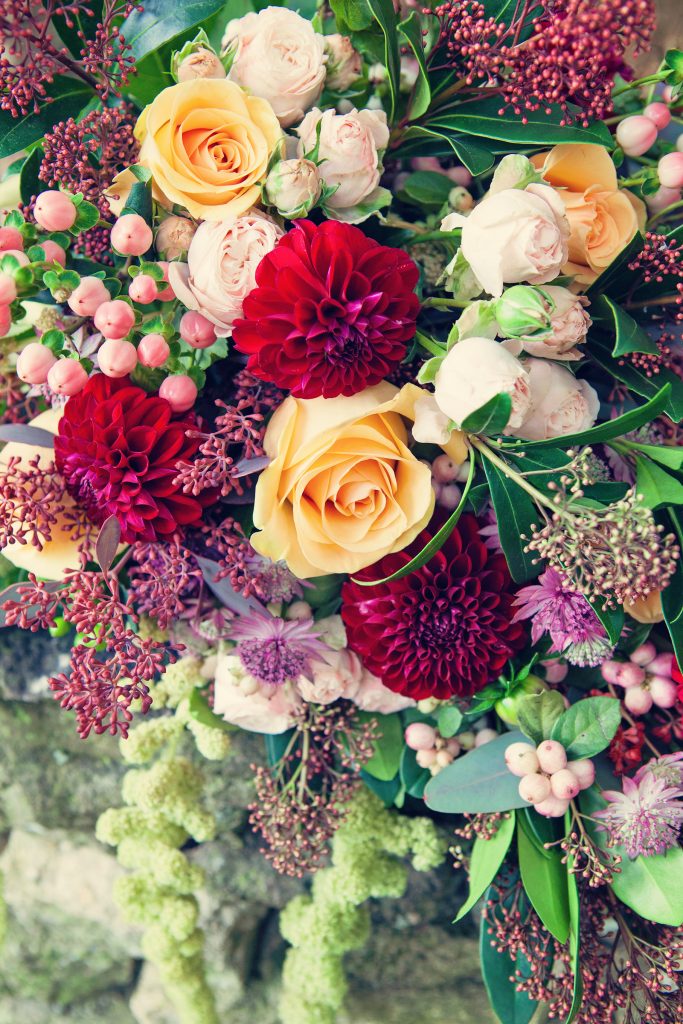 Seasonality
For me the star of the show was the flowers. Once again, I was blown away by the floral display up the steps and around the west door of St George's Chapel in Windsor Castle where the royal wedding took place.
The theme of the wedding really celebrated nature and the season with leaves, berries, foliage and flowering branches foraged from Windsor Great Park. I love the immense autumnal vibe and the idea of using what nature has provided and going out to collect and bring back what you find. There were roses, hydrangeas, dahlias and berries in bright, bold oranges, pinks and purples. Plus those impressive liquid amber trees standing proud (albeit a little blowing in the wind) either side of the entrance.
The rich floral colours reminded me of a Wind in the Willows photo shoot that I did that encapsulated those deep autumnal colours.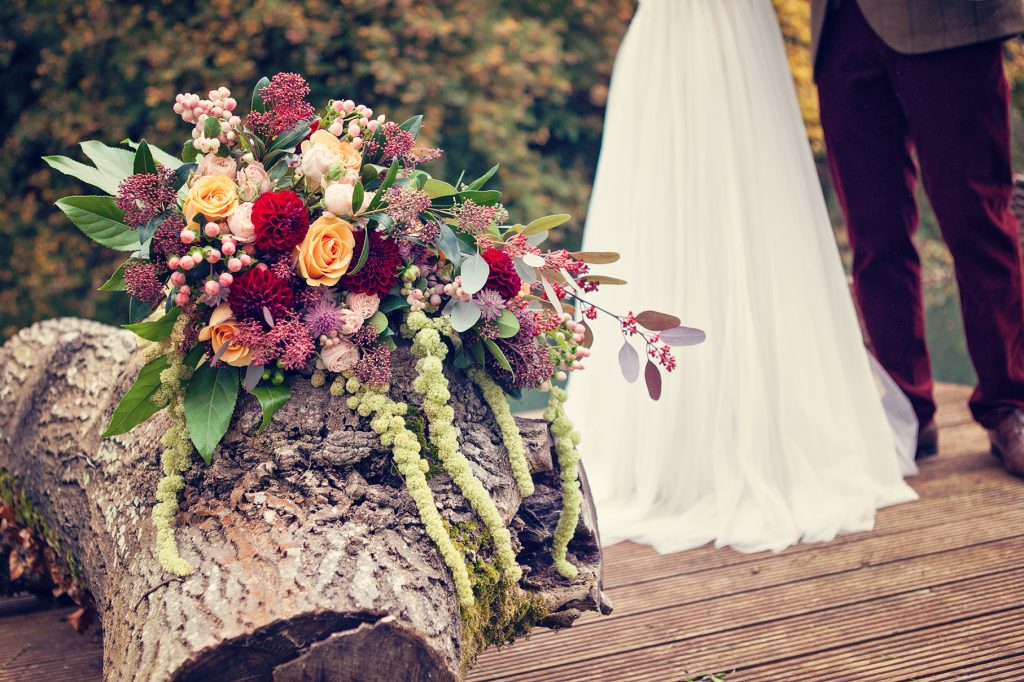 Traditional versus modern
The wedding fell on the anniversary of the first Oktoberfest which originally celebrated a royal wedding in 1810. This wedding seamlessly blended traditional royal elements along with modern millennial thinking. It was a true celebration of the things and people that they love and wanted to be a part of their special day. As well as the pomp and ceremony of the ceremony, they had a two celebration with a festival and funfair themed party.
Their reading was far from traditional with an excerpt from The Great Gatsby and like so many brides nowadays, Eugenie chose not to obey her new husband.
It was good to learn that they had banned plastic from their wedding with the environment being a hot topic on everyone's lips at the moment.
Plus they decided to shy away from tradition with their wedding cake, and enjoy a red velvet and chocolate wedding cake.
For me, Eugenie and Jack's wedding conveyed some great messages: celebrating nature, embracing culture, thinking seasonally and considering the environment. Plus Princess Eugenie made a massive statement by not wearing a veil – to be proud of who you are and not to hide your scars.