Weddings are a wonderful celebration of love and marriage. They can blend together families, traditions, cultures, creativity and lots of personal touches. Whether a religious, civil or humanist ceremony, a traditional or themed reception, these special days are about what is important to each individual couple.
Despite some couples' originality, there are always trends that appear and popular themes that epitomise a particular era (think puff ball sleeves from the eighties). Sometimes fashion, films, television programmes, interior design, celebrity weddings and even current affairs influence these trends. Of course, there are some timeless and classic themes that never seem to go out of favour like a 'romantic' theme and personalisation is still key at the moment.
So what does 2018 hold for the world of weddings? Here is a curation of some of the top trends to look out for next year.
Choices
Making your special day all about you is the name of the game. With Pinterest at our finger tips, there are lots of ways to personalise your nuptials and break from tradition. In particular, I think that alternatives for the following aspects of wedding days will continue to be more and more original:
Alternative stationery – go beyond paper with different material types such as perpex, denim, wood or agate slices
Alternative guest books – think about things you'll use or see every day such as recipe books, furniture and artwork (see more ideas at alternative wedding guest book ideas)
Alternative florals – the greenery trend has meant less flowers and more plants and foliage. Along with paper florals and other lasting alternatives to bouquets, consider new ways to wear flowers such as corsages, floral rings, anklets and chockers. My personal floral alternative favourite is succulents and air plants, as well as foraged items such as moss, fruit, vegetables, feathers, cones and other seasonal items from the environment around us. Plus the archway will be superseded by the ceremony wreath. And urns, vases, bell jars and different ways to show flowers will be big next year.
Alternative rings – mixed metal trends will start to be seen in wedding rings as well as décor, plus more finger tattoos are emerging as another option to wearing a ring at all.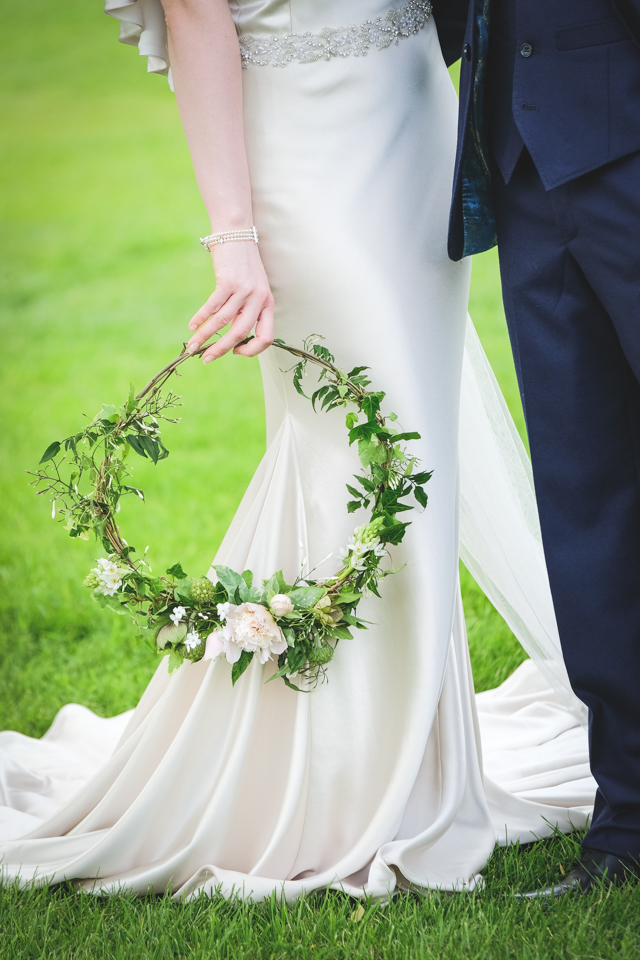 Culling
Uncertain times, call for purse strings to be a bit tighter. So I believe that budgets may be slightly dwindling in 2018. This could result in trends for:
More couples to diy and create, source or design elements themselves
Using industrial, blank spaces or open spaces as a blank canvas
Minimalist styling with one accent or monochrome colour schemes
Smaller guest lists
Later weddings held at a different time of day so couples don't have to feed people twice!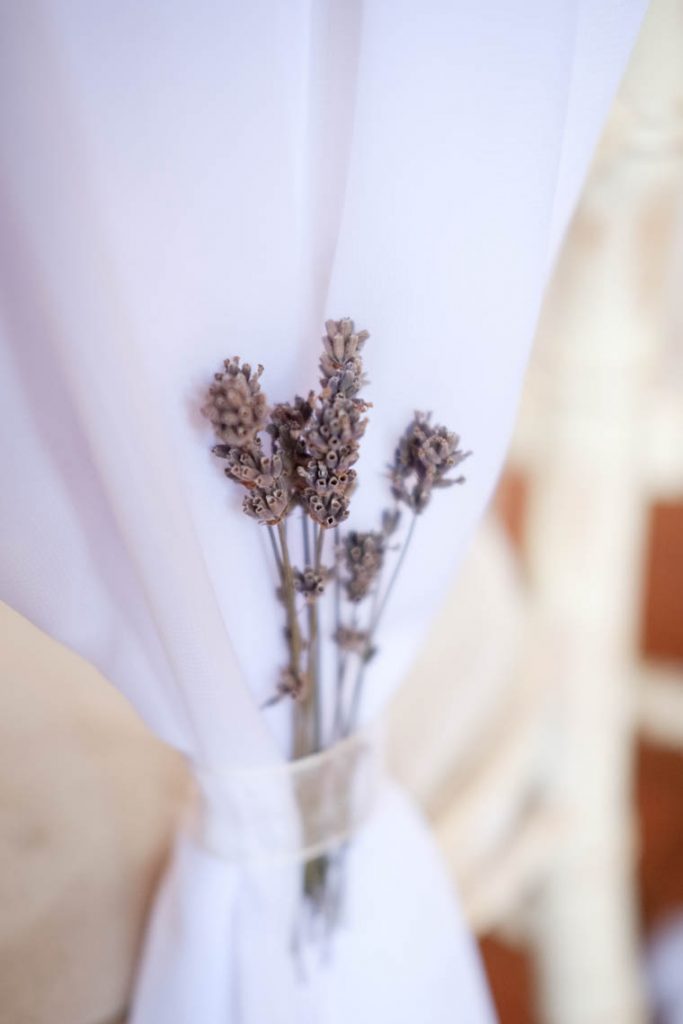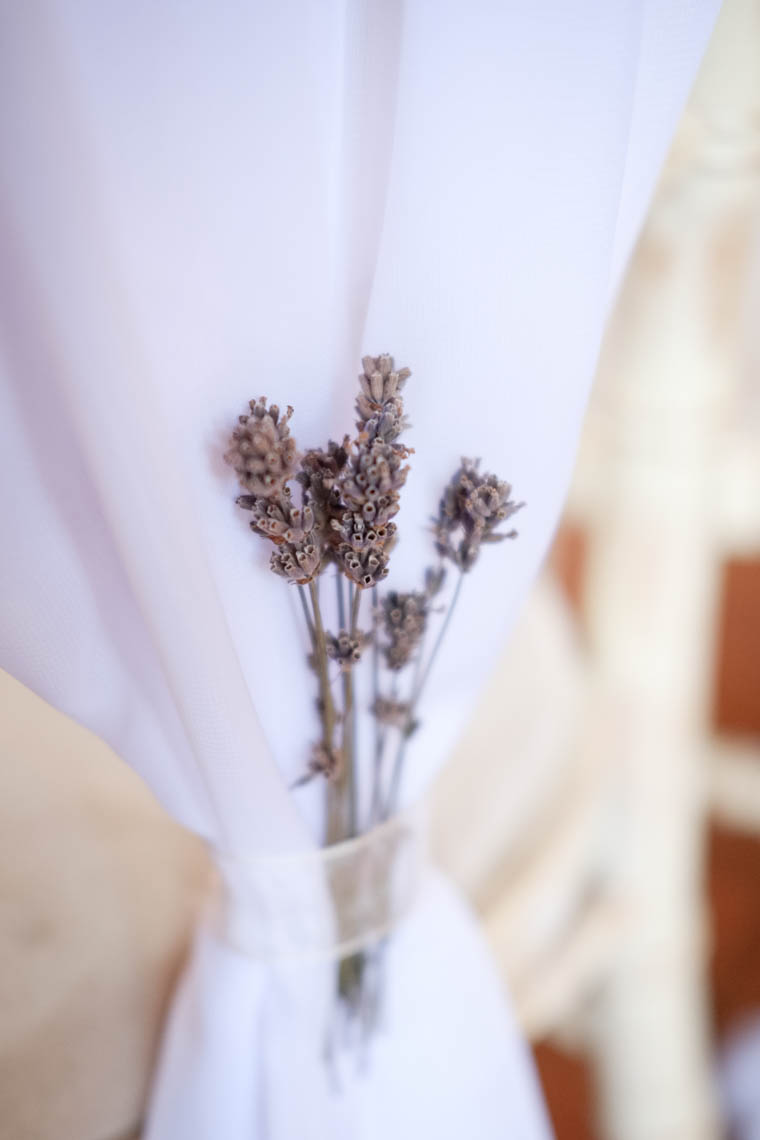 Clothing
Bridal wear is continuing to see a shift in trends to provide new, innovative and unusual styles to make sure the bride makes a statement and is different to any other on her big day. Fashion trends that are appearing on the catwalks (that will surely influence weddings next year) include:
Covering up the arms with arms warmers, long sleeves or capes
Adornments on dresses such as cascading shoulder bows, butt bows, feathers, shirt collars and 3D flowers
Skirts will have plenty of drama with high/low hem lines or slits
Whilst the backs of dresses will continue to wow with the 18th century style Watteau backs (a section at the back of a dress that is gathered or pleated at the neck and falls unbelted to the floor)
Fabrics will be structured and sheer
With metallic detail and even black accents
Soft colour dresses will continue to grow in popularity
Accessorise with big earrings and embellished shoes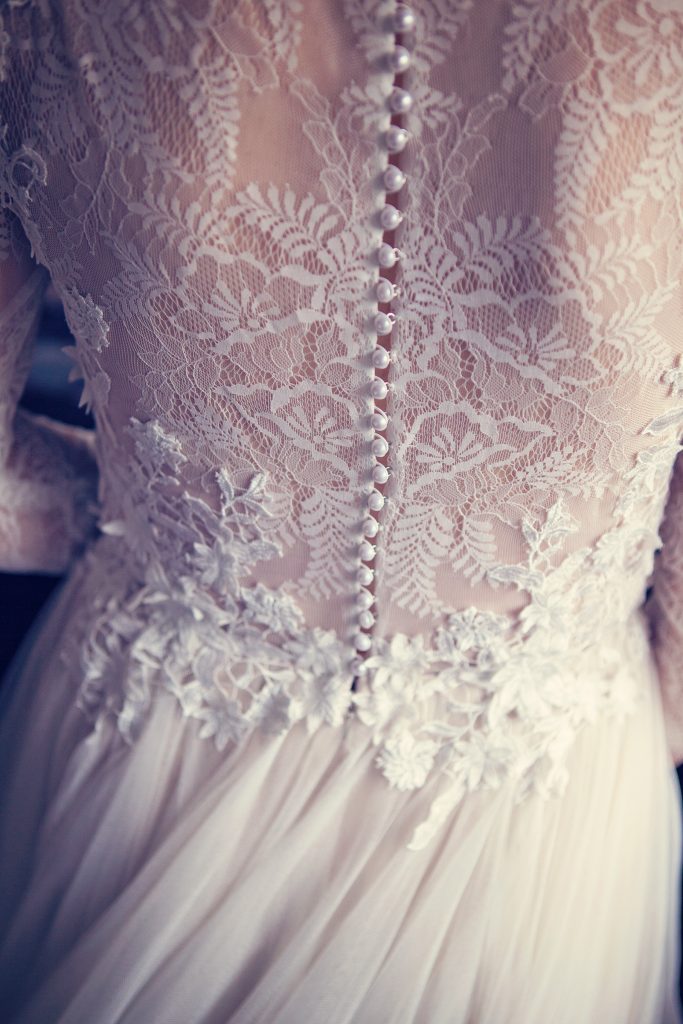 Colour and styling
So much influences our daily lives which in turn spills over to the world of weddings, including decorative elements from different arenas such as interior design, architecture, graphic design, lighting, furniture and textiles. One part that overarches these elements is the importance of colour.
The Pantone® Colour of the Year always plays a big part in influencing popular colours and I don't think next year will be any exception. In 2018, the colour of the year is a striking blue-toned purple called Ultra Violet . Pantone are citing it as 'optimistic and empowering color" for "originality, ingenuity, and visionary thinking" [take a look at my report about the colour of the year – http://www.hanamidream.co.uk/pantone-announce-the-color-of-the-year-2018/] and I'm pretty pleased as purple is my favourite colour! I think it will work particularly well teamed with the greenery colour of 2017. Here's my take on the other colours to look out for in spring/summer 2018 – http://www.hanamidream.co.uk/top-spring-2018-colours-from-pantone/.
Textures – crushed velvet will become more prevalent for more luxurious styles
Transparent – Perspex chairs, tables, menus and signage will continue to grow in popularity for a modern style and this is evolving further to iridescent details
Metallic – the metallic trend isn't showing any signs of tiring just yet. Next year will be the turn of copper to take to centre stage
Gem stones – agate (or hollow geodes) are still going to be at the forefront of designs, as well as marble. Plus pearl details are set to come back into the limelight in 2018.
Mix and match – you don't have to settle on one style for a great fusion of modern/vintage, different cultures and mixed colours. I'm hopeful for vibrant folk art style weddings to be a great evolution of the boho festival trend.
Foraged items – my personal tip is for peacock feathers and all the bright associated colours of this beautiful bird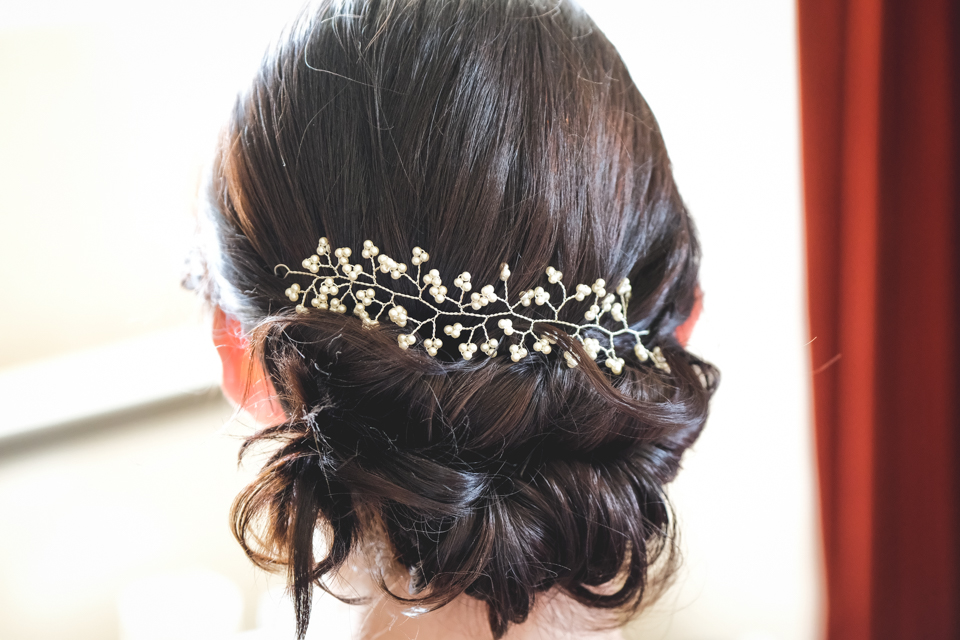 Catering
Family style serving is still a great way to share the wedding reception which works so well on long, large banquet tables lining the room. Plus couples want their food to look amazing so that it is Instagram worthy.
Other food and drink highlights to support emerging tends include:
Local produce – organic, farm to table that supports local suppliers
Cakes – marbling icing, amazing geode crystal detailing and metallic cakes
Unusual catering vans, dessert tables and interactive stations at the reception – think gin bars, hot chocolate stations and make your own pudding
Dietary requirements – upsurge is requests for vegan desserts so that it caters for all guests
Personalised cocktails – have your own cocktails created and served as the 'house' aperitif instead of Pimms or Buck's Fizz when guests arrive. Or how about two different personal cocktails to represent the different tastes of the couple.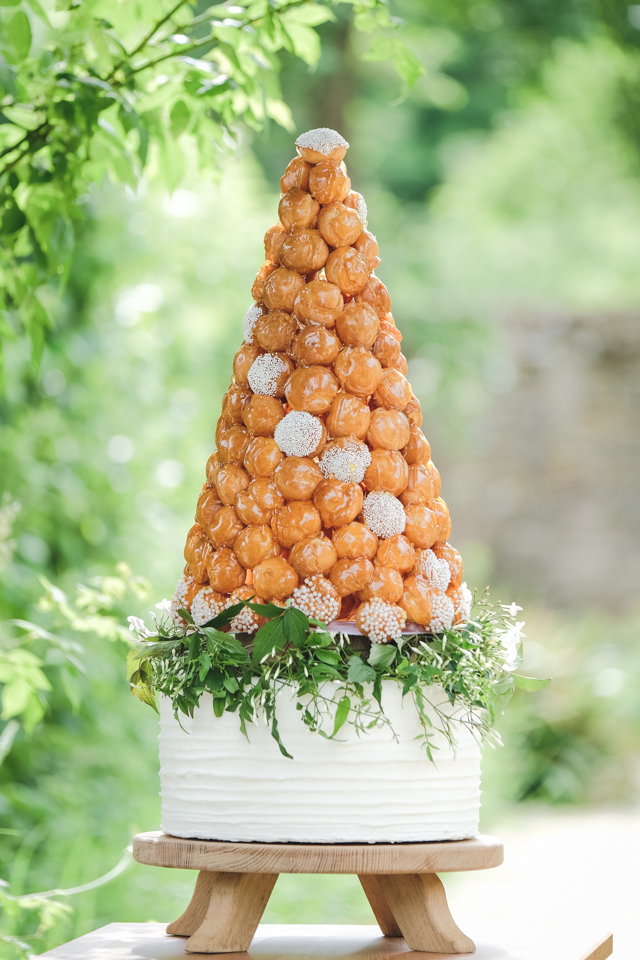 Culture
The world of films and tv always influences trends and 2018 looks set to be a year of blockbusters to choose from such as:
Comic book films like: Incredibles 2, X-Men: Dark Phoenix, Avengers: Infinity War, and Fantastic Beasts 2
Children's classics including: Jungle Book, Arctic Justice, and Mary Poppins Returns
Sci-Fi movies such as: Solo: a Star Wars Story, Jurassic World: Fallen Kingdom, Black Panther, and Aquaman – wouldn't an Atlantis underwater wedding be amazing!
Action movies including: M:I 6 – Mission Impossible, and Ocean's 8 – a brilliant female reboot set in New York
Love stories like: Fifty Shades Freed, and Love, Simon
Plus big tv shows such as Peaky Blinders, Dr Who (complete with a new female doctor after Christmas) and a new adaptation of Vanity Fair (set in the 19th century around the Napoleonic Wars) will help some wedding themes.
Film and video will continue to be more prevalent at weddings with couples choosing 360 videos, virtual reality experiences and drones to capture their big day. Along with social media being a part of the day and a way to capture everyone's pictures of the day (it's just the modern version of the disposable cameras on the table!) with personalised snap chat geofilters and your own hashtags for the day.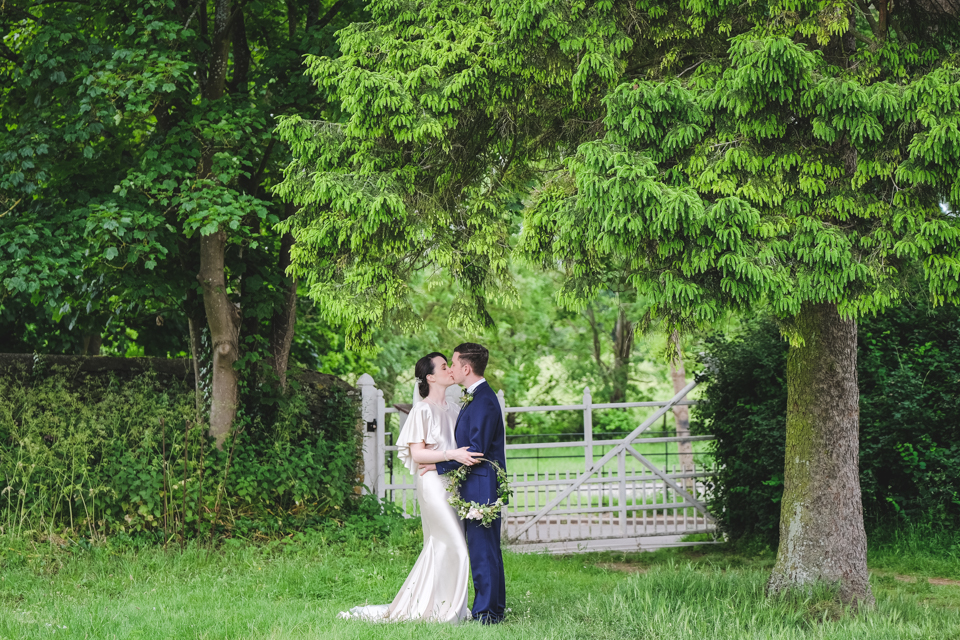 Celebrities
As well as the wonders of Pinterest, couples are inspired by seeing others doing something first. So it's no surprise that details from celebrity weddings will influence wedding trends. Here are some famous engaged couples that could make it up the aisle in 2018 and their special days will be ones to watch:
Prince Harry & Meghan – need I say any more! This will be THE wedding of the year and will surely spur some British street party style themes
Candice Brown & Liam Macaulay – she is a former Great British Bake Off winner so I'm sure there'll be some wedding cakes goals emerging from this day!
Kate Mara & Jamie Bell – perhaps some Fantastic 4 or Billy Elliot themes
Matthew Lewis & Angela Jones – he played Neville Longbottom so will we see some more Harry Potter themes?
Rosie Huntington-Whiteley & Jason Statham – surely an action packed wedding expected there
Stephen Webb & Daniel Lustig – these guys are stars of Gogglebox and sure to have some original details to aspire to
Robert Pattinson & FKA twigs – Twilight themed weddings are still popular and great outdoor weddings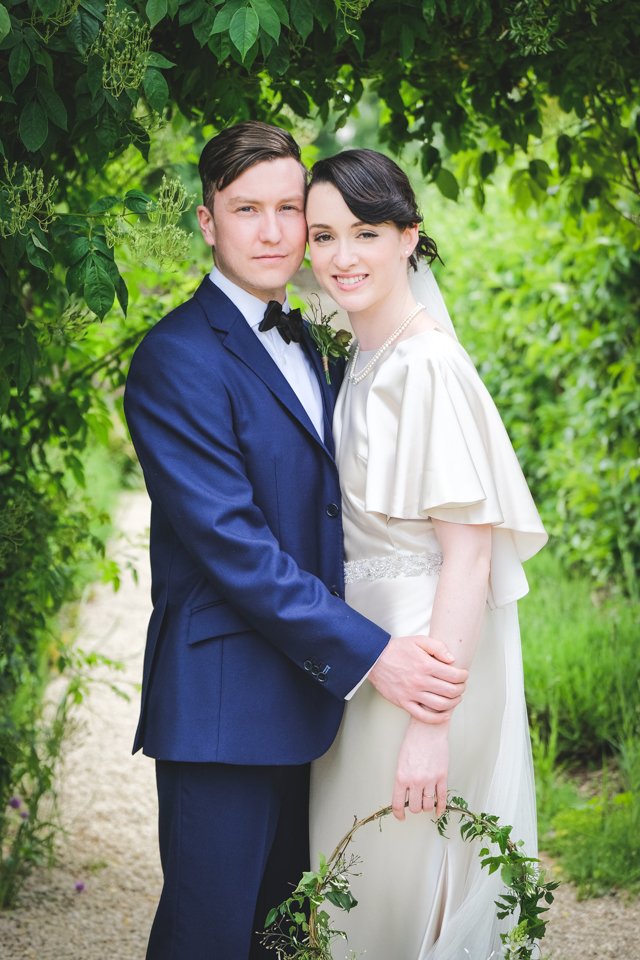 Current affairs
You may be living and breathing your wedding and everything else in the world is taking a back seat. However, things are still going on around you and some national, local and annual events may have an impact on your guests involvement, availability and enjoyment. Here's some events around the world that could influence your choice of dates and could also influence wedding trends:
Winter Olympics in Pyeongchang, South Korea 9-25 February 2018
Commonwealth Games in Australia, 4-15 April 2018
World Cup in Russia 14 June – 15 July 2018

These are a few of my predictions for wedding trends in 2018. I'd love to hear what you think are going to be popular wedding trends next year. Email me with your predictions and take a look at more of my curation and inspiration on Pinterest.
May I take this opportunity to wish you a very Happy Christmas and all the best for the New Year.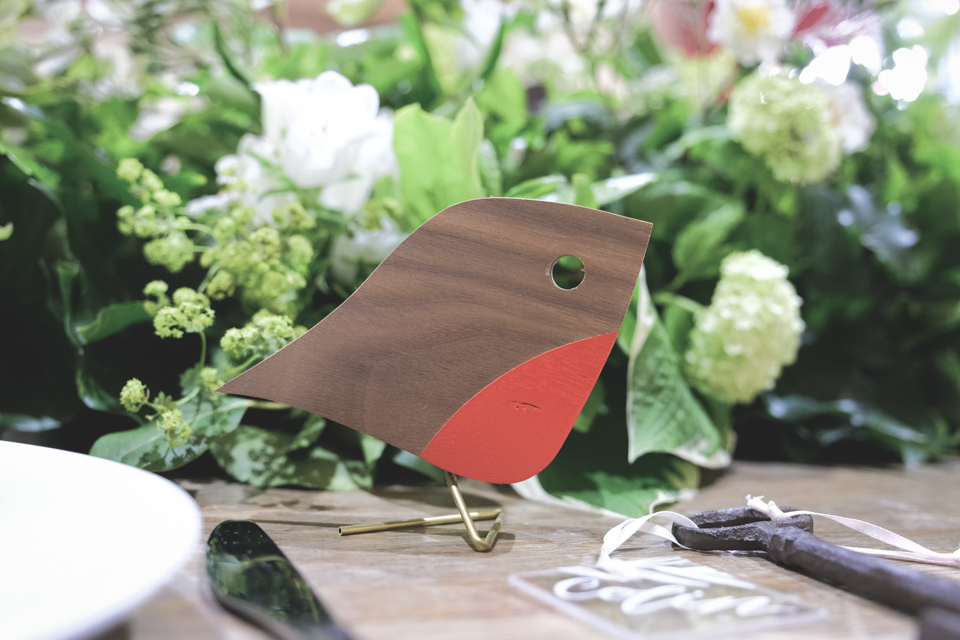 Are you getting married in 2018? Is your wedding going to be following one of these trends? Let me know if you'd like to share the detail shots of your day on my blog to inspire other couples who are wedding planning. If you (and your photographer) are happy, then take a look how to submit your wedding.