Autumn 2019
I'm always excited to see the next Pantone® announcement for their predictions of colours that will dominate the scene for forthcoming seasons. So with the fashion weeks kicking off (this month is New York, London, Milan and then Paris) we start to think about this year's autumnal months.
This week saw Pantone® showing their hand for the Fall/Winter colours to look out for later in 2019. And it'll be great to see which colours will appear in autumn weddings this year.
There's an array of rich vibrant earthy colours. Out of the 12 main colours, 8 of them are from the red palette. There are 3 orange colours and 5 reddy/browns, with some of the peach colours paying a slight nod to Living Coral, the colour of the year. What is great is that a juicy green has made it alongside the neutral and core basic colours too.
Seventies festival vibe
Perhaps to match the festival and eco friendly vibe on trend at the moment, there is a plethora of reds, oranges and browns that dominate the Fall 2019 colours.
There's a real sense of being grounded and at one with the world. With the feeling of the warmth coming from Chili Pepper, Biking Red, Peach Pink, Rocky Road, Fruit Dove, Sugar Almond, Dark Cheddar and Orange Tiger.
For me, it's like someone has opened a door on the décor of my childhood house with memories of all the orange and brown on wallpaper.
Mouth watering food
There are lots of culinary references in the colour names that make my mouth water just thinking about them. Perhaps this in light of the importance that we are being made more aware of nowadays to cook fresh and sustainable food.
There are strong flavours in these colours that pack a punch both to taste and also visually. This plays on the trend to appeal to all 5 senses at a wedding or any event. Such as Chili Pepper, Crème de Pêche, Peach Pink, Rocky Road, Fruit Dove, Sugar Almond, Dark Cheddar (plus Vanilla Custard and Guacamole from the neutrals).
This evokes amazing memories of seeing guacamole being prepared by the side of our table in Mexico – the fresh, spicy and warming flavours produced by one small dish of food.
Succulent foliage
Alongside these earthy colours are greens conjuring up an amazing garden image with the forest green of Eden. Plus the bluey green of Bluestone makes me think of amazing succulent plants accenting and dotted about on the dry earthy ground.
The blues will certainly make good transition colours to next spring too.
Fall 2019 colours
The top colours for Fall 2019 are:
PANTONE 19-1557 Chili Pepper
PANTONE 19-1650 Biking Red
PANTONE 12-1110 Crème de Pêche
PANTONE 15-1530 Peach Pink
PANTONE 19-1234 Rocky Road
PANTONE 17-1926 Fruit Dove
PANTONE 18-1155 Sugar Almond
PANTONE 15-1150 Dark Cheddar
PANTONE 19-4055 Galaxy Blue
PANTONE 18-4217 Bluestone
PANTONE 16-1358 Orange Tiger
PANTONE 19-6050 Eden
Neutral basics
Pantone® have also created a Fall 2019 Classic Colour Palette. These are a group of neutrals that are core basics in the form of cream, navy, grey and the addition of a green.
The bonus classic neutral colours for Fall 2019 are:
PANTONE 12-0815 Vanilla Custard
PANTONE 19-3815 Evening Blue
PANTONE 16-0000 Paloma
PANTONE 17-0530 Guacamole
Colour themes
It'll be great to see how couples incorporate these colours in to their weddings later this year.
Pantone® is the world-renowned authority on colour and the Pantone® Color of the Year is always really influential in any popular colour themes in fashion, interior design and weddings.
See some of my trend predictions for weddings in 2019.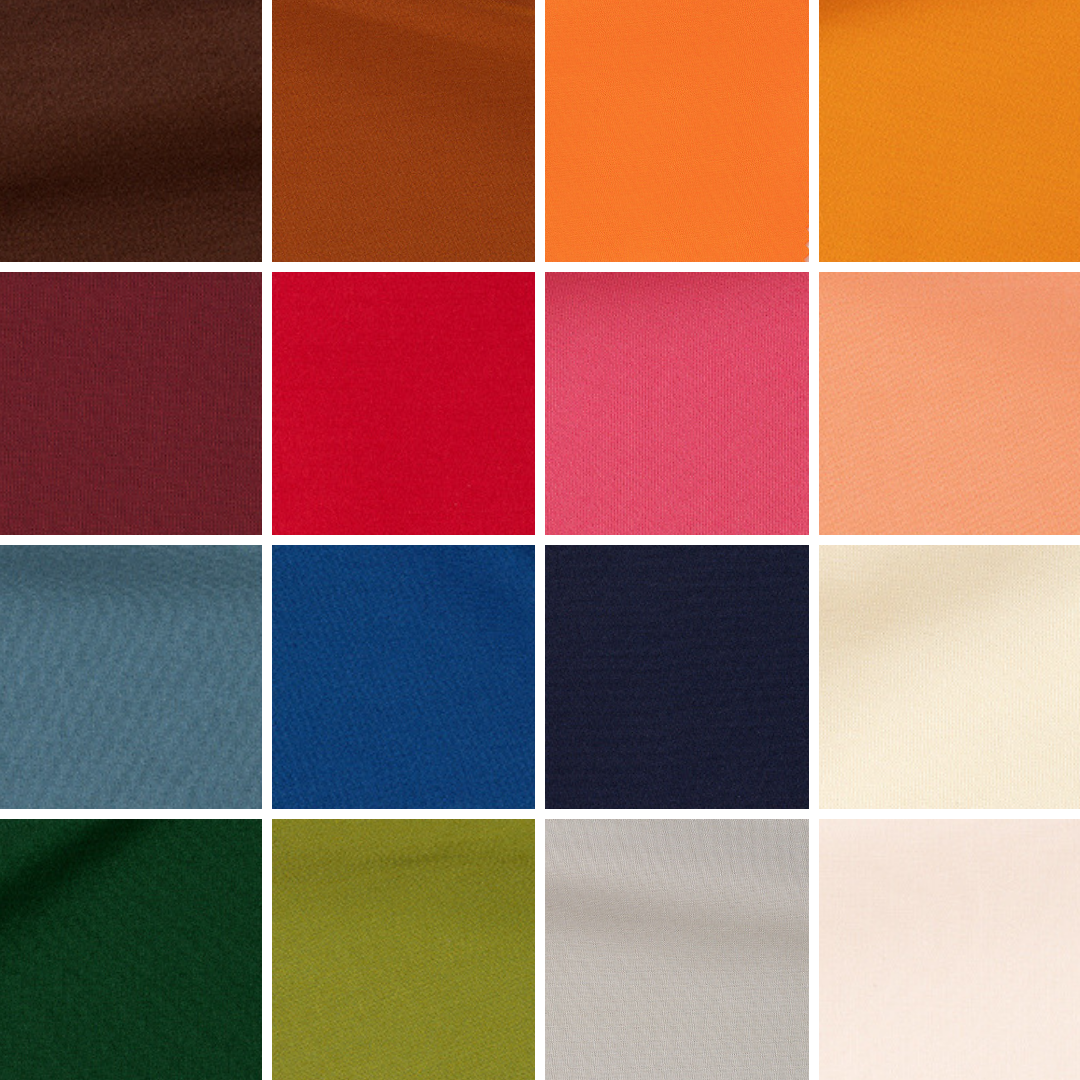 Sign up to receive the latest wedding planning tips, tools, trends and traditions straight to your inbox.
sign up to receive the latest posts straight to your inbox
winner UK Blog Awards 2018