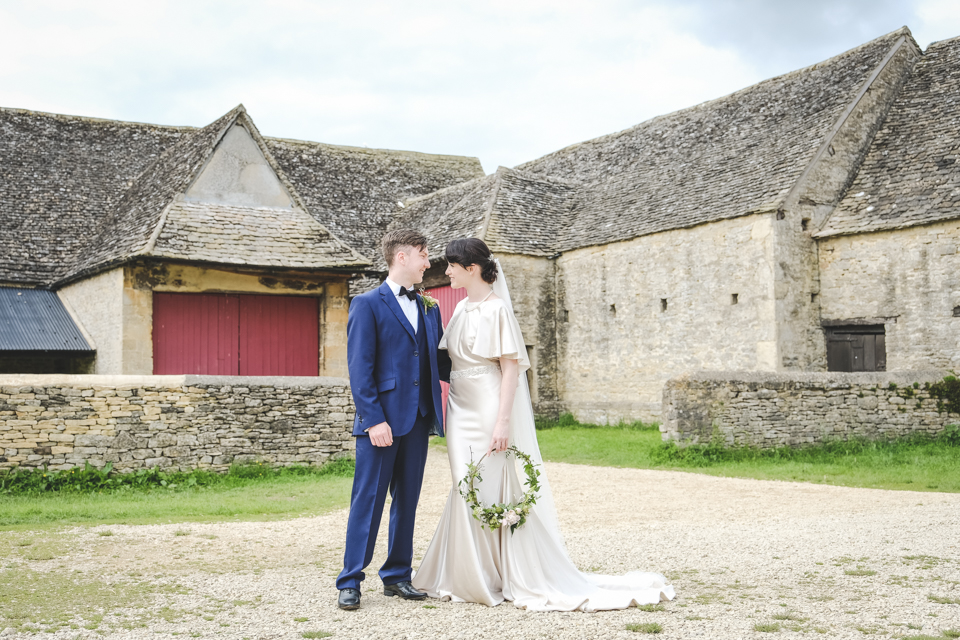 Cogges Manor Farm is nestled in the lovely market town of Witney and offers two stunning seventeenth century barns which provide a wonderful setting for celebrations.
I may be a little bias, as this venue has a special place in my heart – not only is it a beautiful local licensed wedding venue in my home town, but it is also a haven and wonderful place to escape with the children.
More than just a farm museum and set location for Downton Abbey, it also offers two rustic and untouched barns as a wedding venue. They are a perfect blank canvas where you can add your own personalised details to make your special day complete.
More and more couples are shying away from the cookie cutter approach to weddings and demanding a more unique and individual wedding.
This venue certainly helps couples who want to fulfil this 'diy' desire as there are hardly any restrictions or prescriptions. You have the freedom to use the suppliers of your choice, you can choose your own room layout and your own decoration to suit your theme for the day. Therefore, you have the option of taking this venue in a variety of different directions. It's a really versatile space.
Don't be under any illusions – it may take a little extra work than a ready made venue but you can make this place fit your theme perfectly.
And embrace the fact that it's rustic – you'll need to think about your catering options cleverly. For example it would lend itself very nicely for a hog roast, bbq, picnic or food vans.
It feels like the location is really rural but you're actually right by the centre of town. And this is more than a shell of a building in the middle of a field – there are facilities (although you'll need to bear in mind it is still rustic and a short walk to the toilets), accessible and ample parking, plus it's close to bus routes and hotels.
What you do get is a lot of space (both inside and outside of the barns). And the beauty of Cogges is that it is more than just a wedding venue. Your guests can benefit from all the other facilities and attractions around the site in between the formalities of the day. And after 5pm, as well as the barns, the rest of the site is exclusively yours to enjoy too.
There's a lovely laid back and friendly atmosphere at Cogges Manor Farm and loads of charming locations for photographs, such as the Manor House lawn, the walled garden or orchard and you can even include the farm animals in your photos!
They have a limited number of wedding slots per year and there is only one wedding per weekend.
I will be styling the venue for their Wedding Open Day on Sunday 17th September 11am-3pm. Come and see the barns dressed for wedding planning inspiration.
And see how stunning this venue looks in my Modern Edwardian Secret Garden inspirational styled bridal shoot.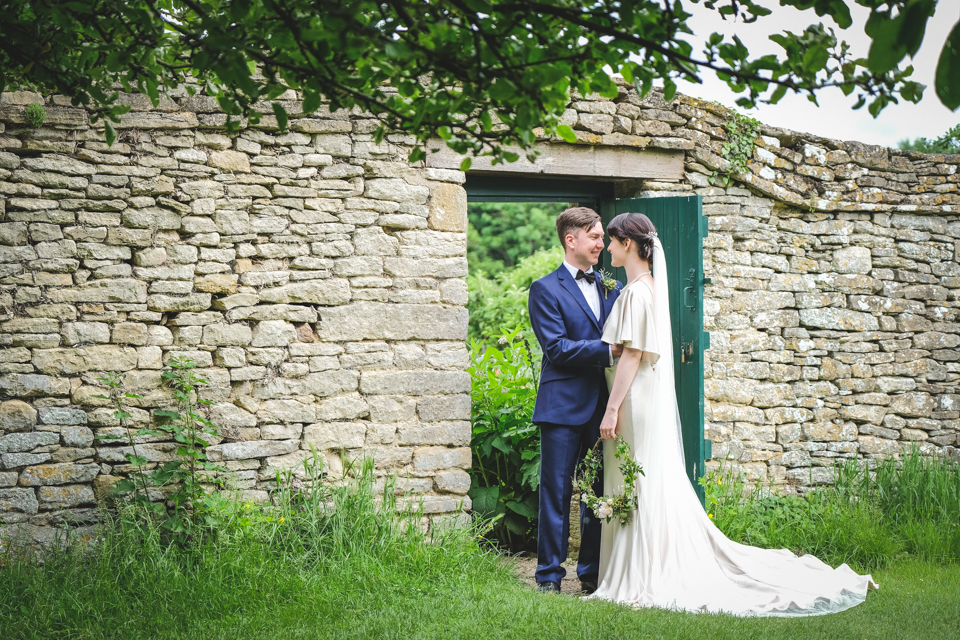 WEDDING VENUE FACTS
Type of venue: barn
Find out more: www.cogges.org.uk
Location: Church Lane, Witney, OX28 3LA
Wedding season: March-October
Guests: 200 in Wheat Barn: 60 in Barley Barn
Marquee option: weighted marquee permitted
Ceremony: Licensed inside from £300
Venue hire: from £3050
Nearest church: St Mary's Cogges, Church Lane, Witney, OX28 3LA (0.0 miles)
Wedding breakfast: bring in own catering suppliers
Accommodation: local b&bs
Wedding fairs: Open Day in Autumn
Other things worth a mention: so much more than just a wedding venue and very family friendly