Pantone

®

Colour of the Year 2023
December is a super busy month in our household, with all the obvious build up to Christmas and all that entails (like several Christmas concerts today) but it is also birthday for two of my children!
In amongst all that craziness, is the excitement of the announcement of the Pantone® colour of the year.
Back when the Spring colours were published during the fashion weeks in September, my guess was for a bright green like Love Bird to be the colour of the year for 2023. After all we haven't had a green since 2017.
Viva Magenta 18-1750
Instead, Pantone® have announced that Pantone® 18-1750 Viva Magenta will be the colour of the year for 2023, a bold raspberry pink colour. Ironically, on the day it was announced that was also the colour that my nails were painted. Maybe I subliminally knew anyway!
It feels like an evolution from the calming, Classic Blue of 2020, to the vibrant Very Peri purple of 2022, and now a vivacious bright red/pink colour for 2023.
Pink is no stranger to the colour of the year with a pale pink of Rose Quartz in 2016, and two more daring pinks as Honeysuckle in 2011 and Fuchsia Rose in 2001.
There have also been no shortage of red shades to boost our confidence over the years in the form of Marsala in 2015, Chilli Pepper in 2007 and True Red in 2002.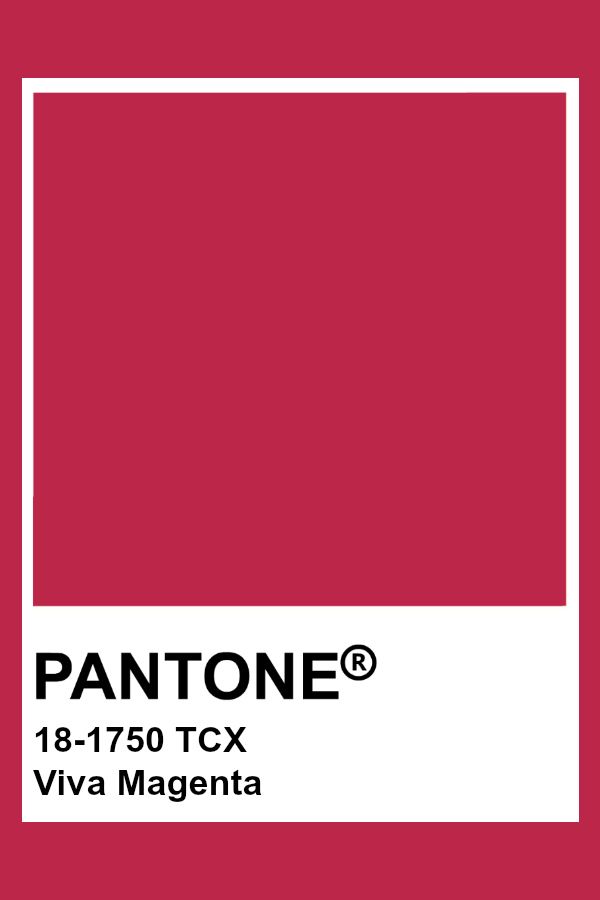 Spring 2023 predictions
Once again, this exact colour doesn't appear in any of their seasonal predictions, although there were a number of bright red, purple and pink colours at both New York and London Fashion Weeks (including Beetroot Purple 18-2143).
Full of life
Viva Magenta has been described by colour company Pantone® as "a shade rooted in nature descending from the red family and expressive of a new signal of strength". Leatrice Eiseman, executive director of Pantone® Color Institute said that the Colour of the Year for 2023 "vibrates with vim and vigor. Viva Magenta is brave and fearless, and a pulsating color whose exuberance promotes a joyous and optimistic celebration, writing a new narrative."

"Pantone's Color of the Year, Viva Magenta 18-1750 is powerful and empowering. It is a new animated red that revels in pure joy, encouraging experimentation and self-expression without restraint, an electrifying, and a boundaryless shade that is manifesting as a stand-out statement. Viva Magenta welcomes anyone and everyone with the same verve for life and rebellious spirit. It is a color that is audacious, full of wit and inclusive of all."

"Viva Magenta descends from the red family, and is inspired by the red of cochineal, one of the most precious dyes belonging to the natural dye family as well as one of the strongest and brightest the world has known."
At this time of the year, I'd be quite happy to hibernate and hide away but maybe it is time for a renewed vitality and to get back out there and enjoy life again. Looks like Viva Magenta will give us the much needed boost of energy for 2023.
#COY2023